Are you looking for the best free WordPress menu plugin? If you do, then you have come to the right place. In this article, we will take a look at the seven best free WordPress menu plugins.
Generally, any WordPress theme offers good options for menus, but they might feel limited for many websites out there. The menu plugin that we will discuss will bring better menu handling capabilities to your site.
So with that being said, let's get started.
Top 7 WordPress Menu Plugins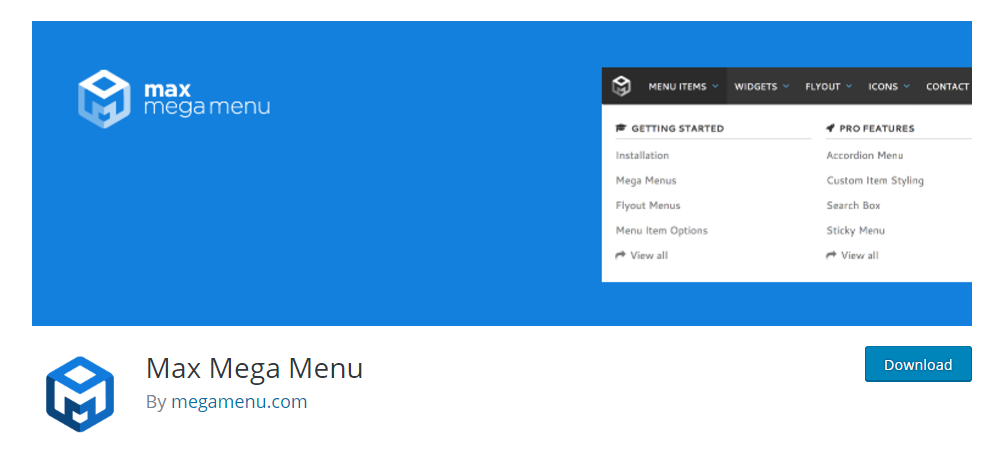 Max Mega Menu is one of the best WordPress menu plugins for promoting better on-site navigation. Once installed, it will automatically convert your existing menus to mega menus where you can add WordPress widgets, customize the appearance using your theme editor, and much more.
Key features worth mentioning:
Augments the existing WordPress menu system to mega menus
Option to create multiple menus, each with its own menu location including off-canvas menus
Comes with a grid layout builder to organize your menu into rows and columns
Support for widgets in your WordPress menu
Customize menus with built-in theme editor
Supports different menu styles including flyout, fade, slide, hover intent, and so on
A pro version of the plugin is also available that adds WooCommerce support, tabbed menu support, the option to create roles and restrictions, and much more.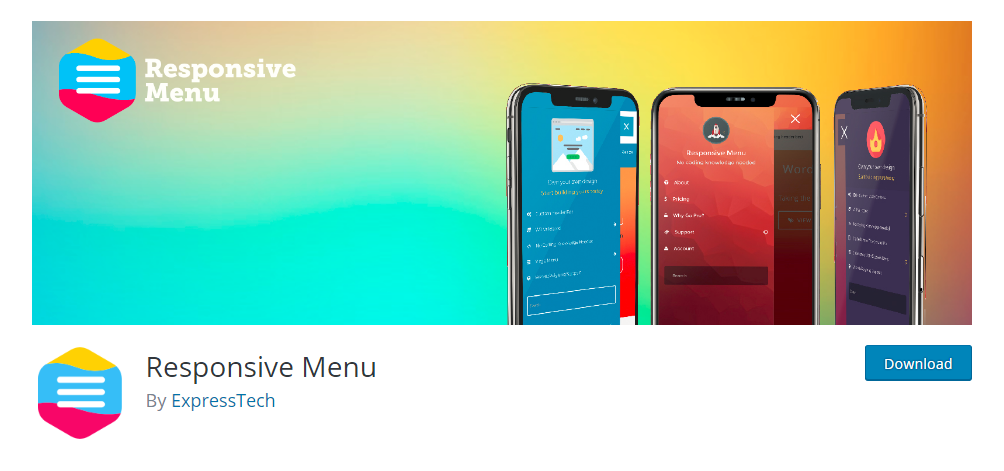 Next up, we have Responsive Menu, an excellent WordPress menu plugin if customizability is your main concern. With access to over 150 customization options, the plugin supports up to 22,500 design combinations to help you create a unique menu for your website.
Key features worth mentioning:
Helps you create responsive mobile-friendly menus
Access to over 150 customization options
Control over text, background, color, and much more
Animation supported
Custom CSS supported
There is also a pro version for the plugin. There you will get a live preview option, 15 more animated button effects, integrated header bar, and much more.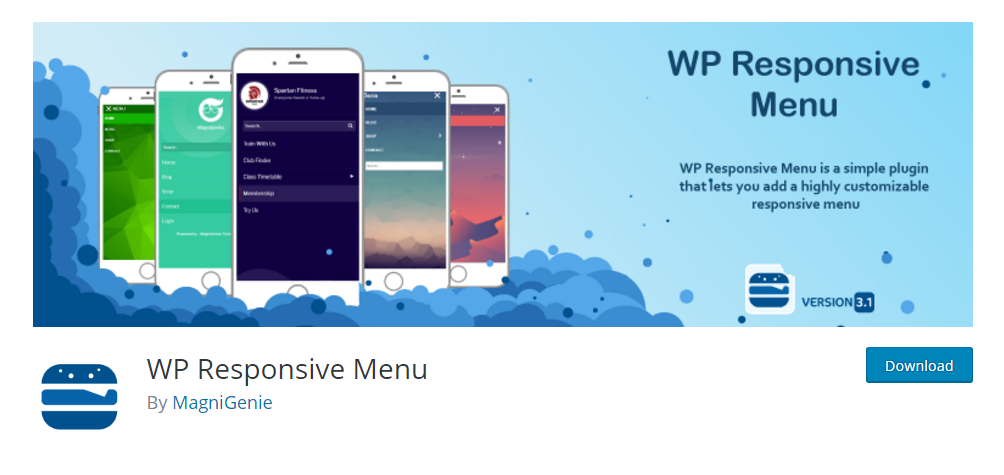 Similar to our last plugin, WP Responsive Menu is another customization heavy WordPress menu plugin. It comes with easy to use options that let you create unique looking menus for your website.
Key features worth mentioning:
Tons of customization options to help you control the look and feel of your menus
Easily create slide menus that can open from the top, bottom, left, or right
Support for different menu icon animations
Option to add a search box directly on the menu
Add your website logo straight to the menu bar
Now, there is also support for WooCommerce, social media integration, and so on, but they are reserved for the premium version of the plugin.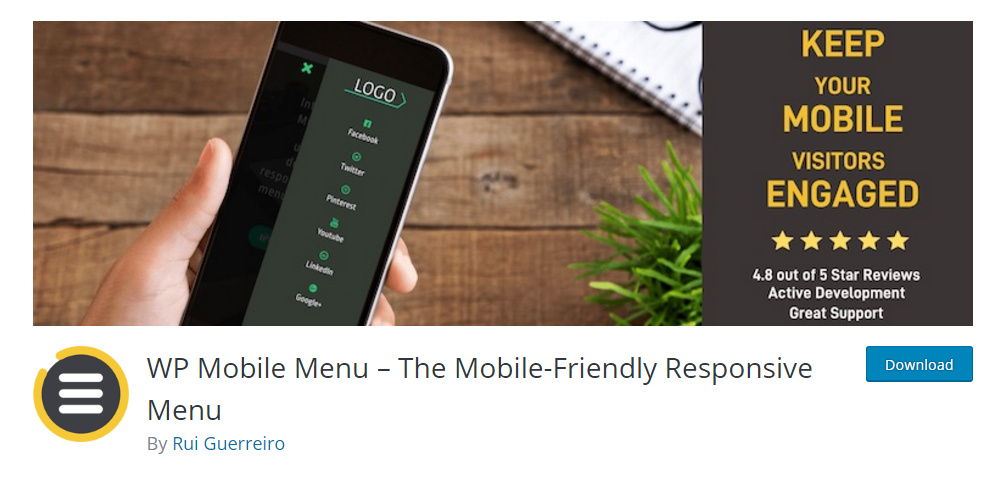 WP Mobile Menu will add a simple slideout menu which is extremely useful for mobile users. On top of that, you will get access to ample customization to help you tweak the look and feel of the menus to make it more in-tune with your overall site aesthetics.
Key features worth mentioning:
3 different menu depth levels
Option to upload your website logo or enable text branding
Add background images to the menu
You can configure menus to either slideout over the content or push content
With the premium version of the plugin, you will get even more menu display types including sliding menus and overlay menus. There is also an option for header live search, footer menus, and animated icons.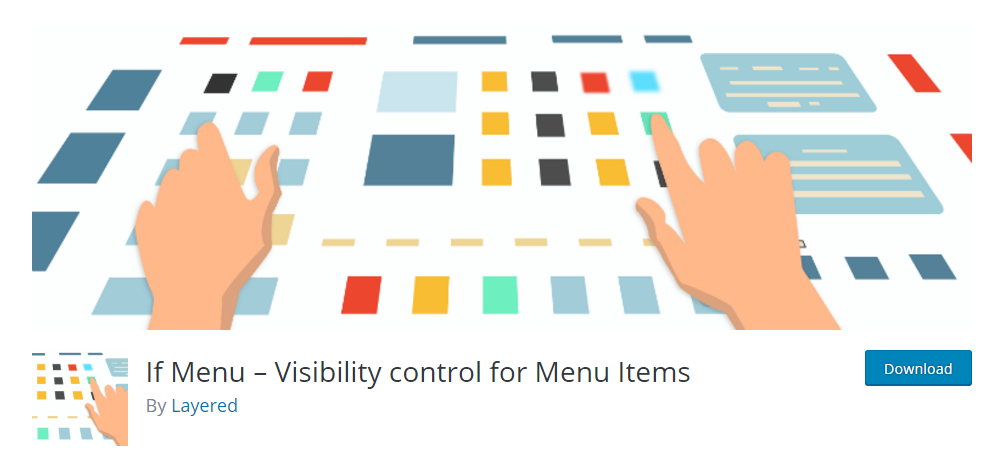 If Menu allows you to create a unique menu for your visitors by programing "if-else" statements to control what menu items the user gets to see. Instead of populating the users' screen with unnecessary options, it only shows items relevant to the user.
Key features worth mentioning:
Configure an "if-else" algorithm to control what menu items are visible to the user
Display/Hide menu items based on user actions
Shows menu items by detecting users' country, language, device, subscription level, whether they are a part of a group, and so on
It can also restrict users from certain content
Option to set up multiple rules
It is the perfect plugin to create a personalized browsing experience for the user.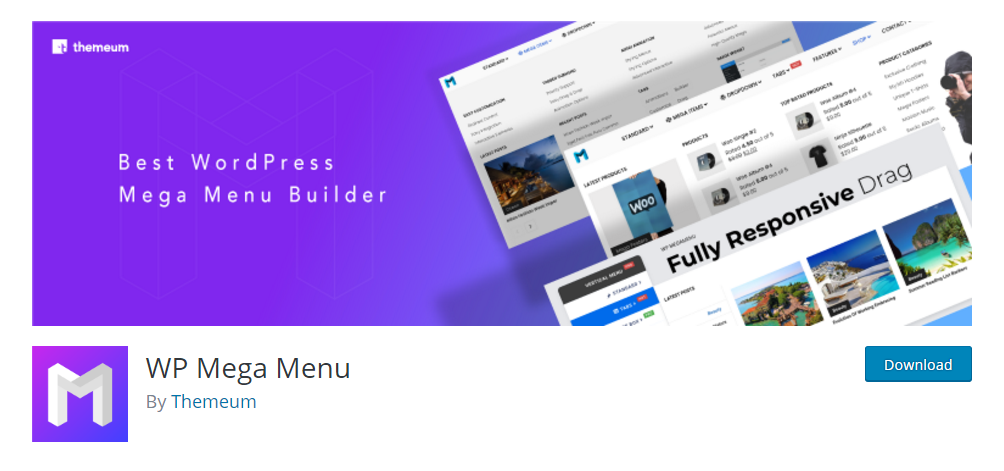 WP Mega Menu by Themeum is a very popular plugin when it comes to creating custom mobile-ready mega menus for WordPress websites. It comes with tons of features including dedicated themes and skins to help you create something unique.
You will also be able to add social icons, widget, and links to make your menus even more functional.
Key features worth mentioning:
A drag and drop menu builder to help you create custom menus
Access to tons of themes and skins to help you easily customize your menus
Add a search bar straight into your menus
Option to add widgets, links and so on, directly to your menus
Support for social media icons on menu bar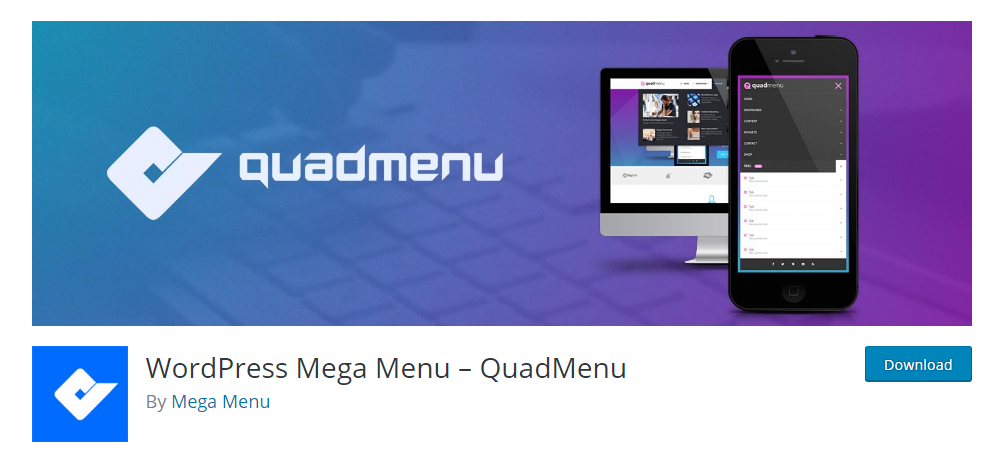 QuadMenu is a multi-functional WordPress menu plugin that gives you access to all the necessary bells and whistles to help create a custom mega menu for your website.
You will get access to a bunch of premade layouts with tons of customization options. Adding elements to your menus is as simple as drag and drop.
You can also tweak it using Visual Composer page builder.
Key features worth mentioning:
Comes with a variety of menu layouts built-in
Option to add elements to your mega menus using drag and drop gestures
Tons of options to help you tweak with menu colors and layout
Completely responsive and works on small screen mobile devices
Support for Visual Composer page builder
Add widgets to your menus
A pro version of the plugin is also available that adds extra menu types like tabs menu, login menu, register menu, a social menu, and carousel menu.
Conclusion
So these were our picks for the best free to use menu plugins for your website. We hope that the read was helpful and that you found a suitable WordPress menu plugin that meets your taste and requirements.
As you can see, we have included a diverse range of plugins with various features and functionalities curated for different requirements. With that being said, if any of you have used the above-mentioned plugins, then do share your experience in the comments below. We would love to hear about your experience and it might even help out your fellow readers with their own project.
You may also want to see our handpicked list of best WooCommerce payment gateway plugins.