If you are looking for a WordPress search plugin for your site, you have come to the right place. In this article, we will exploring the best search plugins in WordPress plugin repository.
Why do you need a WordPress search plugin?
The fully functional search system is an integral part of any website. it doesn't matter whether you are running blogs, business websites, ecommerce stores or anything else, your website needs to have a way that your audience can use to fine the desired content.
Without proper search system, you are going to drag the audience away from your website which can result in a conversion. So, if you are thinking about enhancing the visitor search experience on your WordPress site, WordPress search plugin is the best option to do so.
A simple WordPress website comes with a built-in search option, but it has limitations and can't be used for advanced searches. In that case, WordPress search plugins are always going to be easy and conventional options to enhance your search system. These plugins don't require any kind of coding and are easy to install.
So, we have listed six best WordPress search plugin you can use to improve your search facility for your WordPress site.
Let's get started!
Top 6 WordPress Search Plugins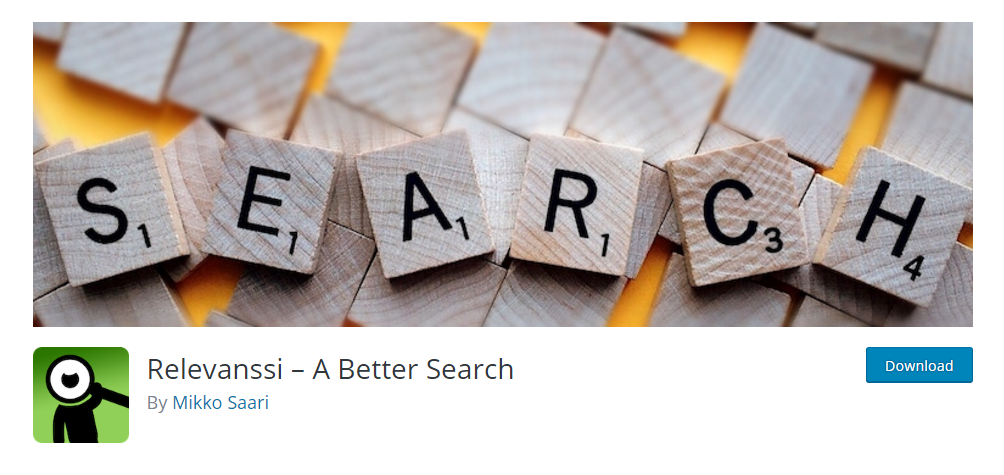 Relevanssi is one of the ideal replacements for WordPress's built-in search facility. The plugin comes with lots of features and configurable options which will lead your clients for better search results.
Additionally, the plugin also comes with a premium version which improves the plugin's functionality.
Key features worth metioning:
Search results sorted in the order of relevance
Match partial words, if complete words don't match
Highlight search terms in the documents when the user clicks through search results
Search comments, tags, categories and custom fields
Restrict searches to categories and tags using a hidden variable or plugin settings
Google-style "Did you mean?" suggestions
Multisite friendly
The plugin also has a premium version and here are some of the extended features of Relevanssi premium:
Indexing attachment content
Searching across multiple sites in the same multisite installation
Search and index taxonomy term pages (categories, tags, custom taxonomies)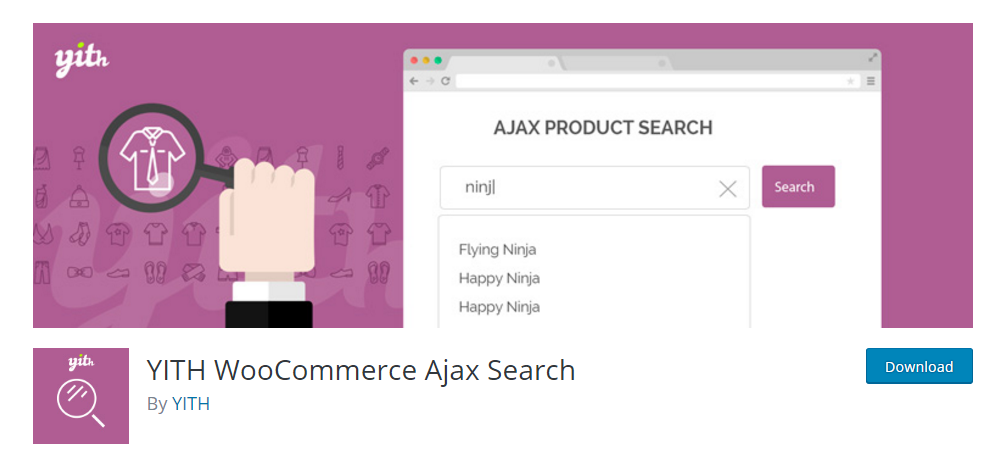 YITH WooCommerce Ajax Search is a WordPress search plugin specifically developed for WooCommerce websites which allows your customers to have better search experience. The plugin is easy t install and simple to use. Once the installation is done, it would be all ready to use.
The plugin simply creates a search box that automatically shows suggestions for the products you already have in your WooCommerce store. It will help users to find their desired products even when the buyer doesn't remember the exact keyword.
Key features worth mentioning:
Widget and shortcodes to show your WooCommerce search box in anywhere you want in your WooCommerce site
Options for displaying of WooCommerce search results
If you want to boost your YITH WooCommerce Ajax Search, you can also opt for the premium version of this WordPress search plugin. Here are some features of this search plugin:
Show filter for WooCommerce search fields
Show list of WooCommerce categories
Extend search in WooCommerce product excerpt, categories, content, tags, product SKU, etc.
Show WooCommerce thumbnails, product price, featured badge, etc., in the list of search suggestions
Customize WooCommerce search loader .gif image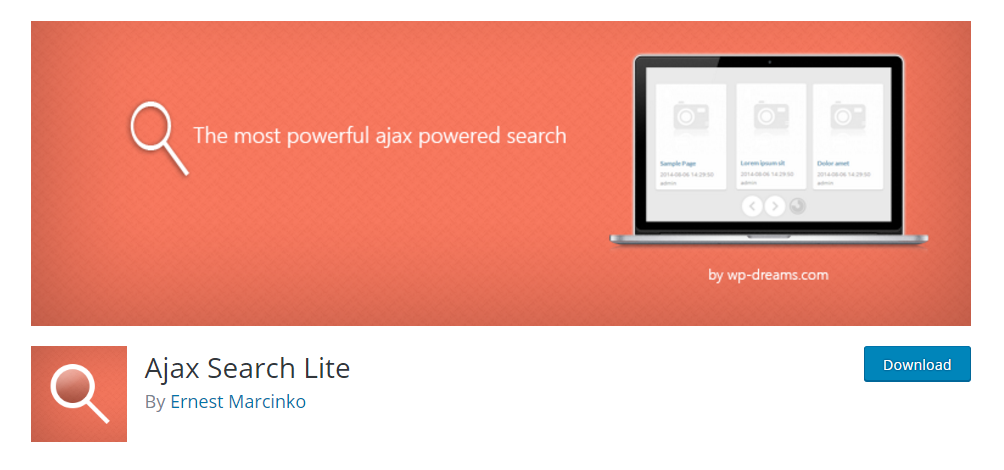 This WordPress search plugin improves the search experience of users by provided Ajax-powered search form which facilitates live-search. You can even filter the search result for appropriate search with the category, tags, and taxonomies.
Moreover, Google-like autocompletes and keyword suggestions also included. The plugin is very smooth and lightweight that it supports mobile and tablet devices as well.
The better looking, efficient and accurate search plugin supports custom post types, custom fields, pages and more which makes it the ideal replacement for built-in WordPress search plugin.
Key features worth mentioning:
Search in posts and pages
Supports custom posts types and pages, WooCommerce products, events and much more
Search in title, description, excerpt, categories and tags and custom fields
WPML and Qtranslate compatible
Retina ready vectorized SVG and CSS3 icons
Search in BuddyPress, BBPress, JigoShop, Woocommerce
Google keyword suggestions and autocomplete
Fully ajax powered
40+ options on the backend
Caches images for faster response time, highly compatible and responsive
Like other plugins, it also comes with Pro version which provides advanced features.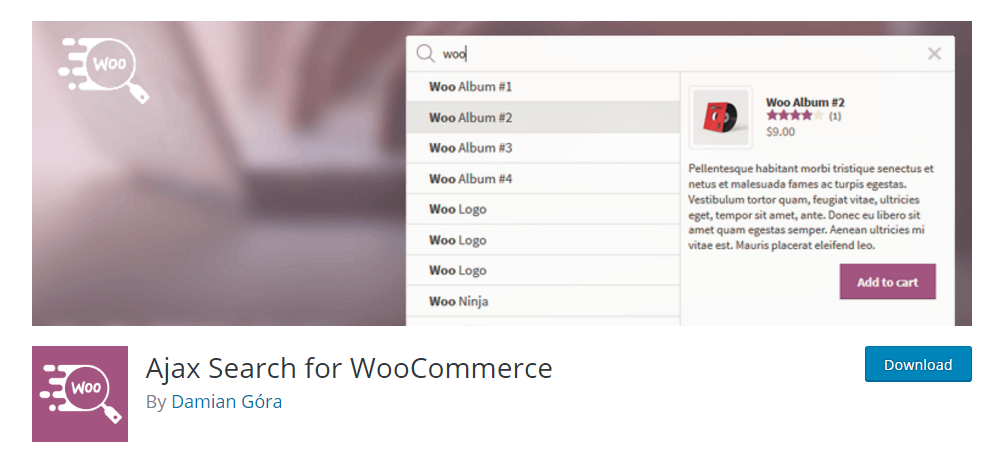 This is another WordPress search plugin which is specially developed for WooCommerce websites. The plugin offers accurate product searches, suggestions, and supports custom posts, pages and much more as well.
Also, suggestions can be displayed in a simple form (names of the products only) or an extended form (includes photos, prices, descriptions, extended information, etc.).
Key features worth mentioning:
Categories and tags as suggestions
Product image can be displayed for each suggestion
Search in products titles, descriptions, excerpt or SKU
The minimum number of characters required to display suggestions
Works very fast even with 100,000+ products
If you want more advanced features, you may be interested in Pro version of this plugin.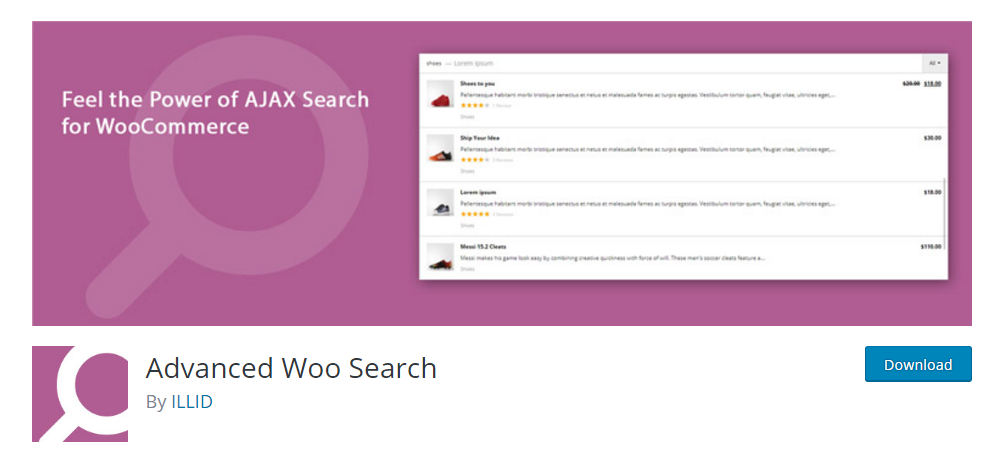 Another WordPress search plugin for WooCommerce WordPress websites. The plugin allows you to search for products throughout the website simply by entering the keywords.
Key features worth mentioning:
Support for WooCommerce Brands and Advanced Custom Fields plugin
Search for custom taxonomies and attributes archive pages
Product custom taxonomies, custom fields, forms, pages, and content search
Search in the product title, content, excerpt, categories, tags, ID, and SKU
Plurals, Synonyms, Diacritical marks support
WPML, Polylang, WooCommerce Multilingual, qTranslate support
It also comes with Pro version which provides additional features.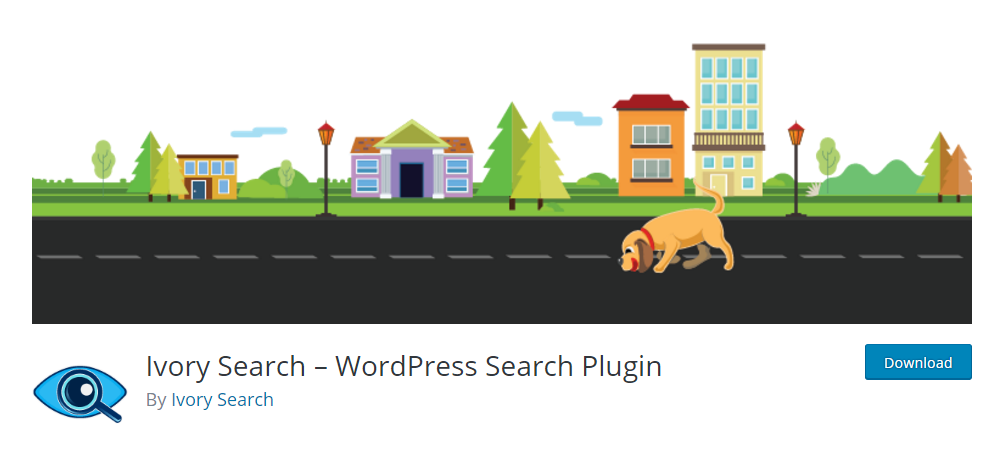 The simple and powerful WordPress search plugin allows your audience to have enhanced search experience and allows you to create new custom search forms.
You can even display the custom search forms on-site header, footer, sidebar or widget area, navigation or menu, on pages, posts, custom post types or anywhere on the site using its shortcodes.
Addtionally, the plugin also supports WooCommerce and Ajax-powered search.
Key features worth mentioning:
Search images, files, and attachments
Search in multiple languages as the plugin supports multilingual plugins such as Polylang, WPML, etc.
Create an unlimited number of search forms
Exclude specific content from search results
Integrates with popular plugins such as WooCommerce, Polylang, bbPress, WPML, etc.
Exclude images, audios, videos, PDF, documents, attachments, files, media, file type or MIME type from search
Conclusion
The above mentioned WordPress search plugins are the best options for your site search system. We hope this article helped you find the perfect WordPress search plugin.
You may also want to see our expert pick of best WordPress affiliate link plugins.