According to Tony Haile, the CEO of Chart Beat, the average reader spends a mere 15 seconds reading your blog post. The more of your content your audience consumes, the more likely they are to become loyal fans of your work and chances of getting higher conversion increases. In this article, we will show you how one can increase their users' time reading their content with the help of WordPress related posts plugin.
Why need a related posts plugin in WordPress site?
WordPress related posts plugin helps you to add a related posts section to your website which allows you to show your readers more content that interests them. Thus, it will not only keep your audience longer on your page but they might also become the paying customer of your website.
Moreover, these readers are the one who will share your content on social media and return to your website regularly.
Related content links are an ideal way to encourage visitors to remain on your website, improving bounce rate, page views, and time-on-site statistics — all metrics with a positive influence on your website's SEO performance.
In this article, we will introduce six best WordPress related posts plugins which you can use for your WordPress website to grow audience and convert your website into the channel that generates passive income for your regularly.
6 best related posts plugins for WordPress site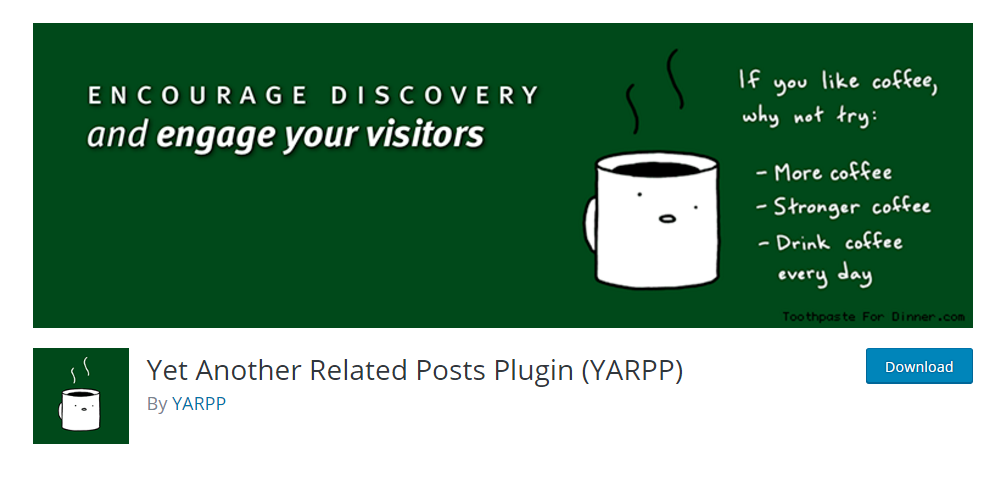 Yet another Related posts plugin (YARPP) is on the top our list for its simplicity and powerful features that displays pages, content, and posts related to the current entry.
One of the best WordPress related posts plugins, YARPP, allows you to show the pages, content, and custom post types related to the particular content present on your website. It will introduce your readers to other relevant content on your site.
This plugin uses the specific and customizable plugin algorithm that chooses the related post titles, content, tags, categories, and custom taxonomies, to display to the readers.
Here are some of the key features of Yet Another Related Posts Plugin:
Related posts, pages, and custom post types
Display related posts in RSS feeds with custom display options
An advanced and versatile algorithm
Thumbnail or list view of related content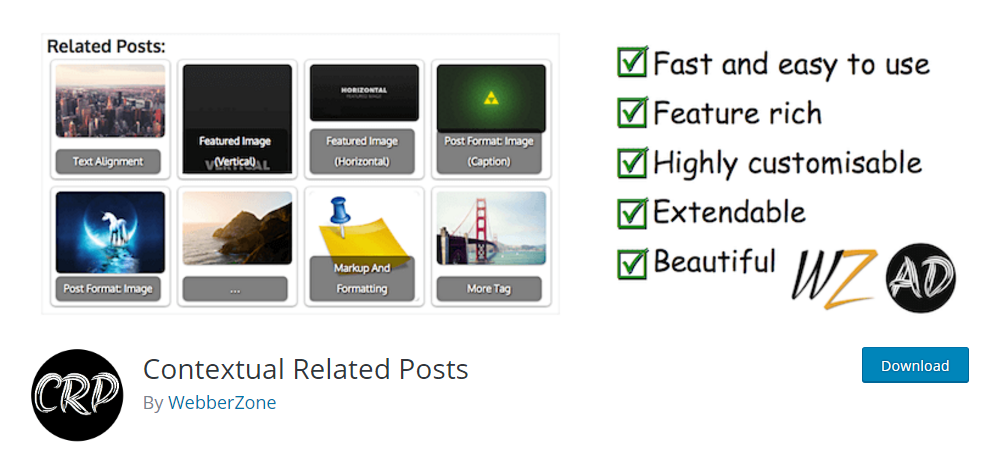 Contextual Related posts is another powerful plugin that comes with extra styling and several other significant features that a best WordPress related posts plugin should have.
This plugin allows you to display a list of related posts on your website and in your feed based on the content of the title and/or content of the posts which makes them more relevant and more likely to be of interest to your readers.
This feature reach plugin also allows you to add extra styling with its support for CSS styles, thumbnails, custom templets, shortcodes, widgets, and custom post types.
Moreover, the built-in cache system of the plugin also allows your website to load faster and ensure you to have related posts without excessive load on your server.
The key features of CRP or Contextual Related Post plugin:
Display related post, pages and content automatically after activation
Easy to use and feature-rich plugin
Gain total control over your content with CRP
Caching system automatically cached as visitors browse through your site
Support for an algorithm, Shot codes, custom post types, CSS styling, and thumbnail support
Developer-friendly
Contextual Related Posts is GDPR compliant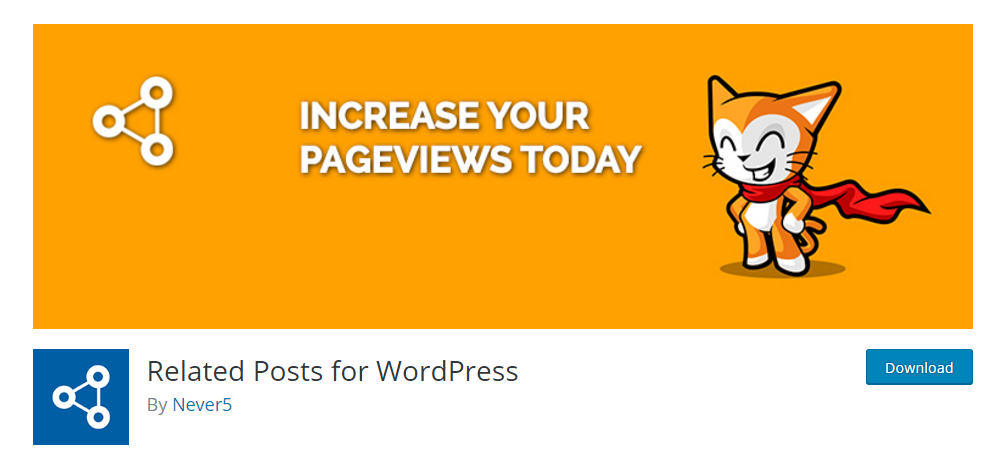 Related posts for WordPress plugin allows you to add and display related posts, pages, content and custom post types with just single click.
This WordPress related posts plugin comes with easy and simple installation wizard and set up. Simply by activating this plugin, you can set the number of posts that should relate and press the button. Rest of things will be handled by the plugin.
Key features of related posts for WordPress:
Full styling control with its configurator
Cross custom post type support
Related Posts for WordPress won't lag your server
Automatically link posts to each other
Support for shortcodes and widget
Multisite support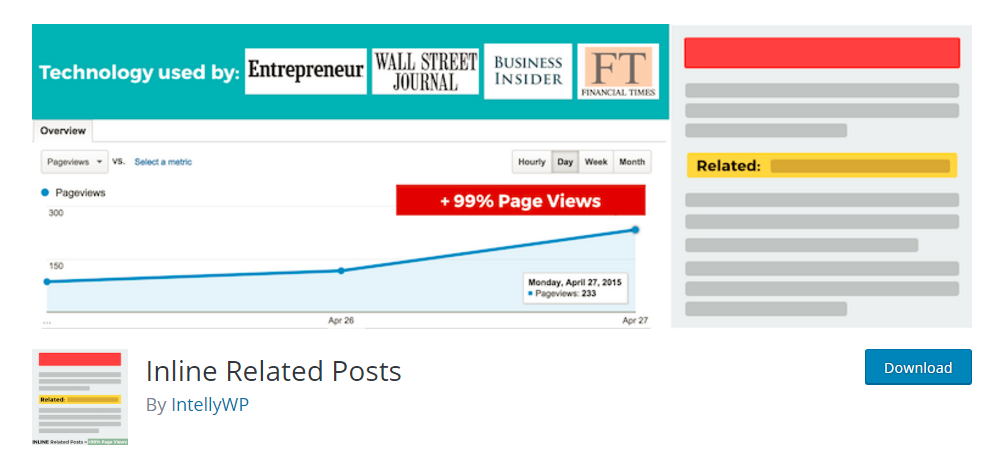 Inline Related Posts is fourth in our list for its applications that not only enhance the related posts but also improve the marketing aspects of your website. The website page of Inline Related Posts claims that 'after testing this plugin on a low traffic site, our page views increased by 99%'.
Inline related posts plugin brings you the new experience to your website and gives your readers an intuitive interface.
Key features of Inline Related Posts:
Put related posts boxes INSIDE your content
Automatically put multiple boxes in all your posts i.e. Author box, subscription box, comment box, etc.
Choose over 20+ combinations of style (themes, colors, hover)
The plugin will not only increase the page views on your site but also improving engagement and reducing your bounce rate.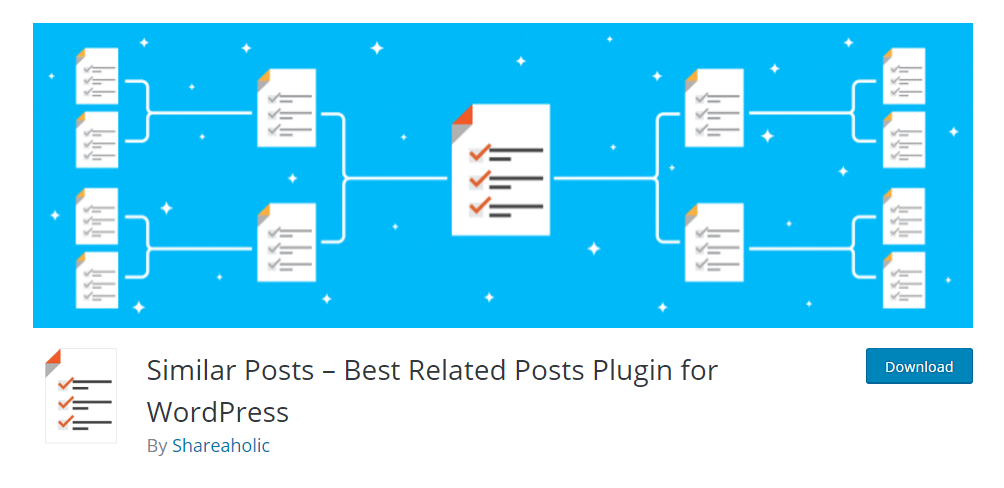 Similar Posts is one of the best related Posts plugins available for WordPress site. It doesn't only allow you to add related posts, pages, content, and custom post types but also customize them in many other ways.
The similarity is judged according to a post's title, content, and tags and you can adjust the balance of factors to fit your site.
Here are some features of this plugin:
Complete control over the display & layout of displayed posts
Matching of current post's category, tags, content, and author
Output in posts, widgets, and RSS
Over 30 tags for display template customization
Over 50 options available
Post excluding by author, ID, category, tags and custom fields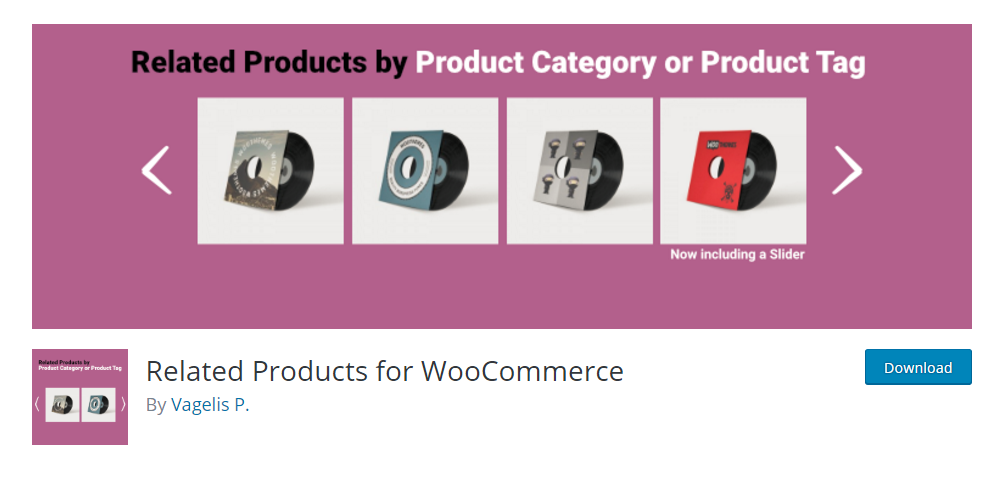 It is one of the best plugins for WooCommerce site where you can display related products on every single product page load based on the current product's category, product tags or product attributes.
The plugin further supports widget, shot codes, taxonomies, templets, etc. Here are some of the key features of this plugin.
Display real related products
Set the number of related products you want to display or Disable them
Display related products using Flexslider
Added a couple of CSS classes to make styling easier
Set Category or Tag-based related products
Use a shortcode to add related products to posts/pages and widgets
Final thoughts
If you are thinking to add related pages, custom posts and content, don't waste your time and efforts further. We have listed the top six WordPress Related posts plugins you can try and improve your website.
All of these plugins are feature-rich plugin capable of adding a fully functional related content section to your website and convert it into a customer paying website.
You may also want to see our list of best popular posts plugins for WordPress site.