Engaging the audience is an essential part of any business. This is where push notifications come in. If you are using WordPress, then you can use push notifications plugin. In this article, we will be going through the six best WordPress push notifications plugins.
But, before we start, let's understand what push notification is.
Modern browsers come equipped with push notifications. It enables browsers to send a notification to users when website content is updated. It can also be updated to share any important information about your brand.
Push notifications are safe, and the user needs first to authorize the notification before the website can start sending it.
Additionally, it is also in the good books of Google as they do not penalize the push notifications similar to popups. This is because users first need to approve the push notifications in their browser. Also, users can easily stop the push notifications.
Top 6 WordPress push notifications plugins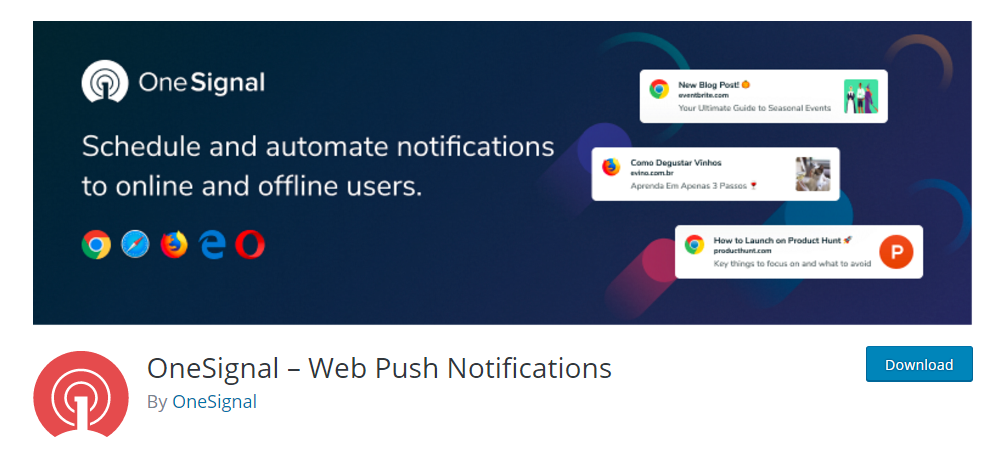 OneSignal is one of the most popular push notifications plugins. It has over 100K+ active installations. By using OneSignal, you can improve your site user engagement by enabling push notifications.
It takes only a few minutes to install the push notifications via OneSignal.
In fact, you are in full control when it comes to complete control of the push notification. You can configure the preset intervals, customize the opt-in process, and create user segments.
Key features worth mentioning:
Supports all modern browsers including Chrome, Microsoft Edge, Firefox, Opera
Offers targeting segments
Automatic notifications
A/B Testing
Opt-in customization
Scheduled notifications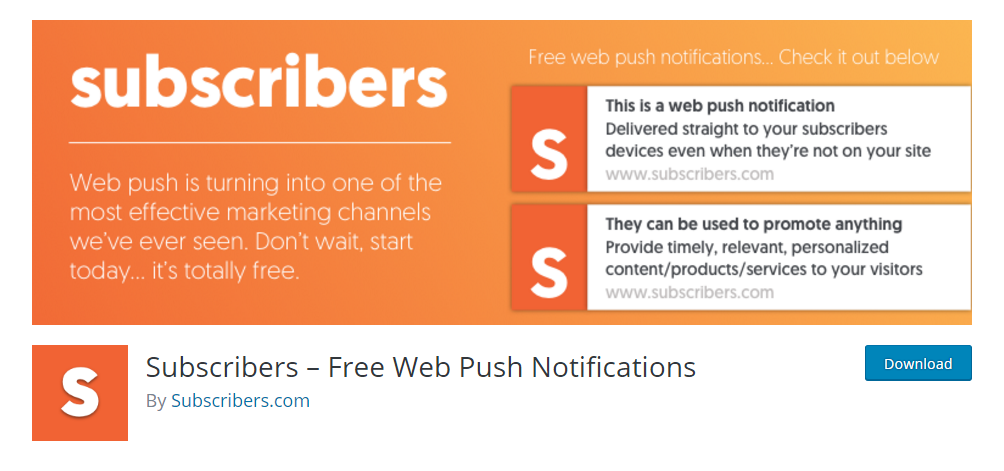 Subscribers is a free-to-use push notifications plugin that lets you add instant notifications on your website. It works similar to the notifications that work on mobile.
With push notifications, you can inform users about new posts, order status, news, and much more!
Setting up the plugin is also easy. All you need to do is install the plugin and provide access to the plugin for push notification.
Key features worth mentioning:
Firefox, Chrome supported
HTTP and HTTPS site supported
Real-time audience communication
Traffic growth
Real-time tracking and reporting
No notification limitation
To use the plugin, you need to have a subscriber's account.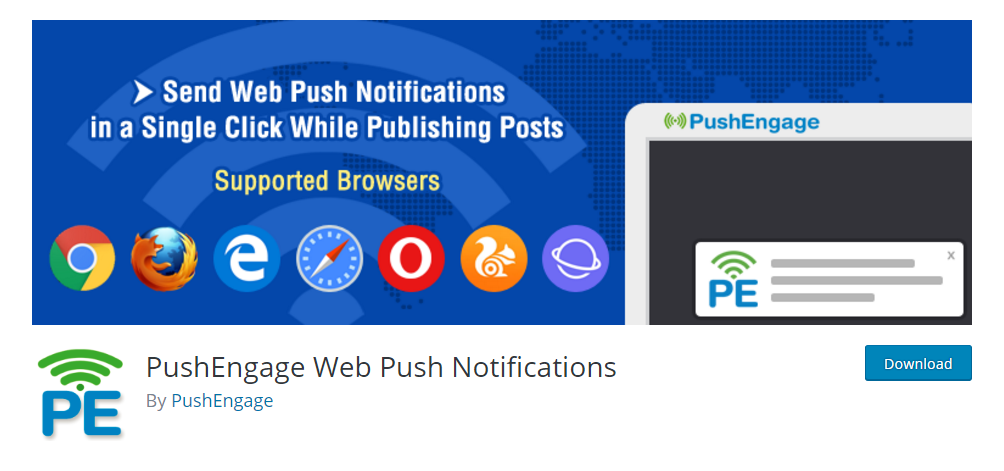 PushEngage is also one of the popular push notifications plugins. It offers push notifications for all modern browsers, including Opera, Firefox, Chrome, UC Browser, Samsung. It also supports both mobile devices and desktops.
By using PushEngage, you can engage your audience and increase your traffic significantly. The plugin sends a notification once you publish a new post. You can also use the plugin to send other types of notifications, including offers, discounts, and so on.
Key features worth mentioning:
HTTP and HTTPS support
Multiple browser support
Segmentation
Drip Campaign
Auto Push
A/B Testing
Notification schedule
Analytics
Triggered campaign
The plugin offers both free and paid plugins. You can also try out the paid plans with the 14-day free trial.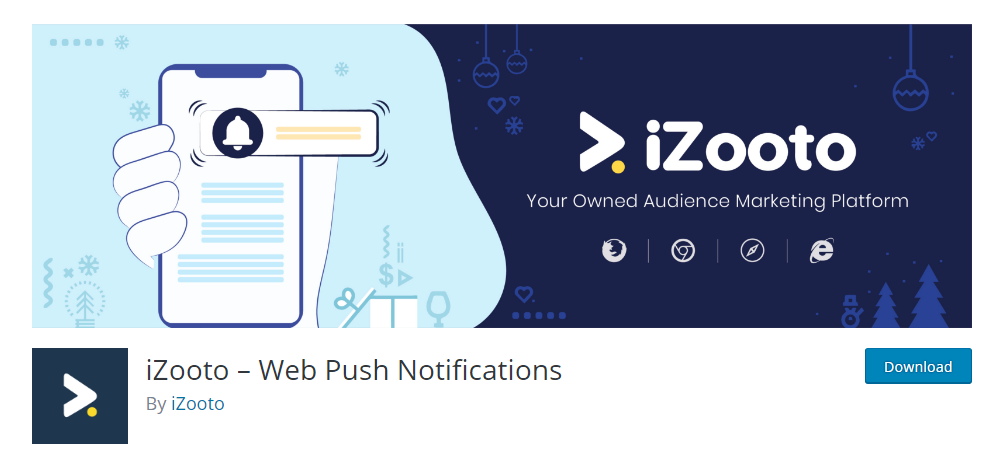 iZooto is yet another web push notifications plugin. It is used by 15000+ publishers to increase their revenue and traffic. The push notifications plugin enables users to engage their audience.
Moreover, it can be used effectively with a WooCommerce site as it can be used to push notifications based on products, discounts, offers, and so on.
It also supports modern browsers, both on the desktop and mobile platforms, including Firefox, Safari, Opera, Chrome, Edge, and so on.
Key features worth mentioning:
Notification drips supported
One-Click Activation
Automated push notifications
Scheduled notification
Geo-targeting
Collaborate
Analyze audience growth
Supports multiple websites
The plugin excels when used with the WooCommerce site. They offer additional add-ons and plugins to help you reach your goal. They also offer pricing plans suited for publishers.
You can use the monetization, enterprise, or engage plan depending on your needs.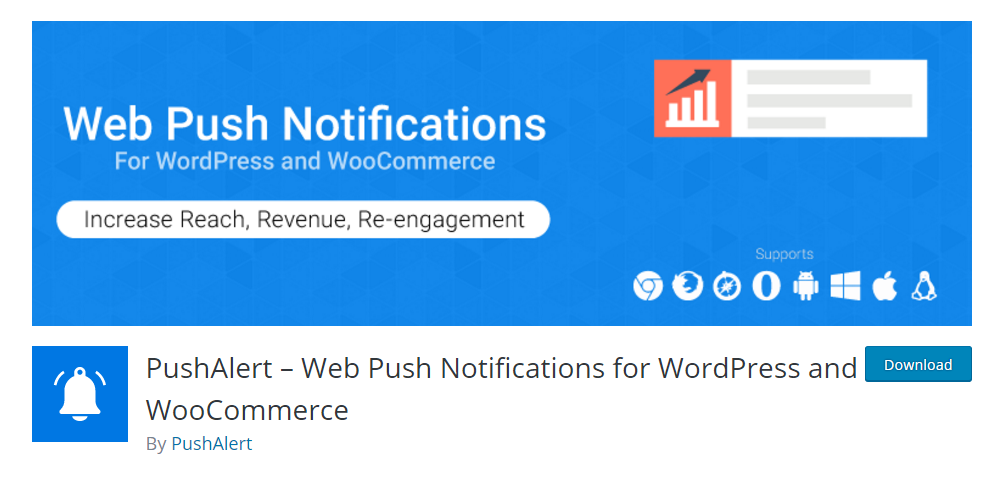 PushAlert lets you automate push notifications with ease. Once you install it, you will find an interface next to the editor for enabling push notifications for the post. It is also well equipped to work with WooCommerce.
By using PushAlert, you are going to improve your site's click-through rate. Push notifications are known to be more effective than emails as it offers an easy way to connect to the audience.
Key features worth mentioning:
Better reach
Offers audience creator
Newsletter and RSS Push
Timezone based scheduling
A/B notification
Schedule notifications
Advanced stats
Advanced targeting and segmentation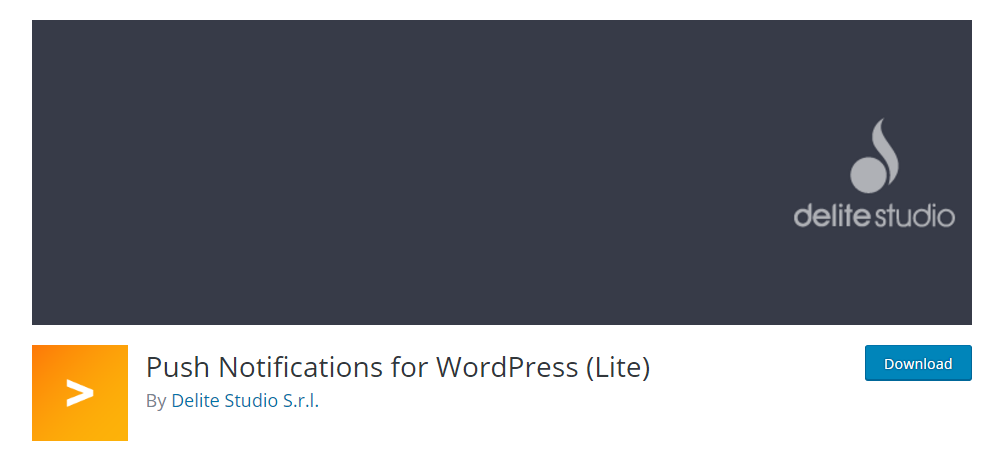 If you are looking for a lite plugin which gives you a basic push notifications functionality, then you cannot go wrong with the Push Notifications for WordPress.
It is a simple plugin that lets you send notifications to mobile devices, including Android and iOS. The notifications are sent in real-time, and also it doesn't rely on third-party services to push the notifications.
The pro version of the plugin lets you push notification on modern browsers. Also, there is a limitation of 1000 notifications per post for the Lite version.
Key features worth mentioning:
Natively supports Firebase Cloud Messaging and Apple Push Notification service (APNs)
Notifications delivery is free of cost
Powerful APIs
Instant notifications
OAuth support
Works with native apps and as well as other apps built using other frameworks
Localization ready
Conclusion
This leads us to the end of our six best push notifications plugins for WordPress. OneSignal seems to be the most popular push notifications plugin with over 100k+ active installations. We recommend you to try it out. If it doesn't fit your requirements, then you can try out other plugins that are listed here.
So, which push notifications plugin are you going to choose? Comment below and let us know.
We hope this article helped you choose the perfect WordPress push notifications plugin for your site. You may also want to see our handpicked list of best job board plugins for WordPress.