Are you looking for the best Google Analytics plugins for a WordPress site? If you do, then you have come to the right place.
Google Analytics is a must-have plugin as it enables you to track visitors on your site. Not only that, but you can also uncover interesting things about your site audience, such as their demographics, their age-group, gender, and so on.
By installing Google Analytics on your site, you can gain access to valuable information including:
Total traffic
Visitors location
Visitors stay duration
Top performing content
Online campaigns traffic and conversation
Which page are performing well
And other important metrics.
In short, you cannot go wrong by installing the Google Analytics plugin.
WordPress ecosystem is huge. Here, you can find tons of Google Analytics plugins. But, not all of them are worth your time.
That's why we will go through the best six Google Analytics WordPress plugins. Let's get started.
6 best Google Analytics plugins for WordPress site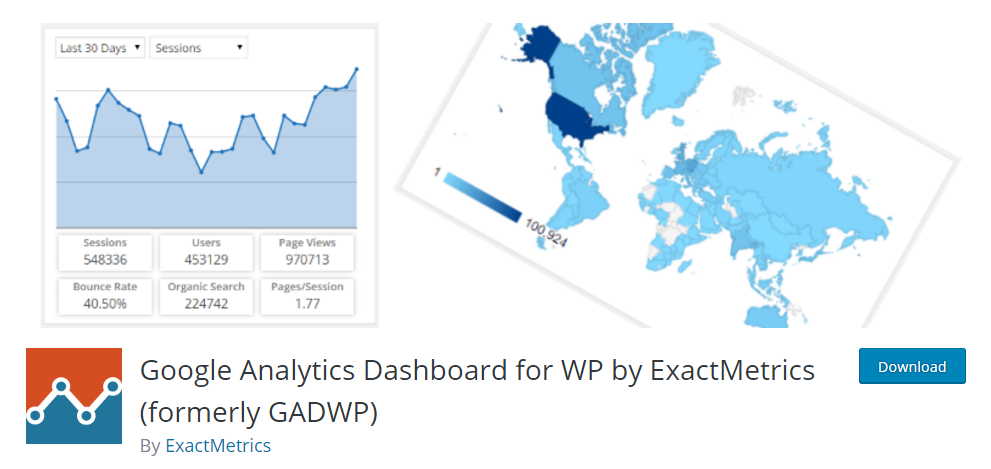 With Google Analytics Dashboard for WP (formerly GADWP), you can track visitors on your site. It supports real-time reports which can be accessed through the dashboard.
With over 1+ million active installations, the Google Analytics Dashboard is one of the most popular Google Analytics plugins out there.
To get started, all you need to do is integrate the Google Analytics tracking code to your site. Once done, all the data will be shown through the plugin.
Google Analytics Dashboard is also highly customizable with the help of hooks and options. It lets you do advanced data collection as well.
The plugin is free to use and available to download from WordPress plugin repository.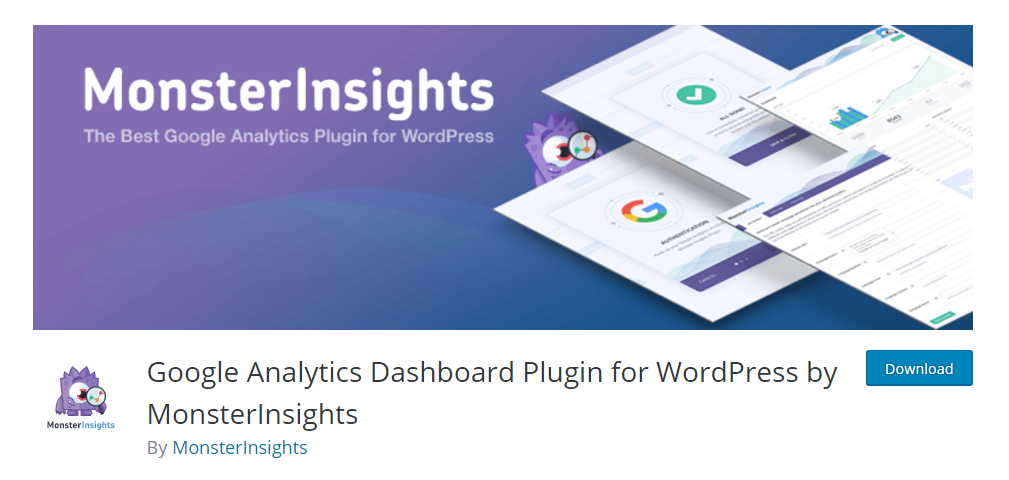 MonsterInsights is yet another popular WordPress Google Analytics plugin. With it, you can improve your site's growth by getting the stats that matter.
Currently, it has more than 2+ million active installations and is compatible with the latest WordPress. This also makes it the most popular Google Analytics plugin out there.
It is easy to install and connect.
So, what makes it so popular?
It's simplicity. It is not only easy to install, but simple to use as well. MonsterInsights simplify the data and show important things through an intuitive dashboard.
With it, you can extract audience report and behavior report. Each of these reports has its significance as it lets you understand more about your site's performance. It also enables you to generate content and e-commerce report.
MonsterInsights comes in both free and paid options. The free version is limited. However, the Pro version offers all the features that you will ever need.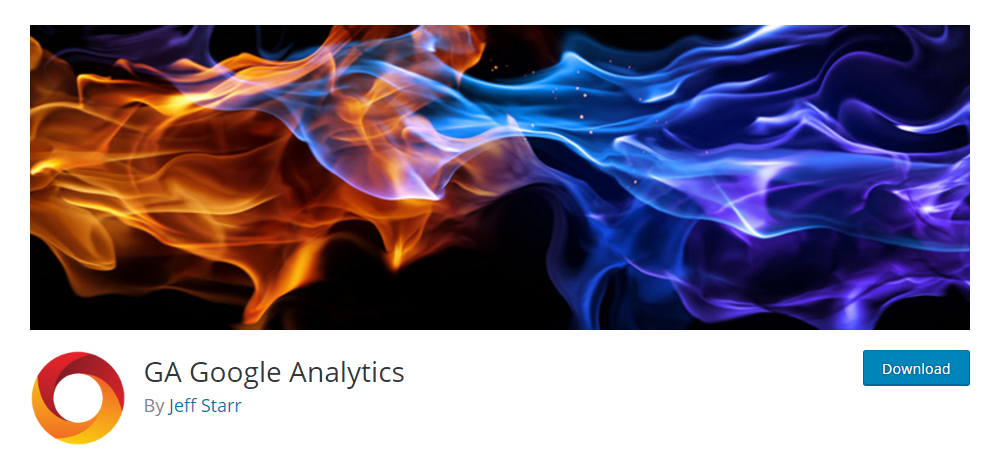 If you are looking for a lightweight Google Analytics plugin for WordPress, then check out GA Google Analytics. It offers blazing-fast performance ideal for a website that needs the best loading time.
In terms of features, it offers an easy-to-use interface. Moreover, it is regularly updated.
To start tracking, you need to include the tracking code either in the footer or the header.
Other key features include:
Site-wide tracking
Sleek settings page
Easy customizable tracking code
Like MonsterInsights, it also comes in two favors – Free and Pro version.
Analytify is an excellent Google Analytics plugin. With it, you do not need to add any tracking code.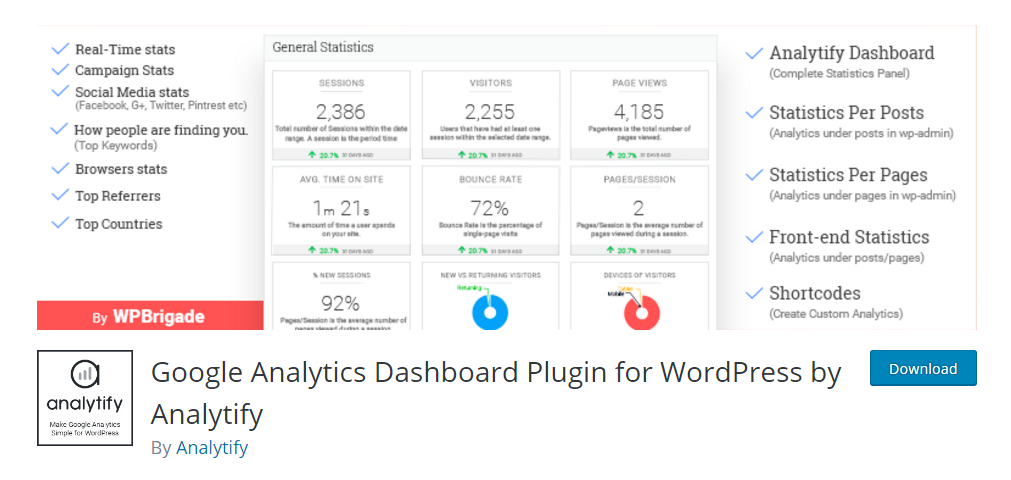 All you need to do is authenticate with just one click. The plugin takes care of all the code itself so that you can get started as soon as possible. But, that doesn't mean you cannot manually add tracking code.
It offers standard features which you can find in other analytics plugins.
The dashboard offers important statistics and also lets you create reports out of them.
Key features that Analytify offers includes:
Easy installation
Works with WooCommerce through add-ons
Social media statistics
Real-time statistics
General statistics
Great dashboard
As usual, it also comes with a free and premium version. The premium version offers better features and is ideal for big websites.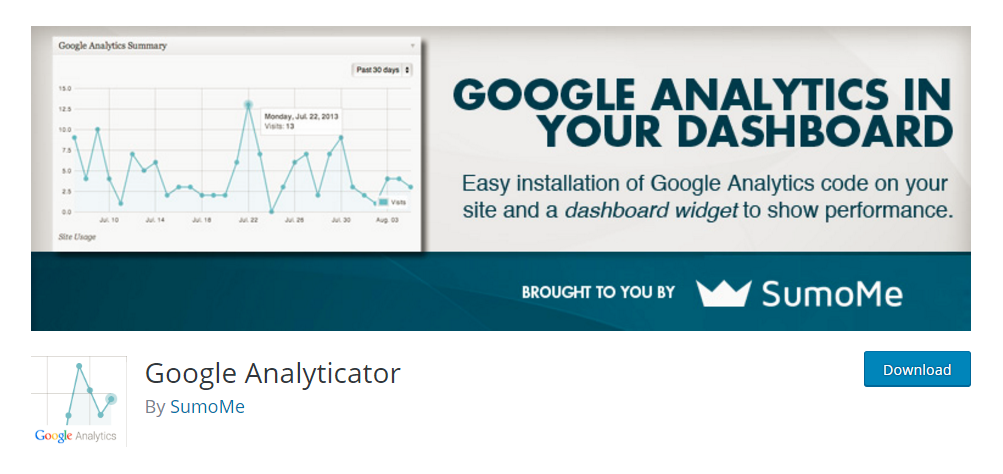 Google Analyticator is an easy-to-use Google Analytics plugin. Just like other plugins, you do not have to edit the template files or add any code. The plugin will do it for yourself.
With the active installation of 200K+, it is relatively popular. However, at the time of writing this article, it has not been updated for five months straight.
In terms of features, it supports both traditional and universal analytics. The dashboard is also well-done, where you can find graphs, top-pages, and referrals.
Moreover, you can also use the display visitor stats in the frontend using a widget.
Other key features includes:
Outbound link tracking
Shortcode support
Site speed tracking
Supports for advanced tracking
Supports for localization
And much more.
Google Analyticator is completely free. You can download it from WordPress plugin repository.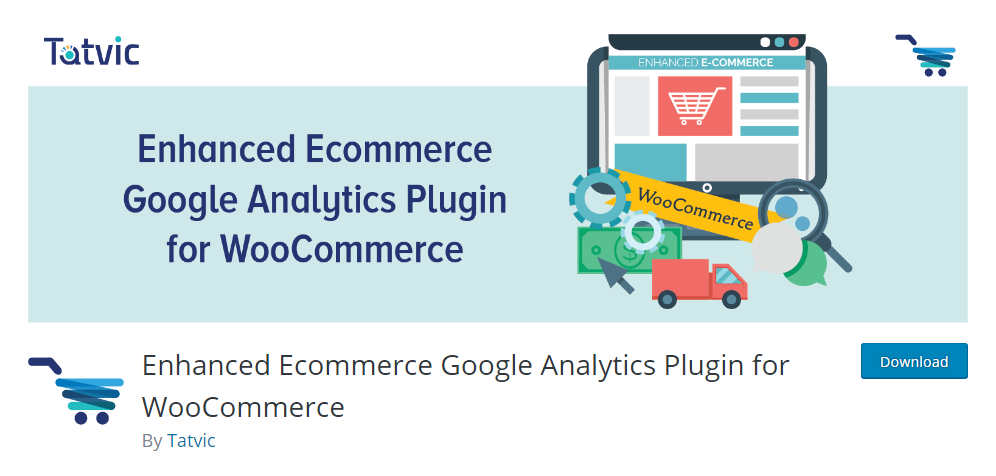 If you are running an e-commerce website, you need a special google analytics plugin.
Enhanced e-commerce Google Analytics Plugins offer you just that. It lets you track user-behavior more deeply. Moreover, the universal analytics is also supported by the plugin.
The plugin can be installed easily through the WordPress plugin interface. It offers four types of reports, including shopping behavior, checkout behavior, product performance, and sales performance reports.
Other key features include:
Guest checkout funtionality
Add to Cart, Product Clicks and Product Impressions stats on the category page, product page, homepage and other sections of the e-commerce site
Ability to set the local currency
IP anonymization
Google Analytics Opt-Out
It is a free plugin and available to download from WordPress plugin repository.
Wrapping Up
This leads us to the end of our six best Google Analytics plugins for WordPress site. We covered the best ones out there and discussed their key features, ease-of-use, and integration options.
So, which Google Analytics plugin are you going to use? Comment and let us know.
After learning the best six Google Analytics plugins, the next step may be integrate Google Analytics to your site. Thus, you may want to see our step by step guide on how to add Google Analytics to WordPress site.