Are you looking for the best free WordPress podcast plugin? If you do, then you have come to the right place as we are going to list the seven best WordPress podcast plugins.
WordPress is a content management system that can be used for a plethora of use-cases. So, if you are a podcaster, then you are in luck as you can create a fantastic podcast website using WordPress.
Podcasts are an ideal place for discussing and sharing your opinion of a plethora of topics. Also, listing to podcasts can offer excellent knowledge gain compared to reading an article.
So, without any delay, let's get started.
Top 7 podcast WordPress plugins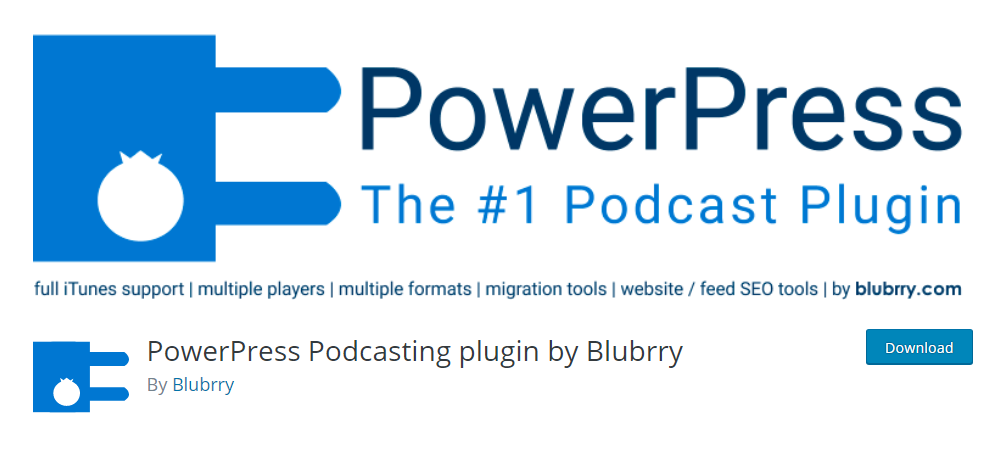 Our first plugin in the list of free WordPress podcast plugin is PowerPress Podcasting plugin by Blubrry. It has over 60K+ active installations. That's why it also markets itself as the number one podcasting plugin for WordPress. It offers both simple and advanced modes, subscribes tools, and so on!
In the simple mode, you get the basic settings to make your podcast site work. It offers three easy steps to make podcasts work on your site. If you are an advanced user, you can make use of the advanced mode.
Key features worth mentioning:
Support for Apple and Google podcasts
Skip shortcode added
HTML5 media players supported
Offers migration tools
Multi-podcast support with categorization
Comes with subscribing tools
It also comes with a pro version with additional features.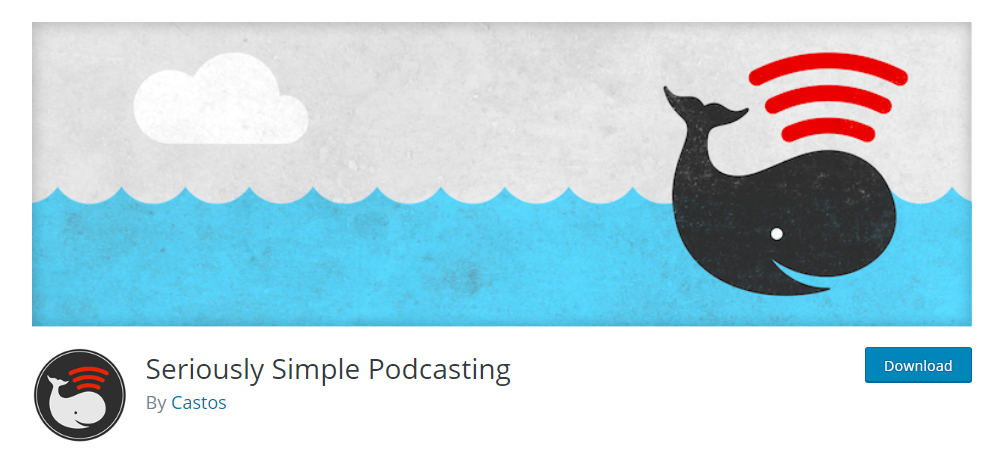 Another popular WordPress podcast plugin is the Seriously Simple Podcasting. It is an easy-to-use plugin that lets you make the most out of WordPress as a podcasting platform. You can easily and quickly publish your content on your site using the plugin.
Key features worth mentioning:
Easy to set up and use
Customizable media player
Run multiple podcasts on one site
Shortcode supported
Comes with developer and user documentation
Supports taxonomy for proper management
Highly configurable
Supports integrated podcast hosting platform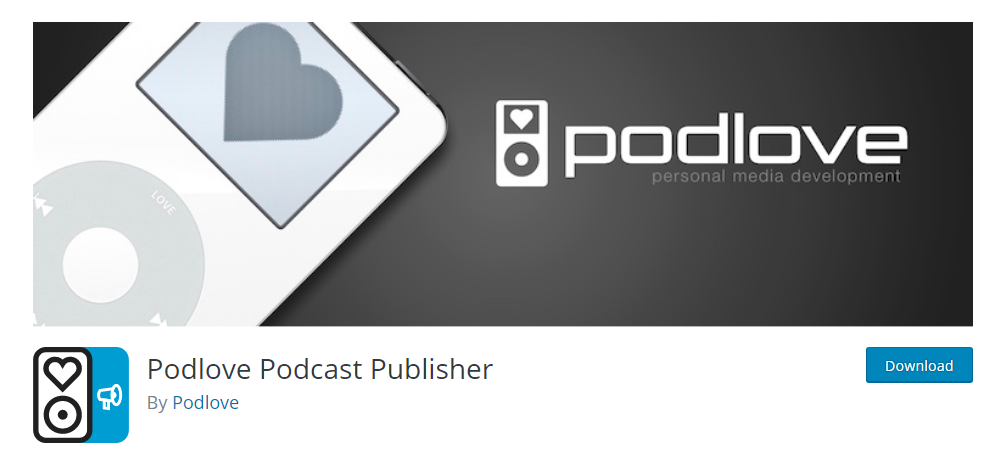 If you are a podcast lover, looking to start a podcasting site using WordPress, then Podlove Podcast Publisher plugin is for you!
Key features worth mentioning:
Comes with compatible feeds
Supports multi-format publishing
Optimized web player
Chapter support
Flexible templates
The plugin is ideal for people who podcast on other platforms and want to integrate those podcasts on their WordPress site.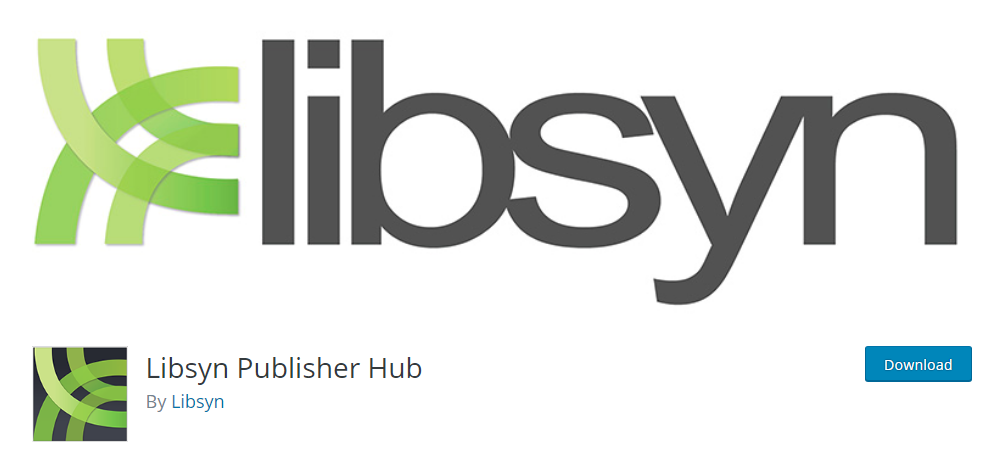 Libsyn Publisher Hub plugin offers a perfect workflow when it comes to publishing podcast episode. To use the plugin, you need a Libsyn hosting account. By using the plugin, you can podcast episodes from WordPress to Libsyn show directly.
Key features worth mentioning:
Episode creation
Apple podcasts optimization tags
Creating ID3 tags
Advanced scheduling
The media files stay hosted on the Libsyn, which makes it a good storage option. You can also generate RSS feeds if you want to keep your web hosting unaffected with your podcasts.
The plugin offers one block, and hence it is compatible with Libsyn Publisher Hub.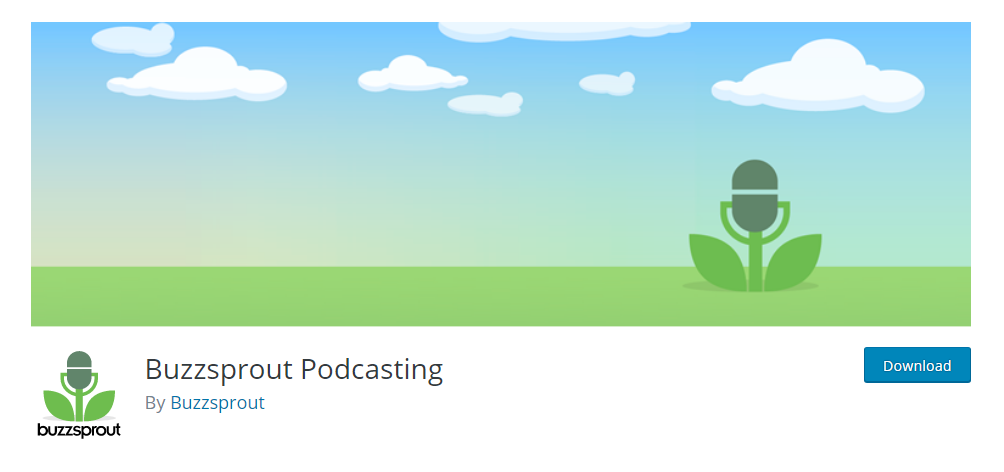 If you are looking for a reliable podcast plugin for WordPress, then check out the Buzzsprout podcasting. It is a reliable plugin that lets you manage your hosting and podcasts at the same time. It offers every feature you need to publish and promote your podcasts.
The plugin works by fetching your podcasts through the Buzzsprout feed URL. Once it is fetched, it is then embedded into your post/page that you are embedded. It is added on-the-fly.
For using the plugin, you need to get the Buzzsprout plan. You can get any plan you want, and the plugin feature comes with it.
Also, you can create a free Buzzsprout account to get started with it.
Key features worth mentioning:
Offers iTunes support
Supports Flash and HTML5 audio players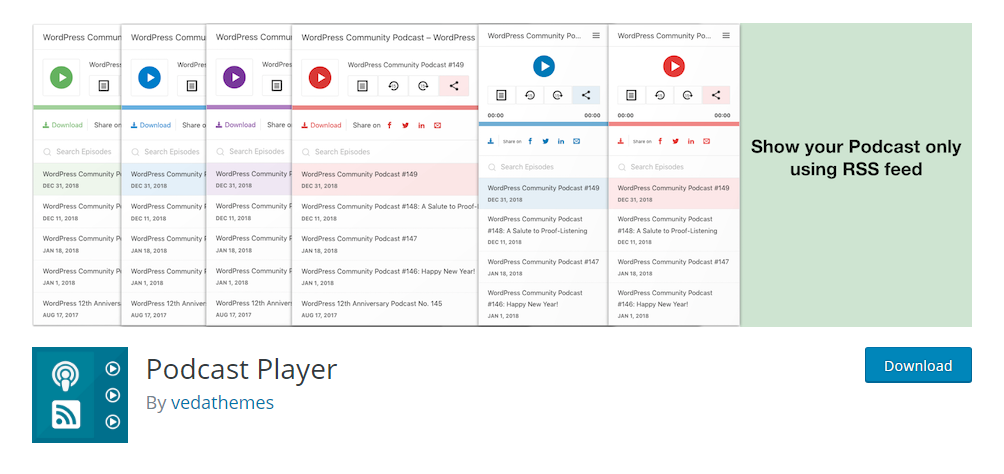 Podcast Player enables you to list your podcast episodes on your WordPress site using the podcasting feed URL. If you are a podcaster, then this plugin can surely help you. All your site visitors can get access to your podcasts using the plugin. You can list the podcasts on any page or post of your site.
Key features worth mentioning:
Listeners get easy access to podcast episodes
Feed URL supported
All data is fetched using the feed URL
You can modify the feed URL data accordingly
Individual player elements toggle-available
Podcast episodes share option
Self-adjusting layout
Multiple podcast instance possible
Requires minimum setup
Offers advanced setup as well
To use the plugin properly, you also need to set up your podcast player block. You can do it easily from the plugin settings.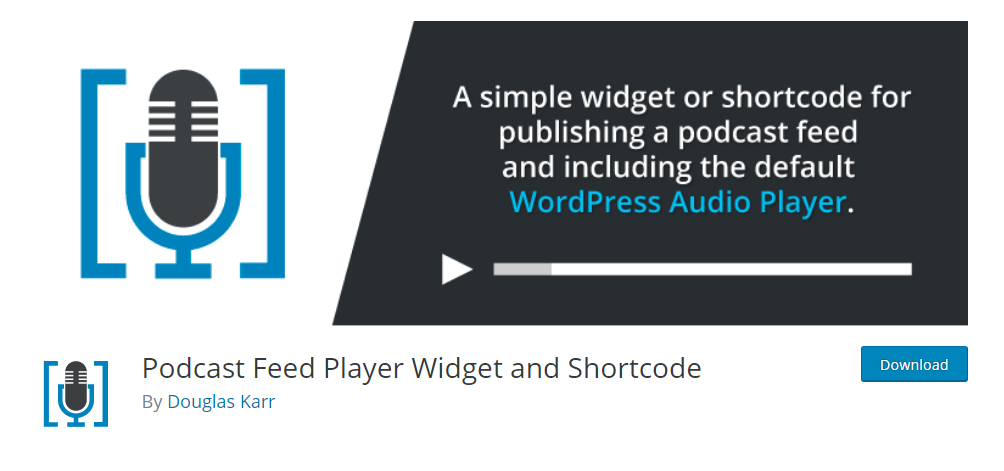 If you are looking for a podcast widget, then Podcast Feed Player Widget is for you. By using the plugin, you can either use a simple feed widget or use a shortcode. It lets you display the iTunes set image.
Also, it embeds well with the default WordPress audio players. It also supports custom RSS widget.
Some of the key shortcode parameters include the following:
feedurl
itunes
google
soundcloud
icons
imgclass
imgsize
quantity
Key features worth mentioning:
Easy to use
Shortcode supported
Widget supported
Conclusion
This leads us to the end of our WordPress podcast plugin list.
As you can see, many plugins rely on complete service. You can host your podcast on their hosting and then use their plugin to list the podcast on the site.
If you already have your podcast hosted somewhere, then it is not a good idea to use types of plugins. For these cases, you need to use a plugin that simply lets you create and manage podcasts on your WordPress site, not depending on where you have your podcast stored.
So, which WordPress podcast plugin are you going to choose? Comment below and let us know.
I hope this article helped you choose the perfect WordPress podcast plugin. You may also want to see our handpicked list of best WordPress FAQ plugins.