WordPress, being the most popular CRM, is used across the globe even amongst millions of non-English audiences. Sometimes, it is quite convenient to let your readers explore your WordPress site in their own language and you can do so with WordPress translation plugin. Having a multilingual site has its benefits compared to plain English language website.
Why do you need a WordPress translation plugin?
Multilingual WordPress website can bring you the audience from different regions of the world where English isn't the primary language, for instance, Europe.
Having an audience from various part of the world is quite prolific for the growth of your website and help you to increase the rank as well.
You can create a multilingual feature in your WordPress website with the help of WordPress translation plugin for a multilingual site. These plugins are easy to install and use and require no coding background.
To save time and efforts, we have listed seven best WordPress translation plugins for you.
Top 7 WordPress translation plugins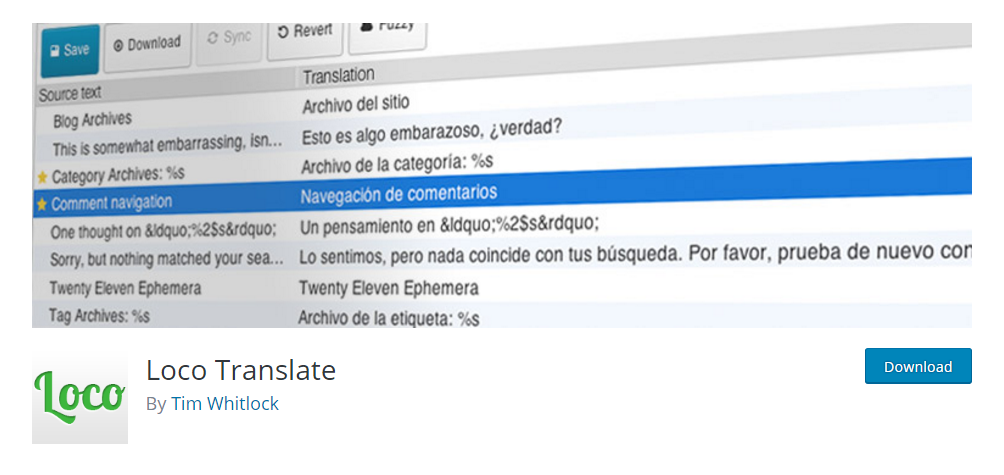 Loco Translate is one of the best WordPress translation plugins that offer in-browser editing of WordPress translation files and localization tools for developers, such as extracting strings and generating templates.
This plugin allows you to create and update language files directly in your theme or plugin and supports the number of other plugins. It's easy to use. Once installed, it will take care of rest of the things by itself.
Features:
Built-in translation editor within WordPress admin
Extraction of translatable strings from your source code
Support for PO features including comments, references and plural forms
Native MO file compilation without the need for Gettext on your system
Protected language directory for saving custom translations
PO source view with clickable source code references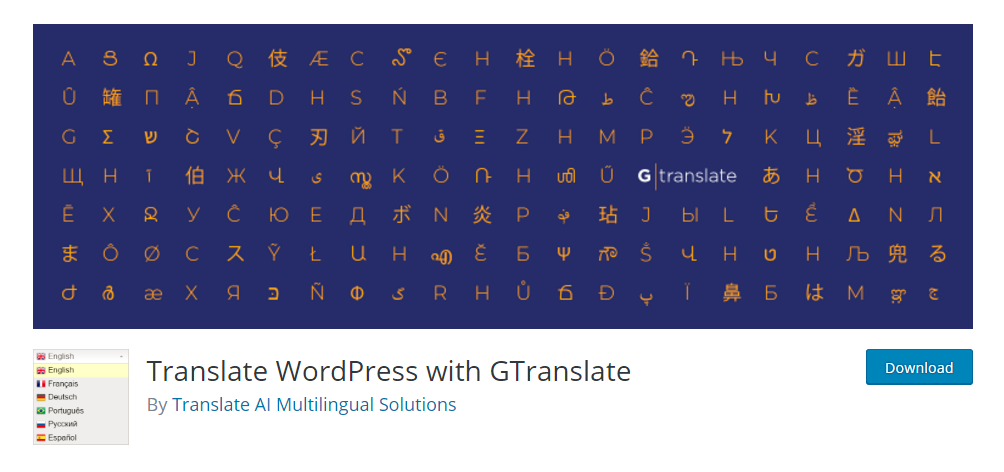 The second plugin in our list is GTranslate. This WordPress translation plugin is pretty simple and straight forward to use. It uses Google translation service to make it multilingual. This plugin will make your WordPress site available in 103 different languages with the help of Google translate.
The premium version of the plugin also comes with SEO compatibility and increase your international traffic and sales. GTranslate powers more than 500,000 multilingual websites worldwide.
Features:
Free Google automatic machine translation
Google Analytics integration
Translates the site on the fly
Posts and pages translation
Available styles Dropdown, Flags, Flags with dropdown, Nice dropdown with flags, Flags with language names, Flags with language codes, Language names, Language codes, Globe, Popup
WooCommerce shop translation
And much more.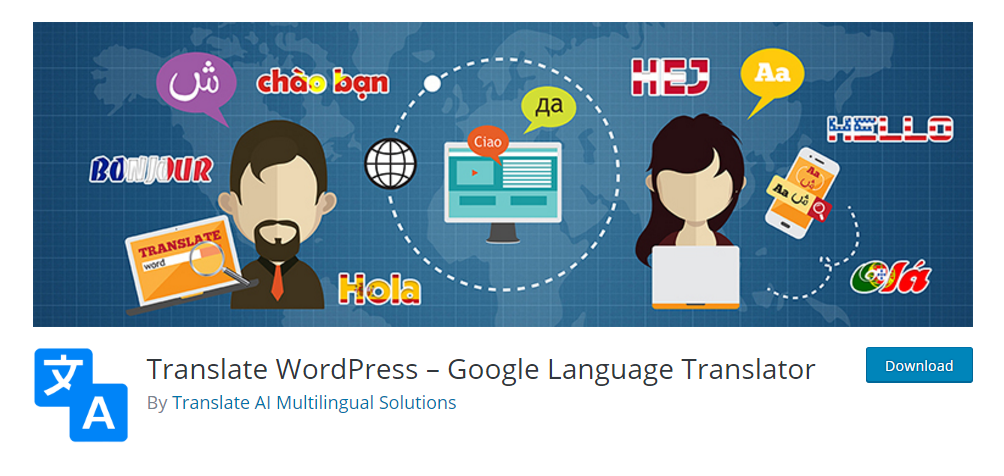 This Google-powered translation plugin is now a part of GTransalte and now has by 100,000+ active users. Being a part of the GTranslate plugin, it has all the similar features as GTranslate.
Features:
Multilingual SEO – Enable search engine indexing
Yoast SEO compatible
WooCommerce compatible
Translate JSON objects and AMP pages
Increase traffic and AdSense revenue
Free Google automatic machine translation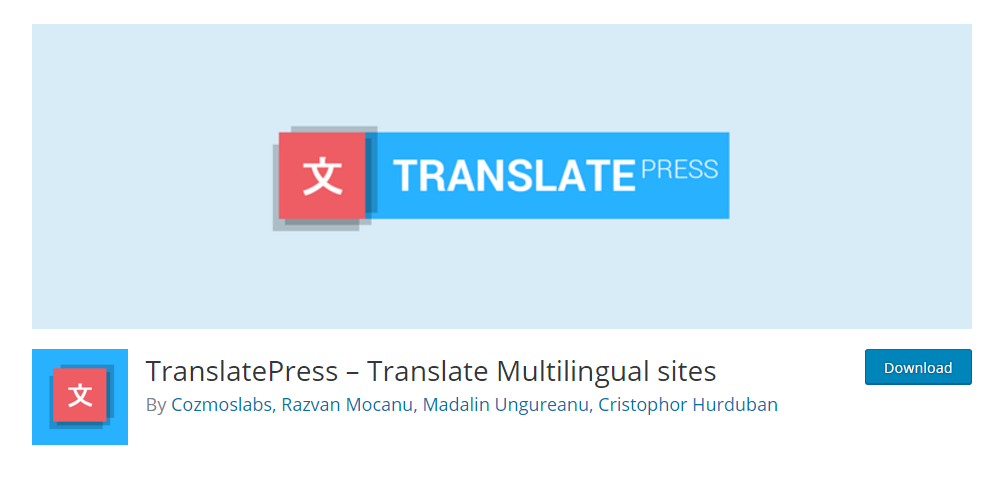 TranslatePress is one of the most advanced WordPress translation plugins that provide an interactive user interface and translate directly from the front-end using a friendly user interface.
With this plugin, you can translate the entire website at once, including output from shortcodes, forms, and page builders. Additionally, it also supports WooCommerce.
TranslatePress – Multilingual is a GPL and self-hosted translation plugin, meaning you'll have your translations, forever. It also allows you to integrate Google translate allowing you to set up Automatic Translation using Google API.
Moreover, the plugin also has premium add-ons that allow you to extend the power of the WordPress translation plugin.
Features:
Translate all your website content directly from the front-end
The select default language of the website and one translation language, for bilingual sites
enable automatic translation via Google Translate
Place language switchers anywhere using shortcode
Fully compatible with all themes and plugins
Ability to translate dynamic strings (gettext) added by WordPress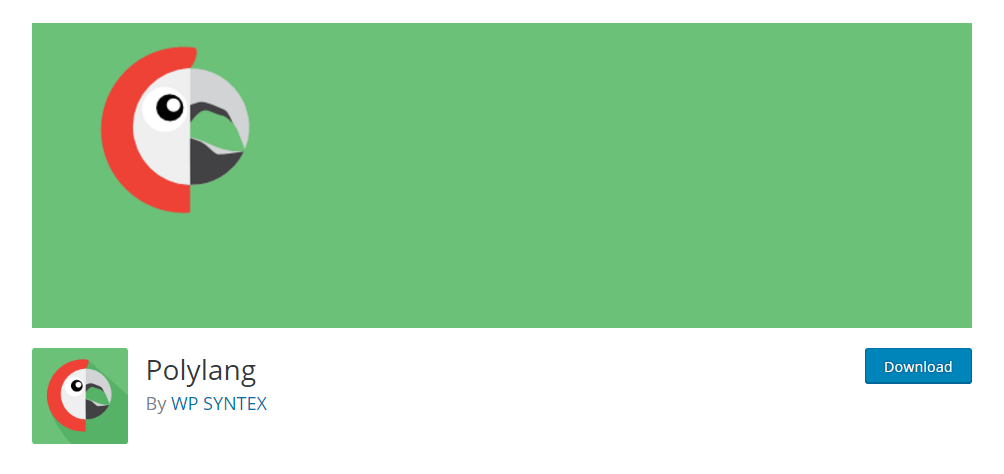 With Polylang you can create a multilingual WordPress website where you can write posts, pages and create categories and post tags as usual, and then define the language for each of them. You can decide whether you want to translate the particular page or post.
Features:
Use as many languages as you want and the automatic translation is also available
RTL language scripts are supported
You can translate posts, pages, media, categories, post tags, menus, widgets, etc.
It supports custom post types, custom taxonomies, sticky posts, and post formats, RSS feeds and all default WordPress widgets
A customizable language switcher is provided as a widget or in the navigation menu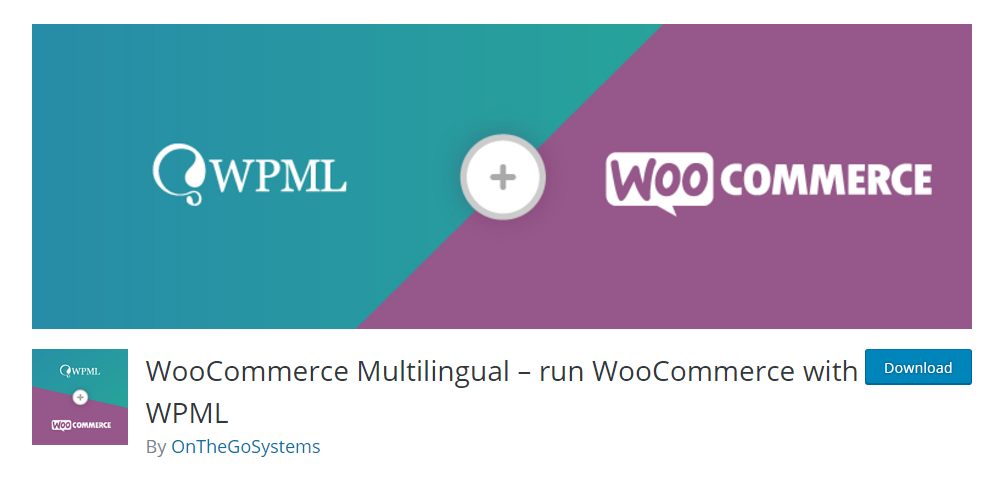 This WordPress translation plugin is specially developed for WooCommerce site. With this plugin, you run fully multilingual eCommerce sites using WooCommerce and WPML.
Features:
Translate all WooCommerce products
Enables running a single WooCommerce store with multiple currencies
WooCommerce Multilingual is fully compatible with all popular WooCommerce extensions
Allows inventory tracking without breaking products into languages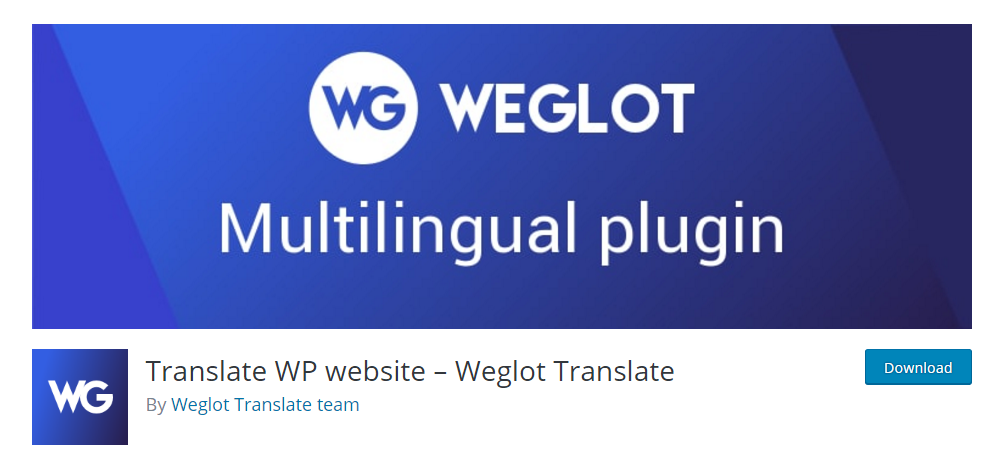 Weglot Translate is an one-stop solution to translate your WordPress website and go multilingual. With Welgot you can translate your site into a multilingual website with multiple languages in minutes without requiring you any kind of programming and translating knowledge.
The plugin is also compatible with SEO which means it will help you to index your website on Google on top.
Features:
Fully compatible with all themes and plugins
Weglot translates WooCommerce products, checkout, order emails, etc.
Content automatically detected and translated
Optimized SEO in new languages with dedicated URLs
Customize Language switch button
Wrapping up
Having a multilingual website can highly prolific to rank your website and increase organic traffic. Moreover, it also provides convenience for non-English readers to get along with your website.
So, you can try any of above-mentioned WordPress translation plugins to make your site multilingual.
I hope this article helped you choose the perfect WordPress translation plugin for making your website multilingual. You may also want to see our handpicked list of best WordPress eCommerce plugins.