Are you looking for the best CSS editor plugin for WordPress? If you do, then you have come to the right place.
Customizing your WordPress site is an important task that a webmaster has to go through. If you are new to WordPress, then you will find the WordPress front-editor useful. However, for advanced users, it is important to learn how to edit the website CSS.
By editing the CSS, you will be able to change the site's looks and feel. The WordPress ecosystem is great. You can get a theme that functions and looks great. But that doesn't mean that it matches your current requirement. This is where the CSS editor plugin comes in.
In this article, we will be listing 7 best free CSS editor plugins for WordPress. Let's get started.
Top 7 WordPress CSS editor plugins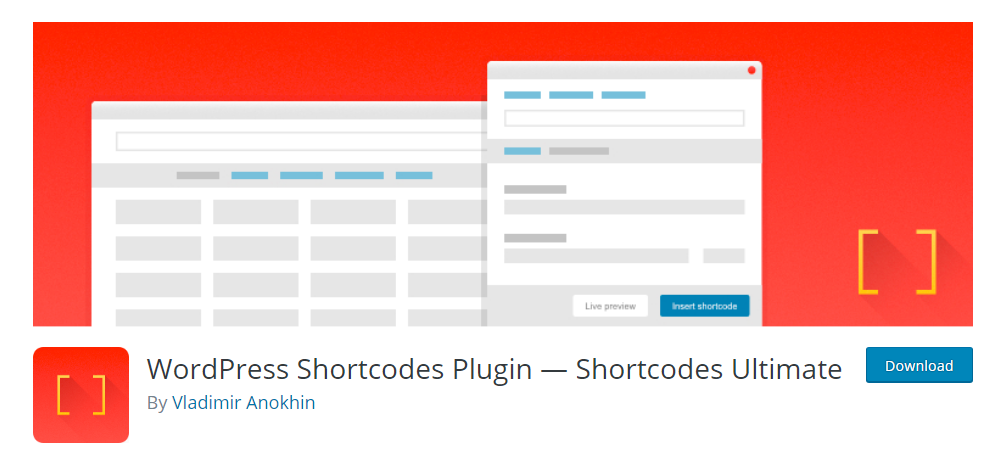 Our first CSS editor plugin that we are going to discuss is the Shortcodes Ultimate. It is a collection of functional and visual elements. These can be added to your site using text widgets, post editor, and template files.
As a designer or a webmaster, you can create buttons, tabs, sliders, carousels, and do many more things.
Key features worth mnetioning:
One-click shortcode insertion
Offers live preview
Gutenberg-ready
50+ shortcodes
Comes with proper documentation
Custom CSS editor
RTL support
Developer-friendly
The plugin is very popular, with over 800K+ active installations. It also comes with premium add-ons that expand the plugin features. It includes extra shortcodes, additional skins, shortcode creator, and so on.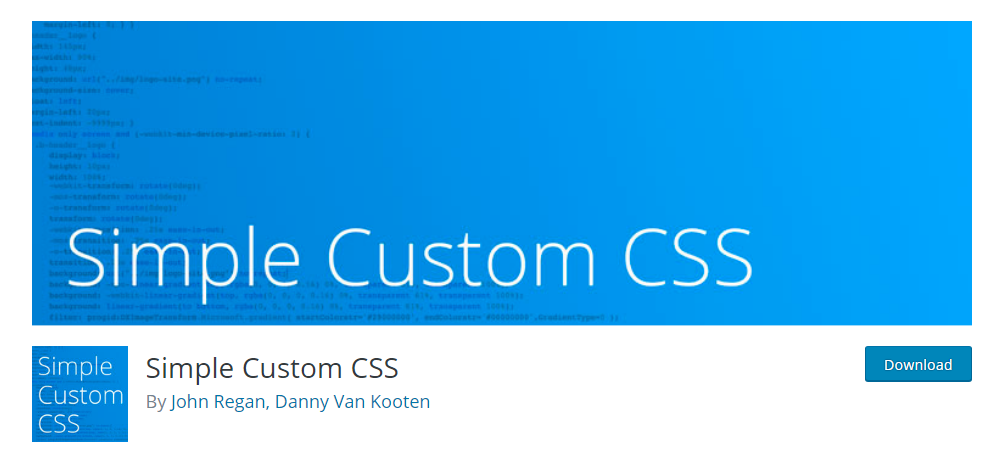 Simple Custom CSS is yet another popular CSS editor plugin for WordPress. It is an easy-to-use plugin that lets you add custom CSS to your site. An administrator can make proper use of the plugin by adding CSS to the site and changing how the site looks and feel.
The plugin is also pro-active in saving the changes and render those irrespective of the theme. This means if you change the theme, the styles will still be applied. It also saves you from the hassle of creating child themes.
Key features worth mentioning:
Useful code syntax highlighter
Live preview
No configuration required
It doesn't create complicated database queries
Excellent documentation
Works with multisite plugins
Simple interface
Utilizes native WordPress UI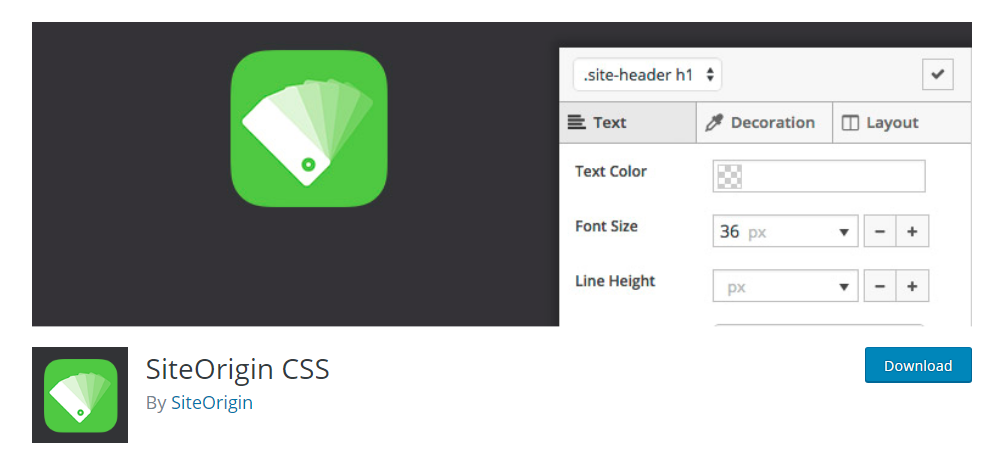 If you are looking for a complete CSS editor with all bells and whistles, then SiteOrigin CSS is for you. It is a simple yet effective CSS editor plugin.
You can use the plugin to make changes in real-time. Also, the plugin is ideal for both beginners and advanced users. For instance, beginners can take the help of the real-time preview. In contrast, the advanced user can directly edit code using the in-built code autocompletion.
Key features worth mentioning:
Comes with Inspector to understand the site's design
Offers visual editor
CSS editor that works similar to high-end IDE's
Free to use
Compatible with all themes
Offers documentation
Frequently updated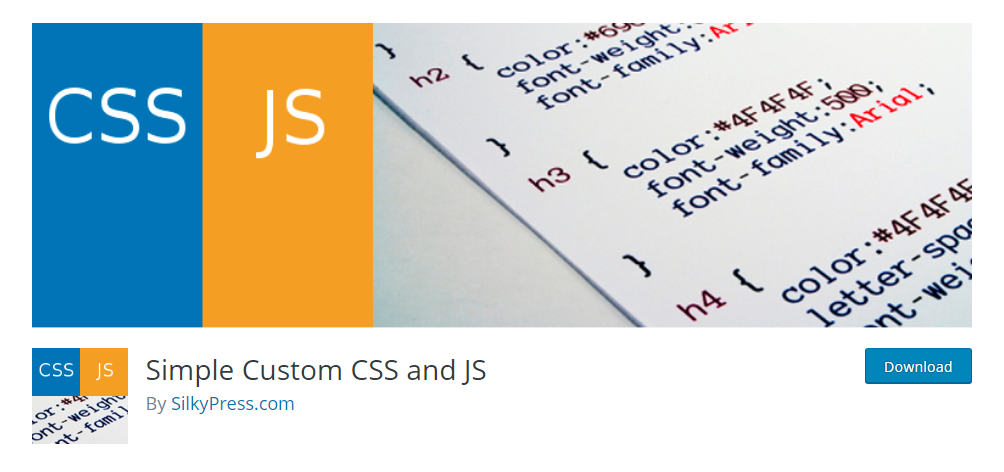 If you are looking for a lightweight and easy-to-use CSS editor plugin, then check out the Simple Custom CSS and JS plugin. You can use the plugin to quickly add custom CSS to your site and customize it according to your requirements.
It also comes with syntax highlighting so that you can make changes to your WordPress site quickly and confidently.
Key features worth mentioning:
Offers syntax highlighting
Supports inline CSS
Supports external file CSS
Offers code printing in footer and header
No limitation when adding code
CSS or JS can be added to both the admin side and frontend
Changes can be transferred to other themes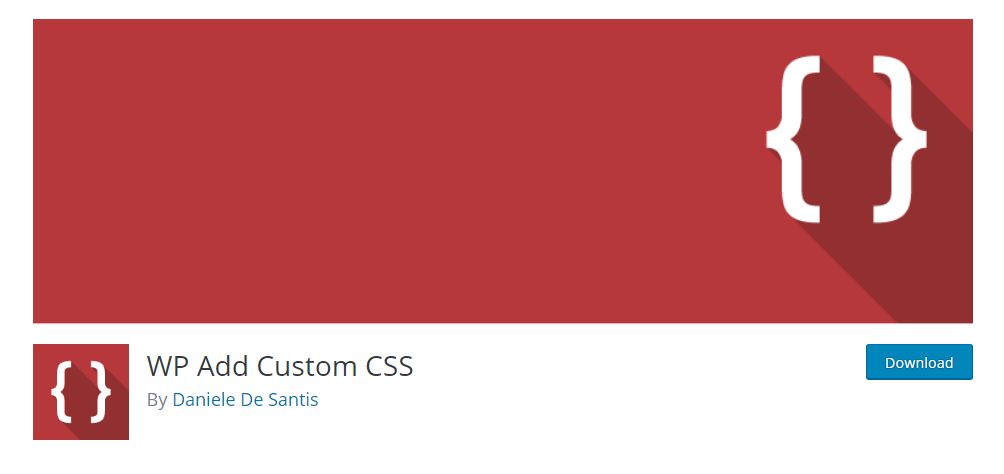 WP Add Custom CSS is our next plugin. It also allows you to add custom CSS to your site. You can use the plugin to modify individual pages, custom post types, posts, and even your whole WordPress site.
If you opt to apply CSS rules across your site, then the CSS file will override the default site CSS file. The theme is currently available in three languages, including English, German, and Spanish.
Key features worth mentioning:
Easy to use
Lightweight
Translated into three languages
Code highlighter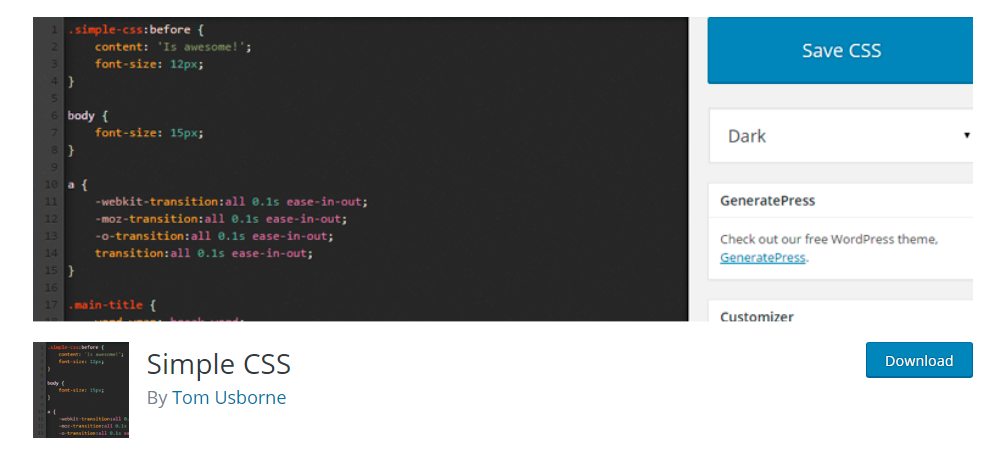 Want something even simpler? Then check out the Simple CSS. It is a simple-to-use CSS editor plugin. The plugin comes with a live preview editor that can be used while adding custom CSS to your site.
The Simple CSS plugin can be used to apply custom CSS to pages and posts. It is also equally useful when applying custom CSS to the whole website.
Key features worth mentioning:
Comes with CSS editor admin
Fully-featured
Offers light and dark editor themes
Comes with live preview
Offers page/post CSS meta box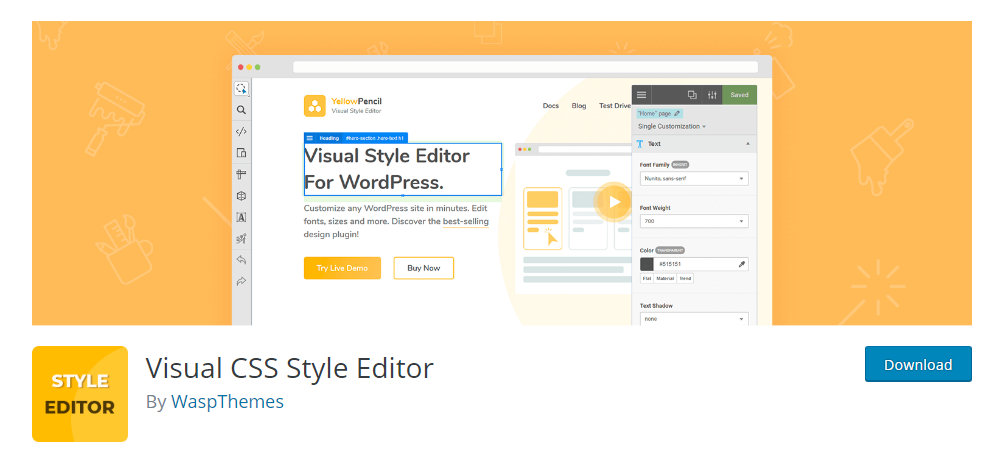 The last plugin that we are going to discuss is the Visual CSS Style Editor. It is a fairly new CSS editor plugin, but it does come with a good set of features.
By using the theme, you can customize any page or post on your WordPress site. Unlike other plugins, you do not have to do coding to make changes. However, that doesn't mean you can not customize code if needed.
It comes with a visual editor that supports 60 style properties.
Key features worth mentioning:
Automatic CSS selector
Customize page or post
Live CSS editor
Visual Drag and Drop
60+ CSS properties
Live preview
Undo/Redo option
Change management system
Supports export stylesheet file
Conclusion
This leads us to the end of our seven best free CSS editor plugins for WordPress. So, what do you think about them? Also, which one are you going to choose for customizing the CSS of your WordPress site? Comment below and let us know.
I hope this article helped you choose the perfect CSS editor plugin for your WordPress. You may also want to see our handpicked list of best WordPress random post plugins.