Do you own a WordPress website? Are you looking for ways to improve the SEO of your WordPress site? Do you want search engines like Google, Yahoo and Bing, rank your website on top? Then you are at right place. WordPress XML sitemap plugin is one of the best tools you can use not to only rank your website but also help provide a map to content you would like to expose.
What is an XML sitemap?
A sitemap is a map of your website that contains a list of your site's URLs. It allows the search engine to crawl your website by providing a "map" to the most exclusive content of your website. It is one of the most effective ways for search engines to rank your site, rather than having to follow internal links.
Coming to XML sitemap, XML stands for extensible Markup Language which is readable to human as well as machines. The data is normally stored in the XML file. It can also store Metadata as well as certain other data for SEO and indexing.
WordPress XML sitemap plugin improves the crawling time, prioritize the content, monitor search engine performance and control media content as well.
So, without further ado, let's list the top 5 WordPress XML sitemap plugins.
Top 5 WordPress XML sitemap plugins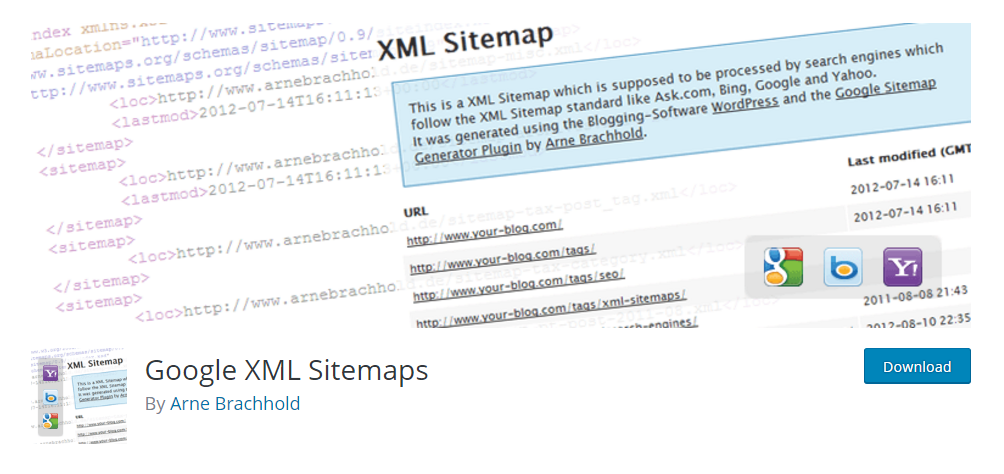 It is one of the most popular WordPress XML sitemap plugins with over 2 million active downloads. There are several reasons for ranking this plugin top on our list. It allows you to improve your SEO significantly by creating special XML sitemap which allows the search engines like Google, Bing, Yahoo and Ask.com to better index your site.
With Google XML sitemaps, it becomes tremendously easy for crawlers to understand the structure of your website and retrieve it more efficiently. The plugin supports all type of pages, custom post, custom URL.
Here are some of the key features of Google XML sitemaps:
Provides a complete XML sitemap for search engines
The largest user database provided
Automatically crawl the website to index it better
Lightweight and efficient and enhance the performance
Compatible with other plugins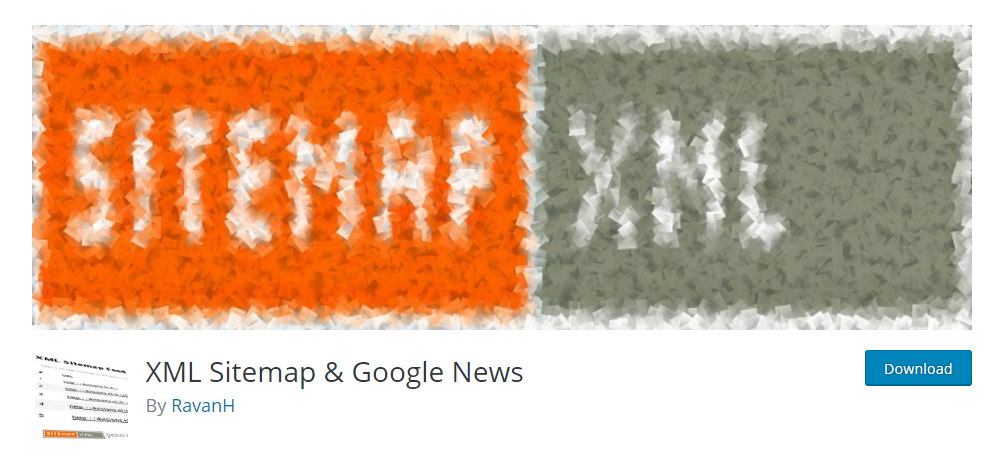 This versatile XML sitemap plugin comes with several unparallel features that make it one of the best WordPress XML sitemap plugins. The plugin automatically and dynamically creates inputs that go along with Google news sitemap and XML sitemap. It also supports multisite, Polylang and WPML.
Moreover, you can do almost everything with this XML sitemap plugin. You can enable and disable the sitemaps, select the post type included, prioritizing and lastmod are calculated, who to ping and a possibility to set additional robots.txt rules from within the WordPress admin.
Another great advantage of this plugin is its simplicity and reliability. Setting up XML sitemap is easy and convenient.
The plugin also supports caching plugins like WP Super Cache, W3 Total Cache and Quick Cache that cache feeds, and enhance the performance of the site.
Here are some of the worth mentioning features of the XML sitemap plugin:
Sitemap Index with optional inclusion of sitemaps for custom post types, categories, and tags
Compatible with multi-lingual sites using Polylang or WPML
Custom/static sitemaps and sitemap with custom URLs
Optionally include Image tags with caption and title for featured images or attached images
Google news advanced (pro version only)
Set priority per post type, per taxonomy and per individual post
And many more.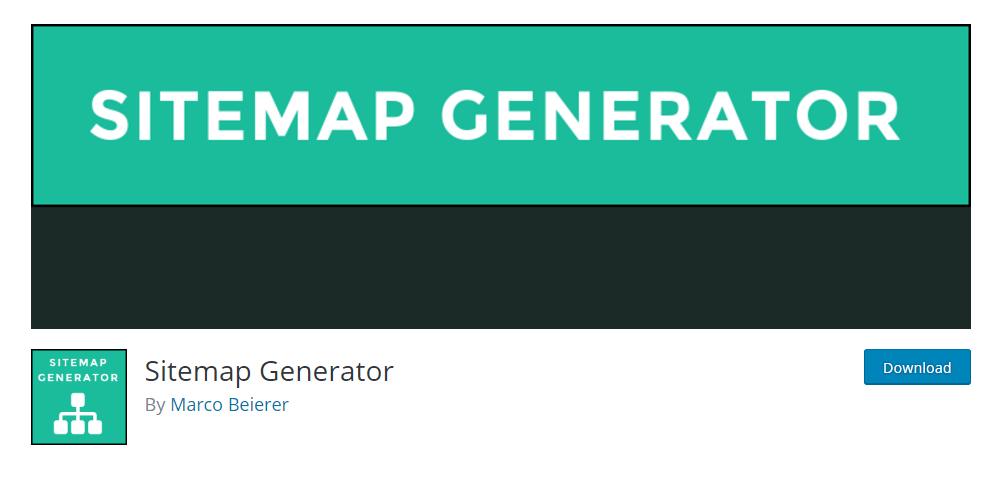 Next up we have the Sitemap Generator WordPress plugin. This lightweight but powerful WordPress XML sitemap plugin automatically generates sitemaps and notify search engines when they're updated.
The plugin uses external service to crawl your website and help it to index. It is also compatible with almost every other plugin.
The plugin will work great and can prove to be highly effective when it comes to computation power because the crawler acts like a normal visitor, who visits all pages of your site once.
So, it is going to work great if you are planning to use this plugin hosted on the shared server. It might not be a great idea to use it on a website hosted on a dedicated server.
A detailed list of the plugin features is laid out below:
Simple setup and works out of the box with all WordPress plugins
Support for robots (no index) meta elements
Low computation costs for your webserver
Generation of image and video sitemaps
Automatic daily creation of sitemaps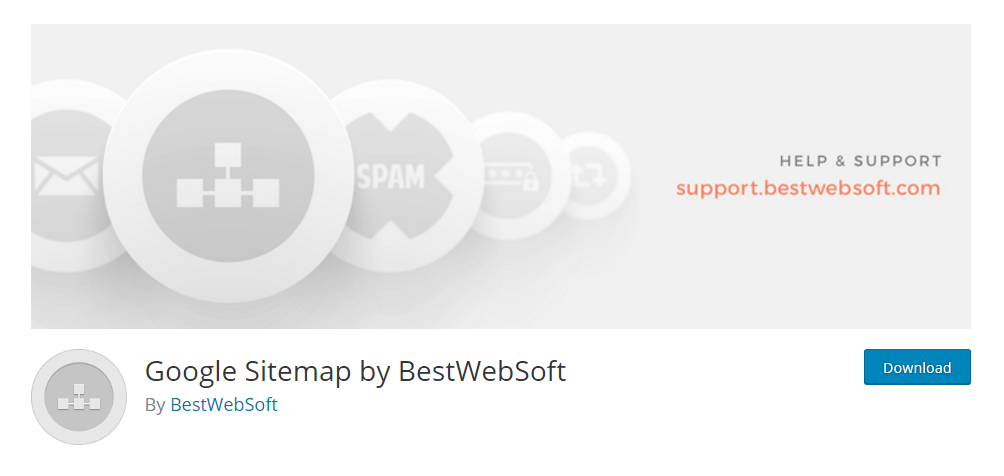 Google Sitemap by Best Web Soft is another power XML sitemap plugin that allows you to automatically generate an XML sitemap for your WordPress website and helps search engines fastly index the most exclusive content of your website.
As one of the best WordPress XML sitemap plugins, it allows the web crawlers to extract the structure of your website more effectively and efficiently.
The plugin supports all type of pages, post, and custom post types along with custom URLs. It can be also added to your Google Webmaster Tools account.
Features spotlight of this plugin:
Add page, post, post category, post tag, custom taxonomies, and URLs to the sitemap
Exclude certain pages or post types from your sitemap file
Add a path to your sitemap file in robots.txt automatically
Add external sitemap files
Connect your Google Webmaster Tools account to automate the processes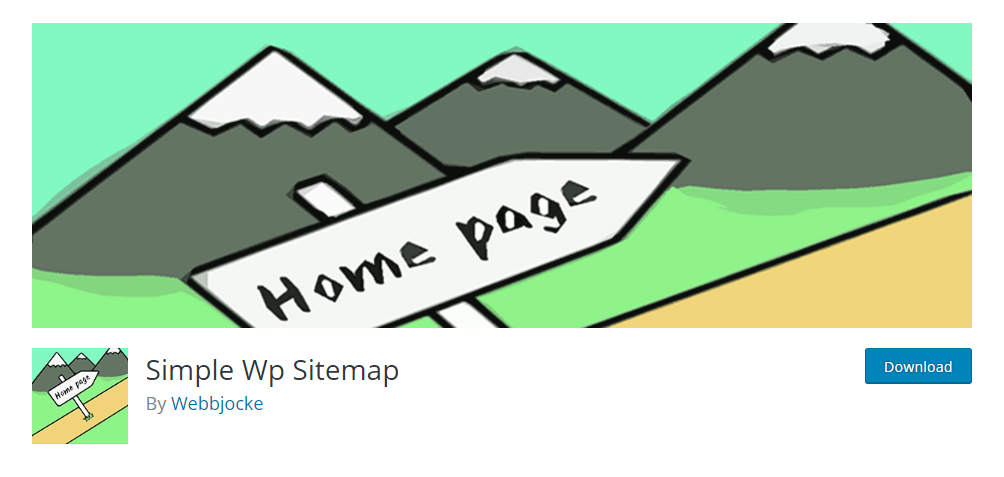 As the name implies, the simple WP sitemap is the simplest and powerful XML sitemap plugin that generates both an XML and an HTML sitemap to your site dynamically.
Easy to install plugin gets updated automatically every time the user visits the website. This WordPress XML sitemap plugin creates the sitemap dynamically which makes it much faster and solid.
Additionally, the sitemaps are also mobile-friendly and work well with caching plugin.
Feature spotlight of this XML sitemap plugin:
Dynamically generate an XML as well as an HTML sitemap
Super lightweight and hassle-free
Sitemaps are created dynamically instead of being stored in a file or folder
Wrapping up
We hope these best WordPress XML sitemap plugins will help you to improve the SEO of your website along with better indexing of your post, pages, and content. You can try each of them one by one and find the most suitable one.
You may also want to see our hand picked list of best testimonial plugins for WordPress site.