If you are running a website, then you should know how important it is to engage with your audience. One of the approaches you can take is to use forums on your site. Developing a forum from scratch can be a daunting task. But, not if you are using WordPress because of WordPress forum plugin.
Developing a community is one of the biggest challenges in the online world. However, you find out it is more simple than you expected after checking our list of best WordPress forum plugins.
Today, we will go through the five best WordPress forum plugins out there. Using the plugin will enable you to quickly set up the forum and utilize it to engage your audience.
The plugins that we are going to discuss are all top-notch. Let's get started.
Top WordPress forum plugins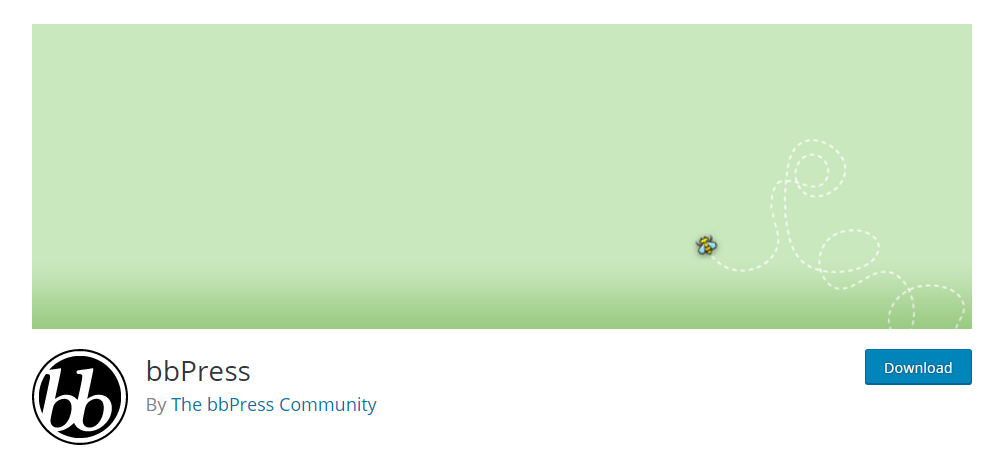 If you are looking for the best option for creating a forum in WordPress, then you can check out the bbPress WordPress forum plugin. It is a popular plugin with over 300K active installations. It also supports the latest WordPress version.
With bbPress, you can get started easily. The installation process is simple. All you need to do is activate the plugin from the plugins page. Once done, create a new forum by going to "Forums" and clicking on "Add New."
To access the forums, you need to go to the following link:
www.yourdomain.com/forums
So, what makes bbPress so unique? First of all, it is lightweight. This means it doesn't impact your site's loading time. It also comes with a friendly user interface. Moreover, you can also choose from simple designs.
It also supports 11 languages and comes with all the essential features that you would expect from a forum plugin.
Features:
Supports 11 languages
Lightweight
User-friendly interface
Simple design
Basic forum features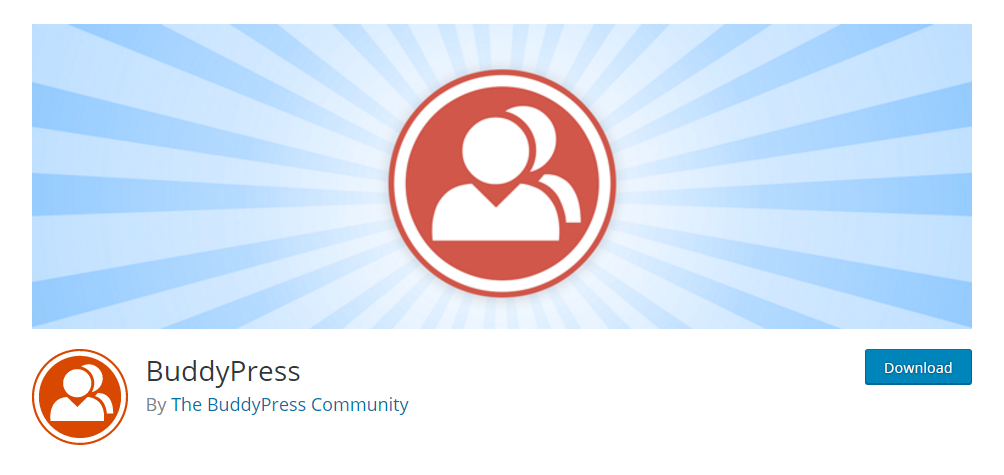 BuddyPress is a modern social network software that offers a plethora of features to choose from. This also means that you can create a fully-functional forum from it.
It is a community plugin with features that you would want while creating your forums. It comes with templates so that you can get started without much hassle. Moreover, you can also get Buddypress-specific themes that let you create a better website and forums.
So, why would you use BuddyPress?
BuddyPress offers unique capabilities and offers you a whole ecosystem with a plethora of features. It is the developer's friendly. This means that you can use it to customize your forums.
It also supports bbPress and Akismet, which means that you can narrow down your customization.
Features:
Offers all-round feature-set
Supports bbPress and Akismet
Supports discussions and events
Profile creation and management supported
Clean interface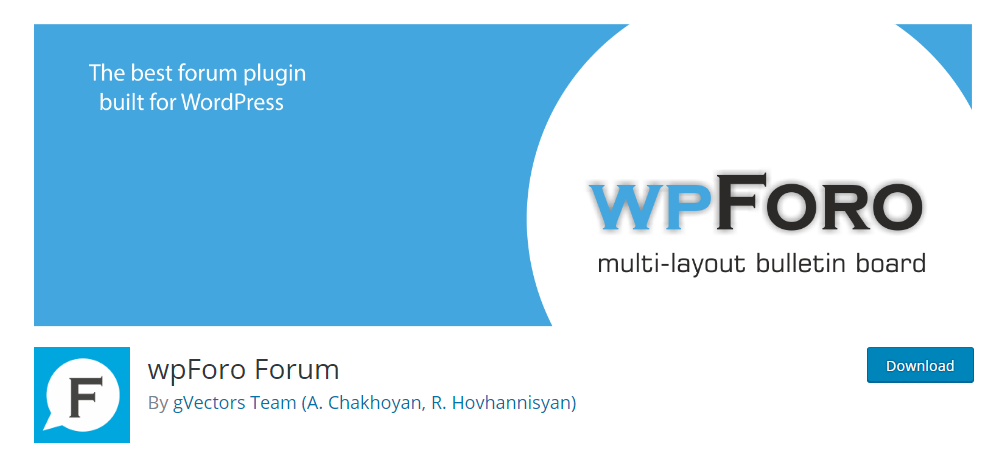 wpForo Forum is yet another excellent WordPress forum plugin. It is a complete forum plugin that lets you create your forum and customize it according to your requirements.
The light forum solution ensures that you can install it on your website without worrying about site speed. Installation is easy. All you need to do is an active plugin.
Once installed, you can manage forums in the dashboard. You get access to the forum menu, widgets, and colors from the dashboard itself.
The plugin also comes with GDPR compliance, which makes it an excellent plugin. In terms of layout, you get both extended and straightforward forum layout.
Also, you can integrate plugins such as profile builders or membership plugins, and more!
The translation aspect is also covered well with complete forum translation support. Last, but not least, it supports drag and drop functionality to manage forums.
Features:
Great choice for both small and large forums
Supports migration from other forums
Bulit-in SEO capabilities
Supports Akismet and Antispam integration
Forum member badges and rating
Drag and drop forum management support
And much more.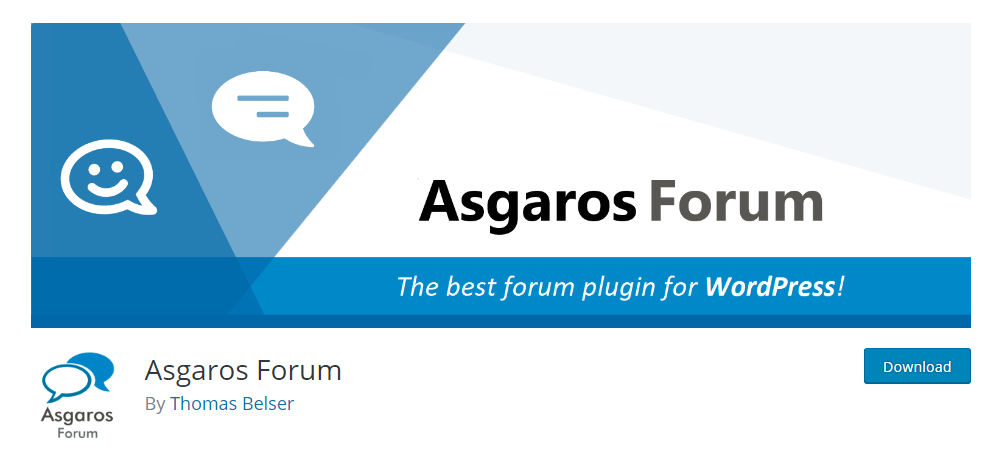 Asgaros forum is a comparatively new forum plugin. But that doesn't mean it lacks features. It is a comprehensive plugin that offers you to add forums to your website.
It is lightweight just like other WordPress forum plugin that we discussed here. So this means that your site won't get affected in terms of loading time. The setup is also straightforward, and the integration is also top-notch.
With Asgaros forum, you can do simple content management from the dashboard. It also offers members and profiles list so that you can manage them easily.
Furthermore, just like any other forum, it supports feeds, notifications, reactions, search, poll, widgets, and much more.
Additionally, you can also monetize your forums with the Ads management option. Lastly, it is SEO-friendly, and you can optimize your forums for Google.
Features:
SEO-friendly
Supports basic features including search, upload, reactions
Comes with a powerful editor for full customization
Supports responsive design
Supports guest postings
Ads management
Multisite compatible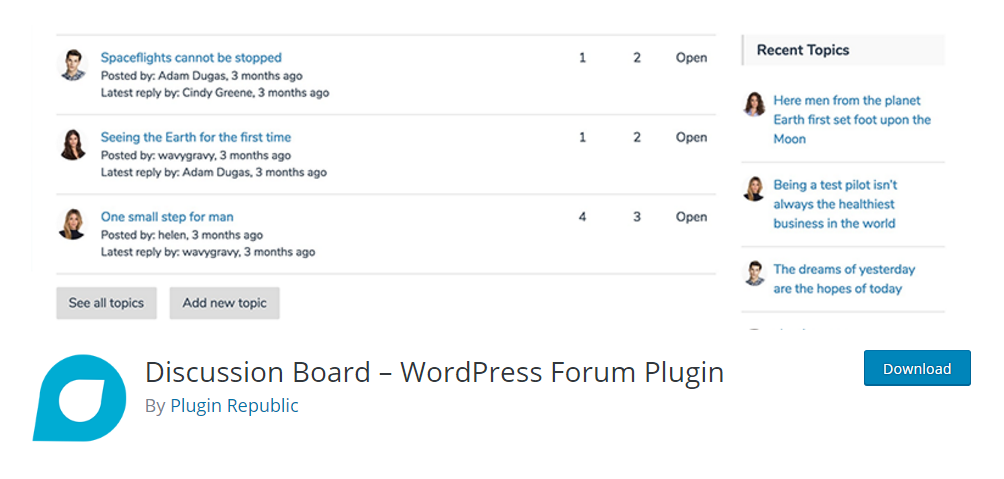 If you want a simple-to-install and use forum plugin, then you cannot go wrong with the Discussion Board. It lets you quickly install and enable forums on your site. With it enabled, users can register and log in using front-end forums.
They can then create new posts and submit topics. You can also moderate topics. To provide you with all the tools, it comes with user management. The user management provides you the ability to control the forum as you like.
User needs to register to get access to the forums. If you want better control, you may want to try out the Pro version where it lets you approve new registrations.
When it comes to spam, it has proper spam-reducing features. Also, it supports all themes and offers proper customization through the customizer. You can choose from three layouts. Lastly, it offers shortcodes support.
Feature:
Supports all themes
Can be used for a plethora of use-cases
Supports shortcodes
Offers spam reduction features
Wrapping up
This leads us to the end of our five best WordPress forum plugins. These plugins will let you create our next big forums. So, which plugin fits your requirement? Comment below and let us know.
I hope this article helped you find the perfect WordPress forum plugin for your site. You may also want to see our list of best security plugins for WordPress site.