If you are looking for a WordPess redirect plugin, you have come to the right place. In this article, we will exploring the best redirect plugins in WordPress plugin repository.
Why do you need a WordPress redirect plugin?
Choosing the right redirect plugin for WordPress is essential for any WordPress owner. But, why do you need a WordPress redirect plugin?
A redirect plugin lets you manage your links more effectively and ensure that you do not have any broken links on your website.
You will need a redirect plugin if you do the following:
Migrating your site
Changing things on your site
Redesigning your website
Changing the domain name
If you do any of the above, there are chances that links can get broken. To solve it, you need a WordPress redirect plugin.
The redirection process redirects the old URL to the new one, ensuring proper user experience. If your site has an HTTP 404 error, in that case, you can redirect to either a relevant page, search feature, or the homepage of your site.
In any case, you still need a redirect plugin. Let's get started with the plugins below.
Top 6 WordPress redirect plugins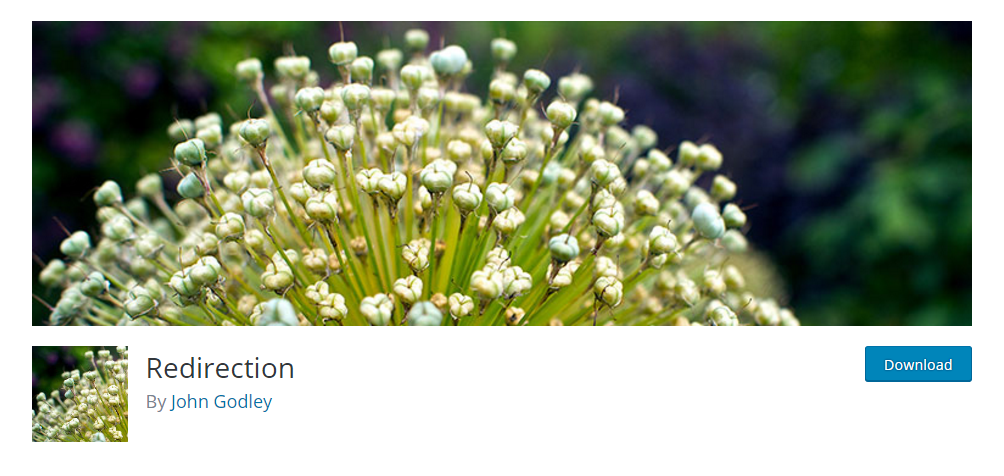 With over 1+ million installations, Redirection plugin is a popular WordPress redirection plugin. The plugin lets you handle your 301 and 404 errors easily and ensure that your site functions as intended.
Also, the redirection is done minimally so that no impact is made on the site when it comes to loading time or SEO.
The plugin is available for free. It also comes with a redirect manager that lets you manage your redirects efficiently. Plus, it does complete logging and ensures that you can view the information at a later time.
Additionally, it offers geographic IP based information. To help you to solve 404 errors, it tracks then and informs you to make better decisions.
Key features worth mentioning:
Login status redirect
Browser redirect
WordPress capability redirect
HTTP headers redirect
IP address redirect
Page type redirect
Import and export
And much more.

If you are looking for a 301 redirect, then this plugin is for you. It supports to create only 301 redirects, and you can use it to set up redirects.
The plugin is straightforward, and all it does is redirect. It also ensures that the per-page rank is transferred to the newly linked page.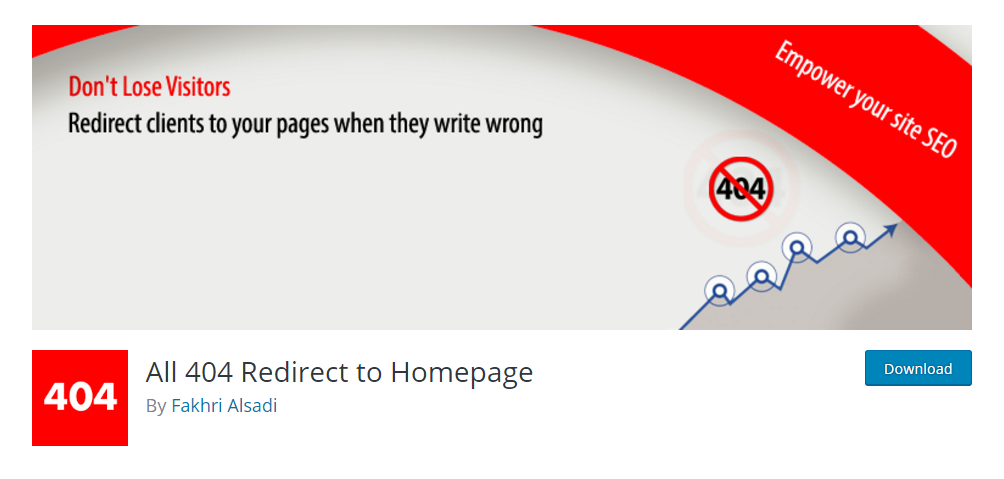 404 pages can be very harmful to your website's SEO. That's why you need to take extra care of it. To manage it effectively, you need a plugin that handles 404 redirects exclusively.
Meet All 404 Redirect to Homepage. It is a free-to-use plugin with over 200K active installations. With it, you can activate all 404 pages to the homepage — solving the 404 HTTP error. You can also redirect the 404 pages to any other customized page for your liking. The changes need to be made at the control panel.
Once installed, you need to go to the plugin control panel and set 404 redirection status to enabled. You can set the redirect page to the homepage or any other pages on your site. For example, you can set it to a custom 404 page with a search bar in it.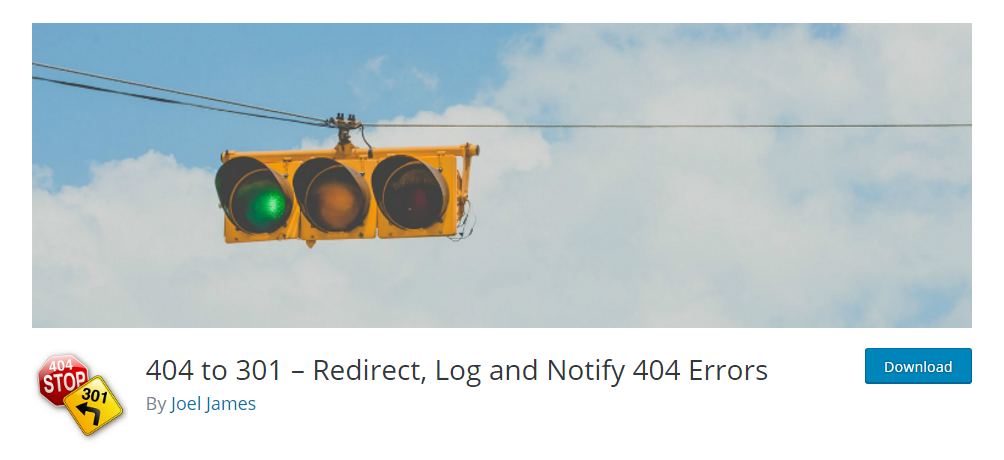 404 to 301 plugin is a feature-rich plugin that lets you manage your website redirects the best way.
The plugin makes handling 404 errors easy. However, unlike other plugins, 404 to 301 plugin is not entirely free. The basic plugin is free-to-use, but some features are locked behind add-ons. For example, they recently released their log manager add-on. You need to pay to use it.
Key features worth mentioning:
Redirect global 404 pages to custom link or home page
Set custom path
Translation ready
Exclude paths from errors
Developer friendly
Follows the WordPress coding standard.
Improve SEO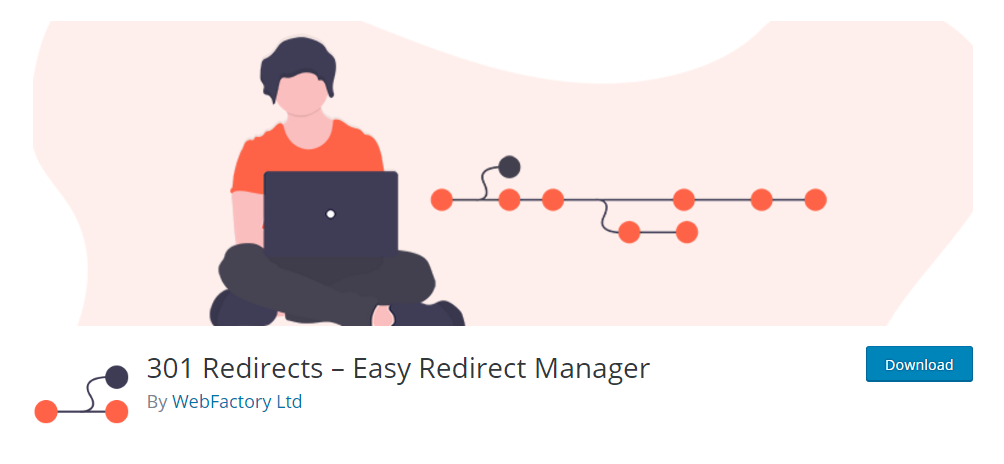 If you want to improve your site SEO, you need to handle redirects. 301 Redirects by WebFactory lets you control all your website's 301 and 302 redirects. It comes with a user-friendly interface and offers all the key features you will need to manage redirects.
The plugin is suitable for both old and new sites. It also lets you reorganize your WordPress content. To access its control panel, you need to find the 301 Redirects GUI in the WP Admin Dashboard.
Key features worth mentioning:
Supports all posts, pages, archives and more
Supports custom destination URL
Super-fast redirection
Support import/export
Shows redirect stats
The plugin is free-to-use with no paid alternatives.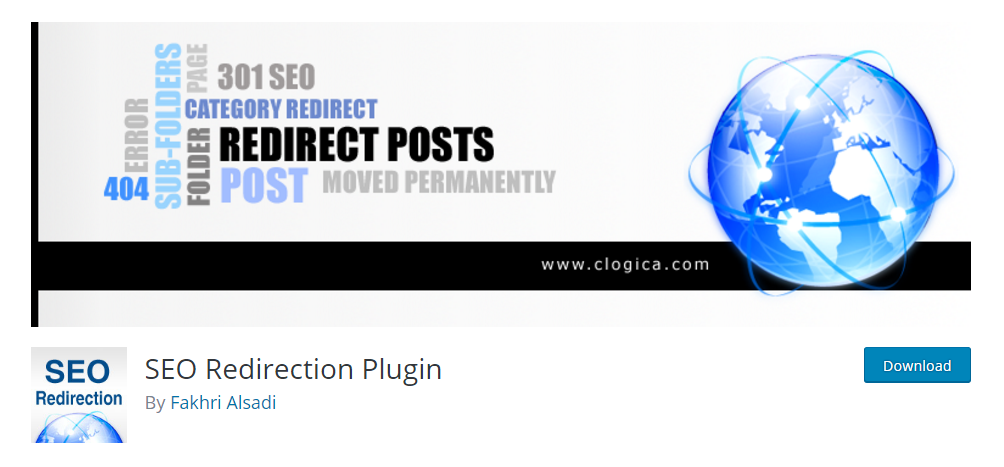 SEO Redirection Plugin is yet another WordPress redirect plugin. It is a relatively new plugin with an active installation of 40,000. Just like other redirect plugins, it also lets you manage 301 redirects.
The plugin is feature-rich and supports a wide range of redirections. It also supports wild card redirection, enabling you to redirect a large number of posts.
Key features worth mentioning:
301, 302 and 307 redirections can be added manually
Automate 301 redirection
Supports wild card redirection
Full logs of URLs redirected
Friendly GUIs
WPML support
Import/export feature
Advanced control panel
The plugin is also a GDPR compliant plugin. This means if your site operates in Europe, you should be able to customize IP information gathering. It also supports importing features from the Redirection plugin as well.
Conclusion
This leads us to the end of our six best WordPress redirect plugin. There is no doubt, you need a proper redirection plugin to help you solve the glaring 404 issues.
Also, managing a big site with a lot of 404 can be a daunting task. In any case, you can use 404 to homepage plugin or simply use redirect manager plugins that let you manage all issues related to redirection.
So, what do you think about redirection plugins? Are you going to use them on your WordPress website? Comment below and let us know.
We hope this article helped you choose the perfect WordPress redirect plugin. You may also want to see our list of best social media feed plugins.