From the posts you publish to the pages you create, every element on your WordPress website is stored in a MySQL database. As such, it is super important that you properly clean, manage, and optimize your database for uncompromised performance. In this article, we will go through an expert picks of best WordPress database plugin.
Generally, to manually work with your database does require time and technical know-how. However, if you are only looking to focus on extending your business with your WordPress website, then you can simply install a WordPress database plugin to help you out. They can make managing your database as simple as clicking a button.
So with that being said, here are the seven best free WordPress database plugins:
Top 7 WordPress plugins for database cleanup and optimization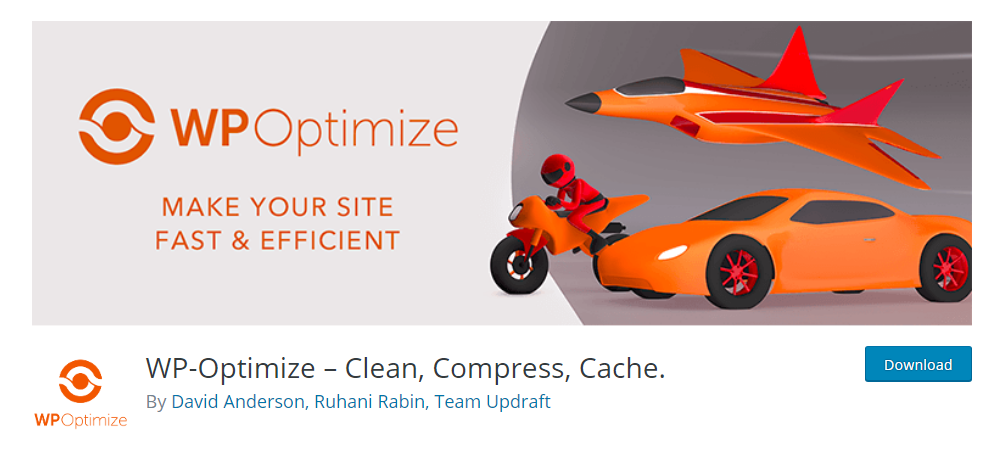 WP-Optimize is one of the most popular WordPress optimization plugins with tons of features including the option to clean your database and remove unwanted files and entries.
It can also help you compress your images and cache your files to ensure optimized performance.
Some of its notable functionalities include the option to de-fragment MySQL tables, the option to schedule automatic cleanups, display stats on the database including where you can save space, and much more.
Key features worth mentioning:
Removes all unnecessary comments, pingbacks, trackbacks, and expired data.
One-click de-fragmentation of MySQL tables.
Complete control over what optimization you wish to carry out.
Automate weekly (or scheduled) cleanups.
Shows database stats and potential savings.
Helps compress images and create website cache.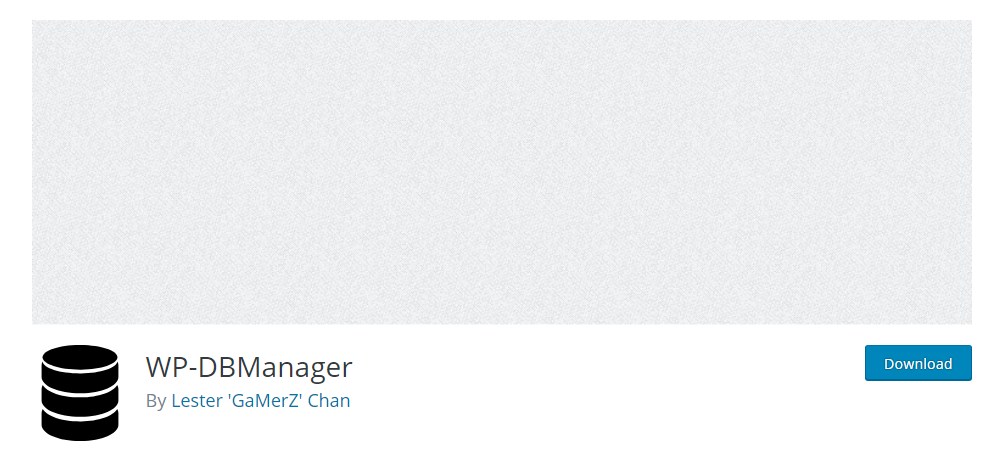 WP-DBManager is an all-in-one tool giving you complete control over your WordPress database. With the plugin installed, you get access to dedicated options to repair your database, create a database backup, empty selected tables, run selected queries, and much more.
You can also use the plugin to automate scheduled database backups as well as weekly (or otherwise) database optimization and repair. And best of all, mostly all these options are super intuitive and easy to use, even if you are a beginner.
Key features worth mentioning:
Can help you clean, repair, and optimize the database.
Option to take database backups and restore them.
Automatically creates a dedicated folder to locally store database-backups.
Option to schedule automatic database backups.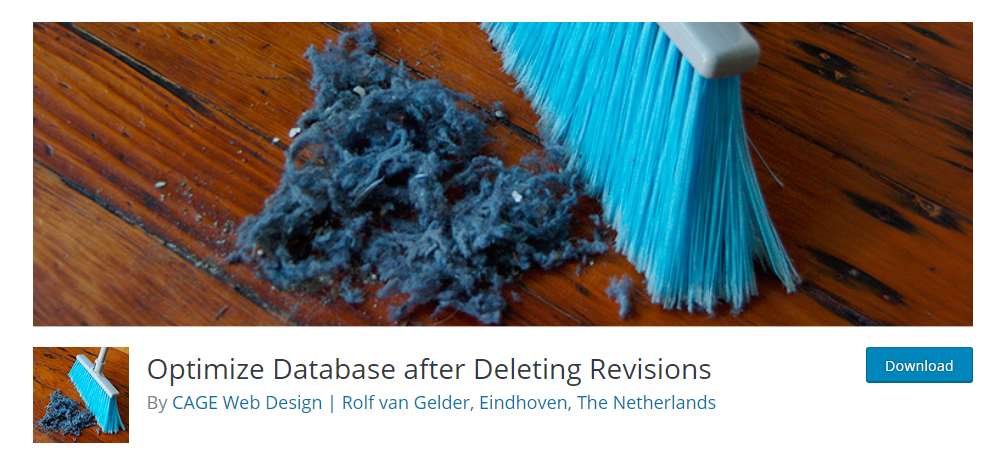 Here we have a WordPress database plugin that offers a one-click database optimization solution. As you can guess by the name, Optimize Database After Deleting Revisions plugin will help you remove revisions of your posts, pages, or custom post type from your database and optimize it for better performance.
However, that isn't all you can do with the plugin. In fact, it also gives you options that you can use to remove other unnecessary files and elements from your database including spammed content, unused tags, pingbacks & trackbacks, and much more.
Key features worth mentioning:
One click database optimization solution.
Optionally can clean spammed comments, unused tags, OEMBED cache, pingbacks & trackbacks, orphaned post meta items, and so on.
Can help you clean/delete the revision of posts, pages, and custom post types.
Option to automate database optimization on a preset schedule.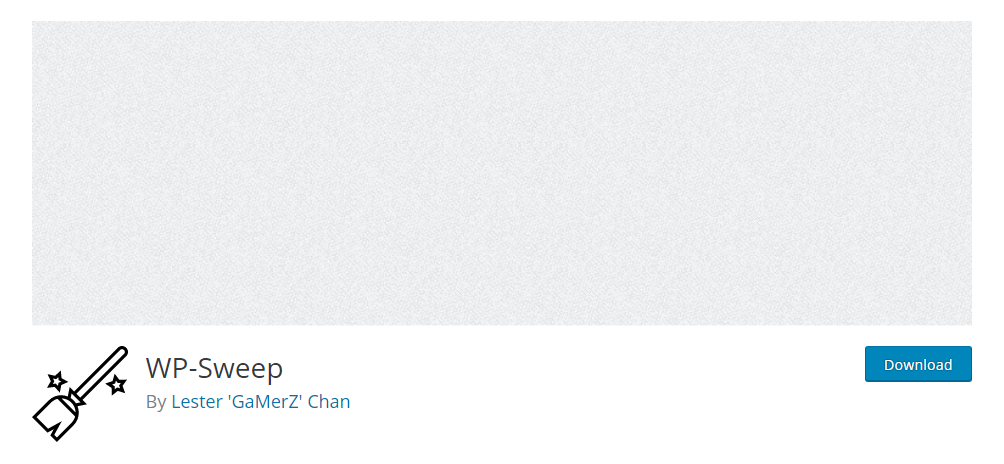 WP-Sweep is one of the best and effective WordPress database plugins that can help remove revisions, clean auto drafts, and delete comments, stored in the MySQL database.
The best part about the plugin is that it uses the default WordPress functions to delete the entries instead of using the MySQL delete queries. Furthermore, the plugin supports "sweeping" through your files one category at a time, or all at once, whichever is convenient.
Key features worth mentioning:
Can help you delete duplicate files, unused items, auto drafts, deleted comments, and so on.
Uses the default WordPress delete functions to clean the junk files.
Option to delete/sweep all files at once or one category at a time.
Works with WP-CLI Commands.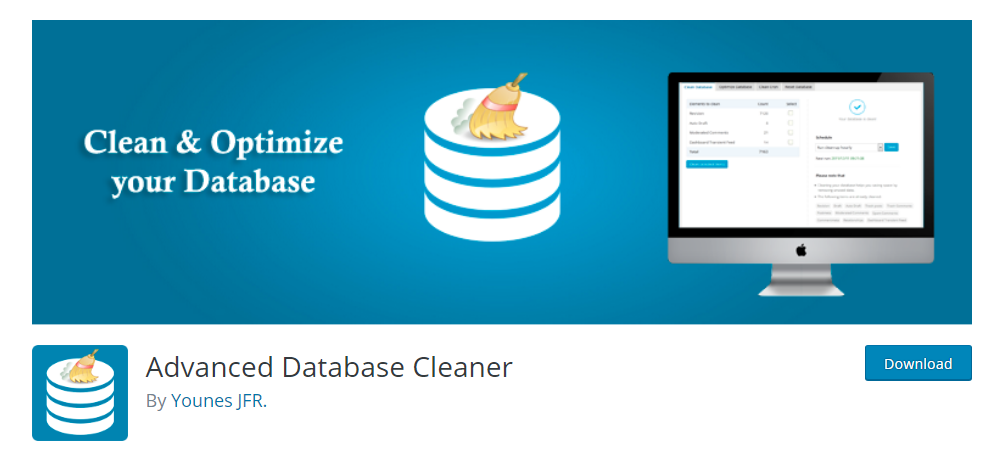 Advanced Database Cleaner will scan and delete unused and unnecessary files from your WordPress database. You also get a dedicated interface that shows all the junk files before they are deleted, allowing you to unselect files that you see as necessary.
The WordPress database plugin can also help optimize your database tables and even repair corrupted files. You can set up a schedule such that the plugin will perform automatic database cleanups so you can focus on your work.
Key features worth mentioning:
Detects and deletes old revisions, auto drafts, deleted comments, pingbacks & trackbacks, and so on.
Option to unselect files before they are deleted by the plugin.
Set up scheduled automatic cleanups.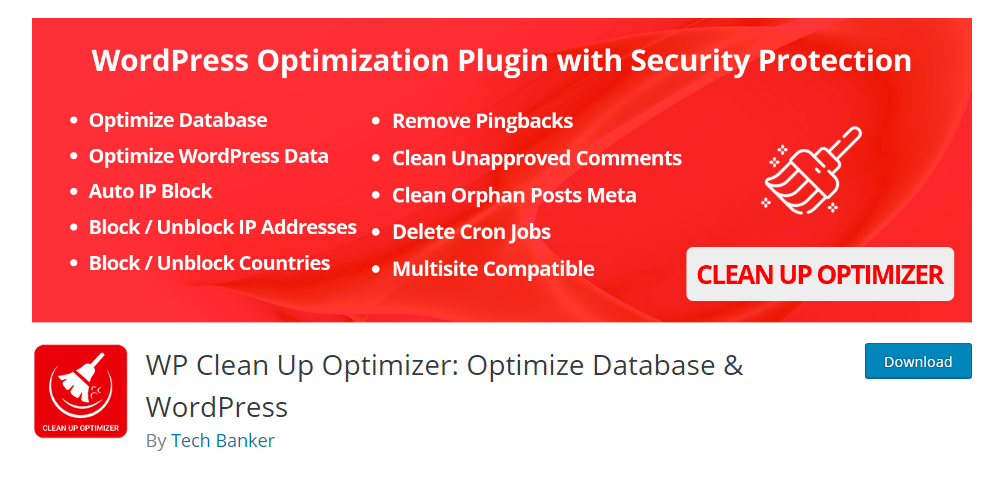 WP Clean Up Optimizer WordPress database plugin can help you clean up and optimize your database to ensure faster performance. It can help you optimize WordPress data, auto block IPs, remove pingbacks & trackbacks, delete unapproved comments & orphaned post metadata, and so on.
The plugin also comes with a premium version boasting many more advanced features and functionality.
Key features worth mentioning:
Can help you optimize your database and clean up unwanted files and entries from your database.
Option to create an automatic schedule to clean up and optimize the database.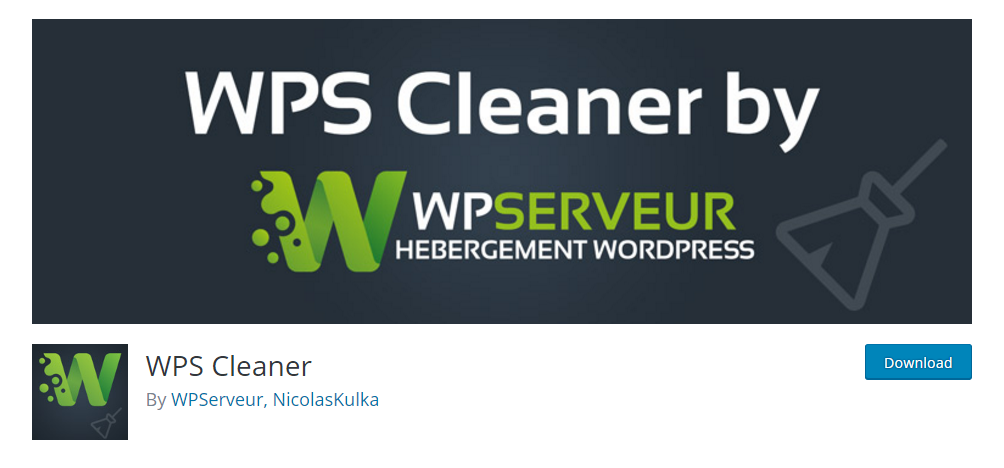 WPS Cleaner, WordPress database cleaner, is a plain and simple plugin that will help rid unwanted files and entries. It gives you the option to either clean your database one file at a time or much more quickly using a one-click cleaning option.
It is pretty comprehensive in its options and can help clean up your posts, comments, terms, options, extensions, themes, media, files, and much more. In fact, each one of these elements comes with its own tab and cleaning options for extra control.
Key features worth mentioning:
Helps you clean up posts, comments, users, options, terms, media, themes, extensions, and files.
Dedicated tabs for each element for granular control.
Option to clean entries one at a time, or all at once.
Conclusion
So these were our picks for the best WordPress database plugins. We hope you found the read to be useful and that it helped you in properly managing and optimizing your database.
As you can see, we have included a whole variety of different plugins that can help you clean your database, remove duplicate entries, delete junk files, and much more. This will easily help free up your database and ensure optimized performance for your WordPress website.
You may also want to see our handpicked list of best lazy load WordPress plugins.