If you are running a large website with multiple kinds of users, such as authors, editors, subscribers, and more, you definitely need a user role plugin to manage user roles and their capabilities. This is because WordPress doesn't come with many choices for user management by default.
In this article, we will go through the 5 best WordPress user role plugins to extend user roles and capabilities.
Why do you need a user role plugin in WordPress site?
WordPress is a great platform to build a website without having much programming background. It allows you to create all sort of website with easy to install plugins.
Several popular business and news websites are built on WordPress and improving their conversion rate at a greater extent.
Managing user roles is important to the security of your site, as it can help you allow or disallow which tasks a user can act on.
However, WordPress has no capabilities to allow you to have complete control over user roles as per your needs. You can't customize and set the rules for these users as per your desire.
Fortunately, WordPress itself provides some plugins that you can use on your website to customize these user roles or add new ones to your website to customize the user role.
These plugins are usually called WordPress user role plugins. There are hundreds of them on WordPress but here we have listed 5 best WordPress user role plugins for your WordPress website.
Top WordPress user role plugins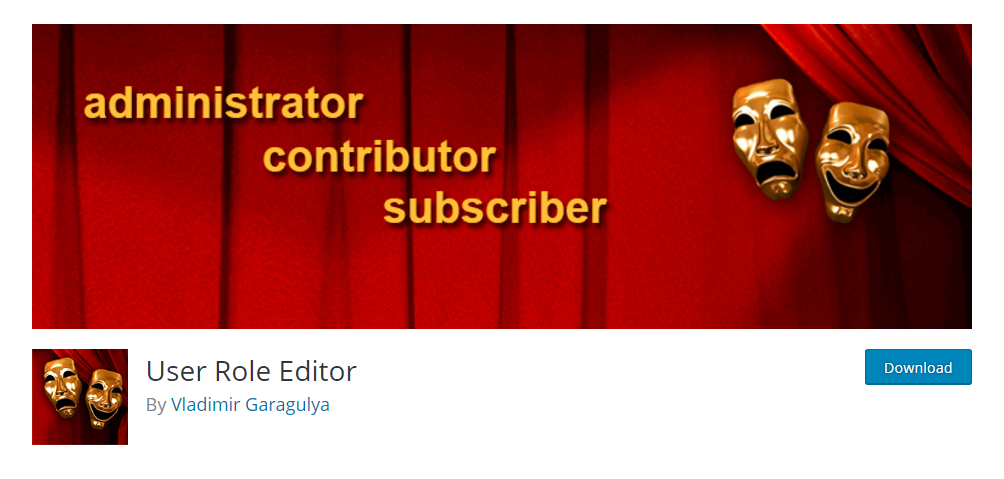 The first in our list is 'User Role Editor'. It is one of the simple yet most powerful plugins that allows you to customize and expand the power of existing user role. You can even add new user roles and customize its capabilities according to your needs, from scratch off as a copy of another existing role.
In addition, the highly intuitive user interface allows you to manage all your user's role. You can even assign multiple roles to a single user and unnecessary self-made role can be deleted if there are no users whom such role is assigned.
Here are some of the key features of the User Role Editor:
Create, manage, customize and delete user role as per your wish
Block selected admin menu items for role
Export/Import module
Manage user access to editing posts/pages/custom post type using posts/pages, authors, taxonomies ID list
Block selected meta boxes (dashboard, posts, pages, custom post types) for role
Add new capabilities and remove unnecessary capabilities
Multisite support is provided
The pro version of this plugin is also available which doesn't contain ads and comes with premium support.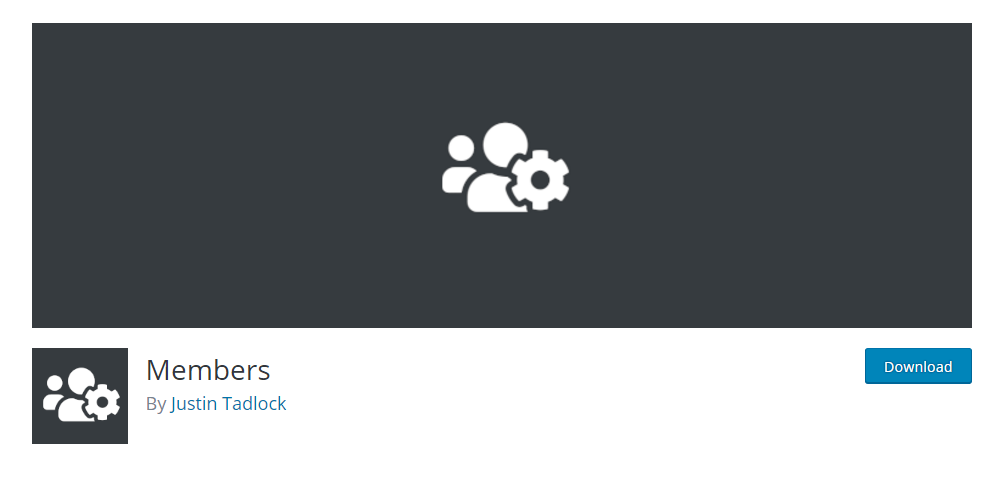 Members is one of the most popular WordPress user role plugins which give you control over the permissions on your site by providing you with a User Interface for the user role and capabilities of WordPress. It is one of the best user role plugins that make WordPress more powerful CMS for all sort of websites.
Members provides you the capability to edit a role, create and delete roles and to decide the capabilities of these roles.
Key features of the plugin contains:
The ability to hand out multiple user roles and explicitly deny capabilities
Cloning capacity and content permissions
Support for shortcodes, widgets, plugin integration, and more
Multiple user roles: give one, two, or even more roles to any user
Content permissions
With 100K+ active downloads 'Members' has won the hearts of WordPress site owners and become of the best WordPress user role plugin.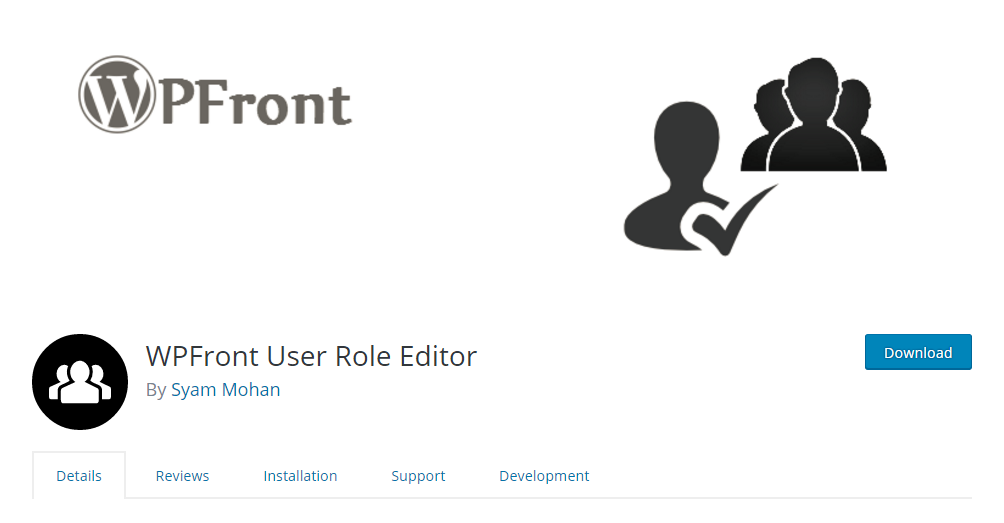 This feature-rich WordPress user role plugin is the third in our list. WPFront User Role Editor allows you to create, manage, assign, customize and delete the user roles within a few clicks with this plugin.
The free version of the plugin also allows you to migrate users to other sites. Some of the things you can do with this plugin are cloning the existing roles, changing the default user role, restoring roles as well as assigning multiple roles to users.
Here are some of the key features of WPFront User Role Editor:
Create, edit, manage and remove user roles
Clone existing roles
Change and assign multiple roles
Migrate users
Navigation menu permissions basic
Widget permissions and login redirect basic
Some of the premium features of this plugins can take the power of it to another level when it comes to user roles. Admin menu editor, user-level permission, custom post type permission, content restriction, import and export, and multi-support are some of the features that premium version includes.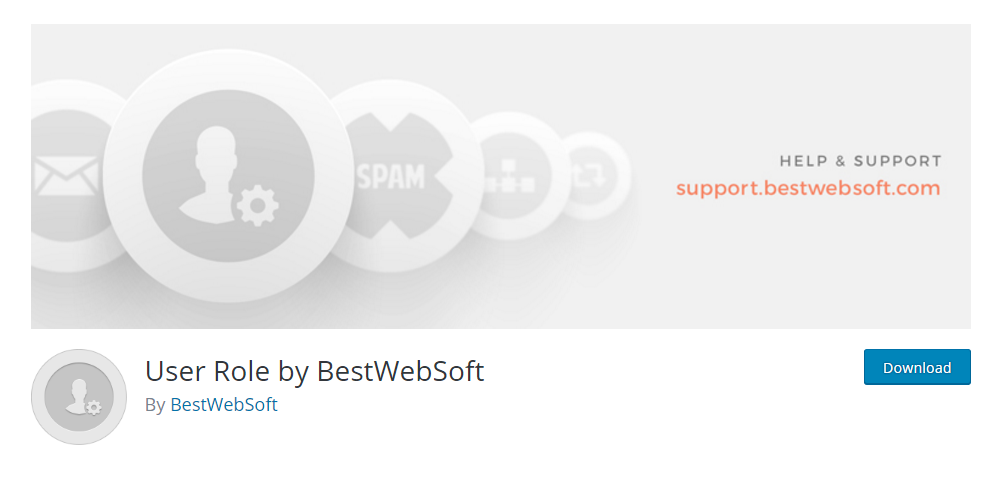 This is another one of the best WordPress user role plugins which are growing for its user role editing capabilities. User Role allows you to create and manage roles and capabilities.
Furthermore, you can even edit and clone existing roles and capabilities and quickly control what users can and cannot do on your website.
Some key features of the User Role:
Create, edit, manage and clone role capabilities
Change role name, copy permissions from another role, and other great features
Copy capabilities from another role
Multilingual and RTL ready
Incredibly simple settings for fast setup without modifying code
If you want to extend the features of this plugin you can even opt for a premium version of it. The premium version comes with
Unlimited custom user roles
Enable/disable access to certain plugins and dashboard menu items
Configure all subsites on the network
Rock Solid customer support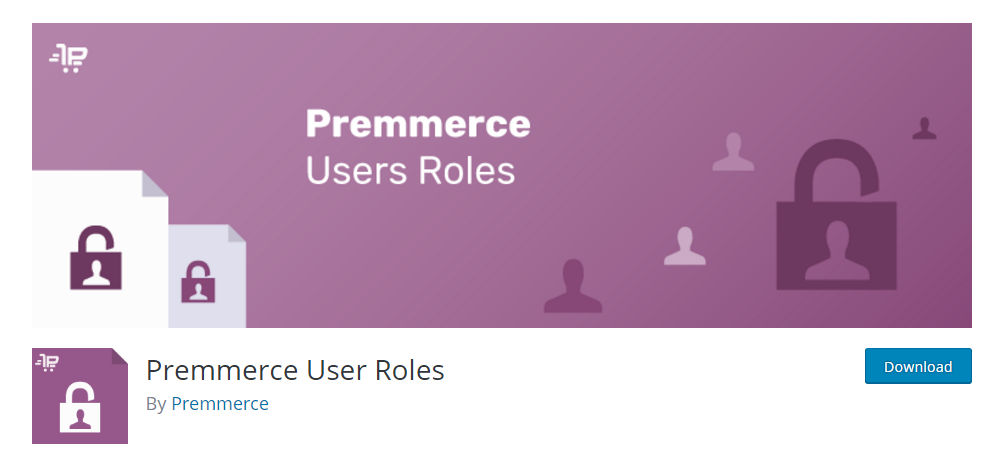 Premmerce User Roles is the fifth in our list. It is one of the simplest yet feature-rich plugins that developed for creating user roles from the WordPress admin area and assigning the arbitrary access rights to them.
If you have a WooCommerce store and want the capability to hide products from user roles, then this plugin will be the best choice for you.
Premmerce use roles are also compatible with WooCommerce plugins and WordPress websites. Here are some of the key features of this plugin:
Adding user roles with the features needed
Viewing the features of the standard WordPress roles
Create, manage and deleting the created user roles
Editing the created user roles
Granting the arbitrary access rights to the user roles
Inheriting the features of the existing roles
Additionally, this user role WordPress plugin has multiple user roles option and global visibility settings for all users. Premium version of the plugin is also available which is compatible with WordPress theme and WooCommerce plugin.
Final thoughts
These WordPress user role plugins are great to help you customize or extend the user roles offered as default by WordPress. Make sure you try them all and stick to the one that suits your requirements the most.
I hope this article helped you find the perfect WordPress user role plugin. You may also want to see our list of best WordPress forum plugins.