Business directory websites are popular. This is where you come in. As a webmaster, you can create a business directory website using WordPress. To do so, you need to use a business directory plugin. These business directory plugins let you completely manage your site in the way you want.
In this article, we will be focusing on the 5 best WordPress business directory.
Before we start, let's list the questions that you should ask before choosing a business directory plugin.
Does the plugin have proper features to add a listing and update old ones?
Does it has proper reviewing or rating system
Can it offer the user a proper way to share merchant information?
Can you ask users for listing charges?
Is there proper media support?
Can users use bookmarking?
Can users submit new listing through frontend?
Does it offer customizability?
Not all plugins will have all the features, and that's you need to define your requirements before you decide to choose one.
Top 5 WordPress business directory plugins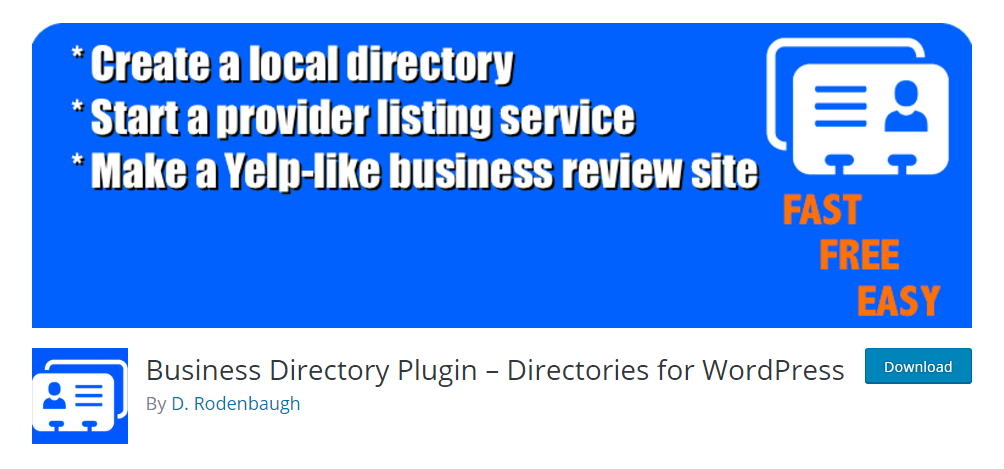 Directories for WordPress is a popular business directory plugin. With over 20,000+ active installations, it is a popular plugin in the WordPress community. Apart from the popularity, it is also versatile, easy to use, and offers good support. The plugin lets you improve revenue by ensuring customer retention.
Key features worth mentioning:
Form fields can be fully customizable
Drag and drop image uploads
Easy image resizing
Payments supported using Authorize.net
Free plans supported
CSV import and export
Widgets included: Latest, Random and Featured
The directory can be re-skinned
Responsive design support
Free and paid listing supported
Apart from the free plugin, it also comes with additional premium addons, including business location display, rating system, sticky listing, advanced payment methods, and much more.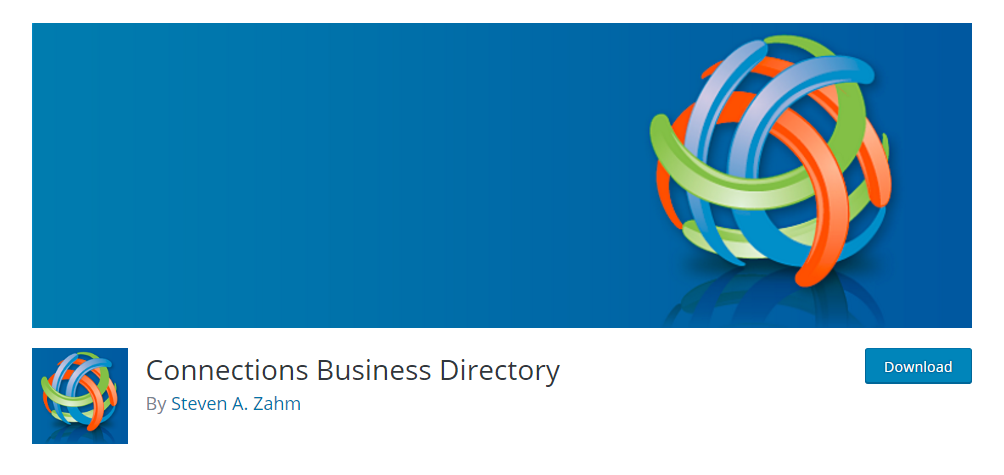 Connections business directory is a versatile business directory plugin. With it, you can run a business directory or simply use it to manage staff or create a simple address book. It is highly configurable and offers tons of features.
Key features worth mentioning:
Supports major themes and plugins
Supports Gutenberg Editor blocks, including upcoming list block, team block, and directory block.
Proper dashboard with info that you need
Multiple entry types supported, including family, individual, or organization.
Proper authorization
Repeatable features supported
Nested category support
Completely responsive
CSV export and import
Role capability support
It comes with a customizer that lets you select basic templates. You can also choose premium paid templates. It also comes with both free and paid extensions.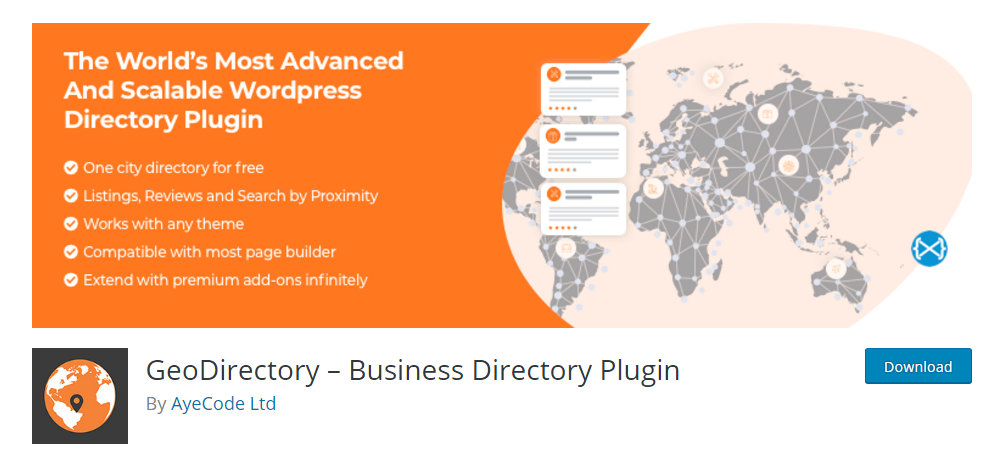 GeoDirectory enables you to create a global directory that is lightning fast. It comes equipped with tons of features, including support for Gutenberg and page builders, including Beaver Builder, Elementor, and others.
The key selling point of GeoDirectory is its ability to scale and incorporate global traffic. It is optimized to do fast database querying and also flexible, efficient, and lightweight, ensuring the best possible experience. It is also developer-friendly and offers filters and actions hooks for custom theme development around GeoDirectory.
Key features worth mentioning:
Highly scalable
Universal — can be used with any plugin and theme
It is flexible as it offers good customizability
It is lightweight and efficient
Developer friendly as it offers hooks
40+ shortcodes/blocks and widgets
Single location local directory supported
Flexible Google Maps widget
User reviews with built-in forms
100% WPML compatible
CSV import and export
Proper badge system
It comes with tons of premium addons that let you expand the plugin features.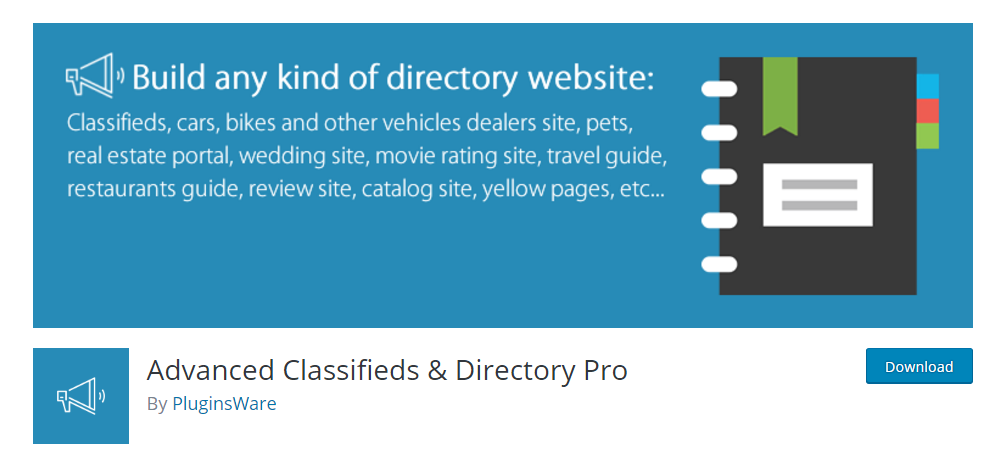 With ACADP, you can create a high-quality directory plugin. It lets you create any directory site type.
The plugin lets you create unlimited category levels and categories. You can also use unlimited custom fields. The ACADP plugin empowers you by giving you the flexibility to create directories as you like. It comes with five filed type formats, including text area, radio, select list, checkbox, and input box.
Key features worth mentioning:
Unlimited categories and category levels
Unlimited custom fields
Supports proper locations and regions
Set unlimited locations
Offers Google maps integration
Customizable layout
Proper backend management
Video and images addition supported
Advanced search widget
Offers proper revenue option as you can create a featured listing and fee plans
Payment plugins supported
Just like other plugins, it also comes with premium addons that let you explore more features.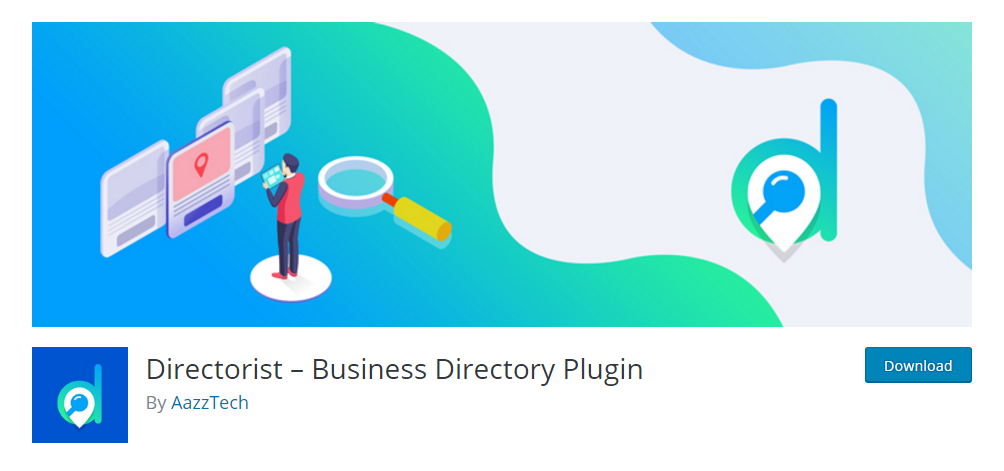 Directorist is a free-to-use business directory plugin. It offers tons of features, including basic monetization, email notifications, listing expiration, 100% responsive design, unlimited custom fields, and so on.
The plugin is easy-to-use. You can use it without knowing how to code. It is also clean and offers good search options. With Directorist, you can do proper monetization, including featured listing, paid listing, and claim listings. The plugin is also customizable as you can enable and disable hundreds of options.
Key features worth mentioning:
100% responsive design
Unlimited custom fields
Easy to use
Listing expiration
Customizable options
Uses best coding practice and Object-Oriented PHP for best optimization
Loads faster
Developer friendly and extendable
Google Map supported
Listing rating and reviews
The plugin comes with a dedicated free premium theme that is 100% compatible. They offer it to ensure proper theme support.
Conclusion
This leads us to the end of our top 5 WordPress business directory plugins. We covered the best plugins out there and now it is up to you to choose. So, which plugin are you going to choose? Comment below and let us know.
We hope this article helped you choose the perfect business directory plugin. You may aslow want to see our handpicked list of best free countdown timer plugin for WordPress.