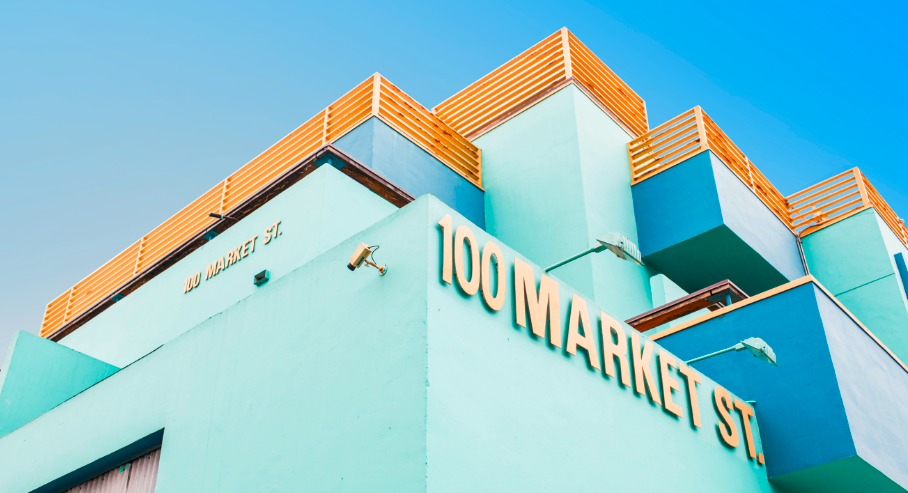 If you are running a supermarket, web hosting is similar to your store in which you can put your product on shelves. And a domain name is similar to your address, let the customers effortlessly to find your store. Thus, to register a domain name is the essential step for running a website.
A good domain name could describe exactly your product or service and your audience remember it easily. It helps to get more traffic and exposure. So a domain name is key to your website.
The well-known domain name registers include GoDaddy, Namecheap, Name.com. In this article, I walk you through step by step the instruction on how to register a domain name.
Register a domain name on GoDaddy

After searching your domain name, if your domain name is available, please click Countinue to Cart button.

On the next page, click on the option depending on your needs and scroll down to the bottom.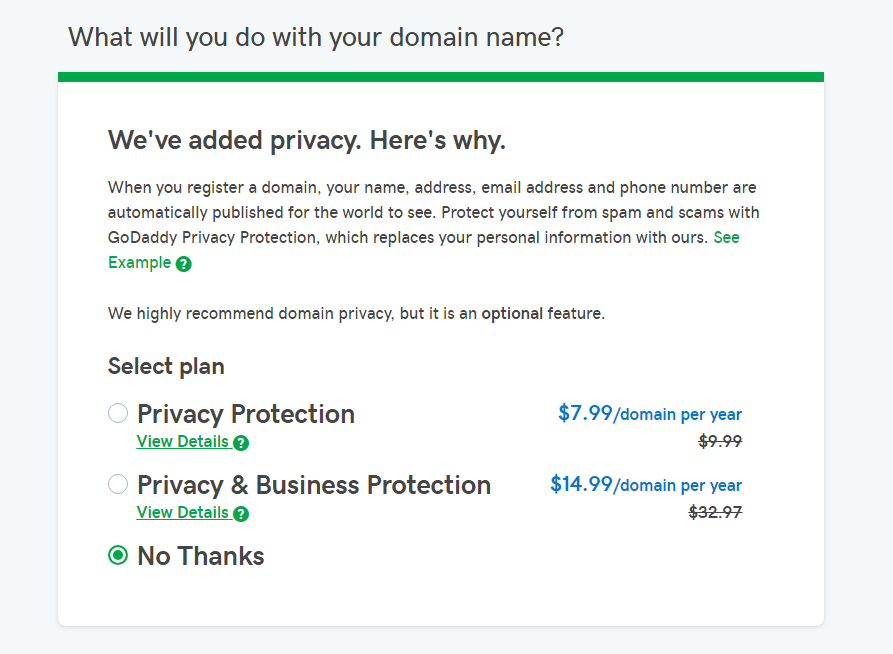 If you create an email address, display the drop-down list, choose the preferable option and click Continue with these options button.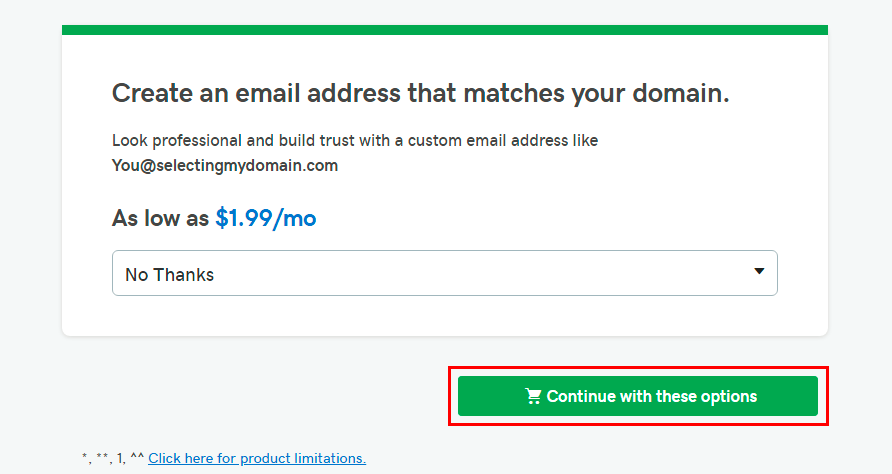 Next, you will see your domain name information on the next page and you log in and check out.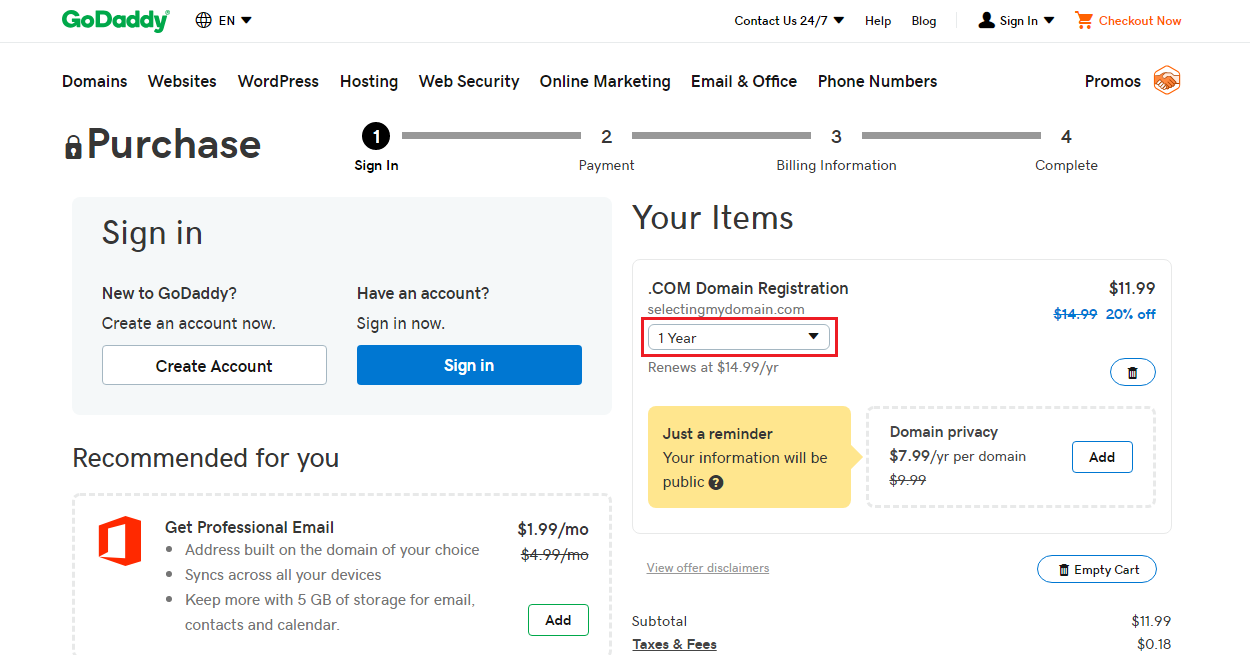 In regard of the term length for registering your domain name, if you select the longer term, you will save more money.
So I recommend to choose two years so that you don't worry about the renewal of your domain at the following year.
Conclusion
If you don't have a website yet, this guide is the good place to get started, becuase the first step for creating a website is to register a domain name for your website.
With the help of this tutorial, you can register your perfect domain easily and quickly.
After renting a domain name for your site, the next step is to purchase a server to host your website. You may also be interested in our guide on how to deploy a VPS on Vultr.