When does a broken link occur? In general, the broken link occurs as the destination page is moved, deleted or its URL is changed. Meanwhile, the destination page is replaced by 404 error page. It creates bad user experience and negatively impacts website SEO. Therefore, you need to make sure that the broken links don't exist in your website. In this article, I show you how to fix broken links in WordPress.
How to check and fix broken links in WordPress
First thing you need to do is install and activate Broken Link Checker plugin. For more details, please see our step by step guide on how to install WordPress plugin.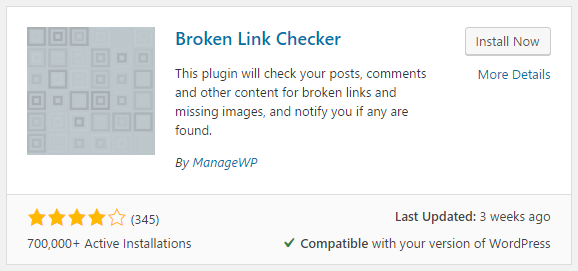 Upon activation, go to WordPress dashboard > Settings > Link checker.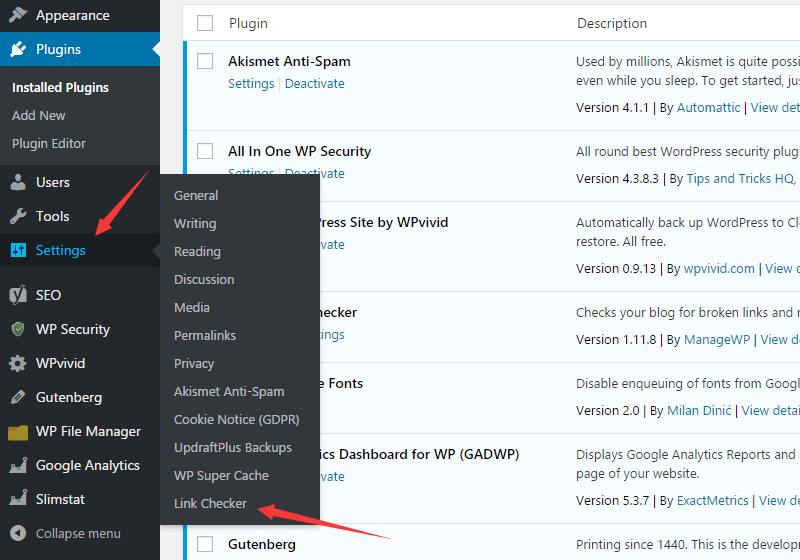 After clicking on Link Checker, you will see the settings page of Broken link checker.
Once you activated the plugin, it will automatically check all links on your website and display the result. This may take a little time depending on your website content.
Next, we need to configure the general settings of the plugin.
Status: the plugin displays that how many broken links exsit in your site.
The frequency for checking links
E-mail notification: if the plugin detectes new broken links, it can send email to notify you. If you leave the box of email address empty, it will send emails to admin email address.
Depending on your needs, you can check or uncheck Link tweaks, Suggestion, and Warnings options.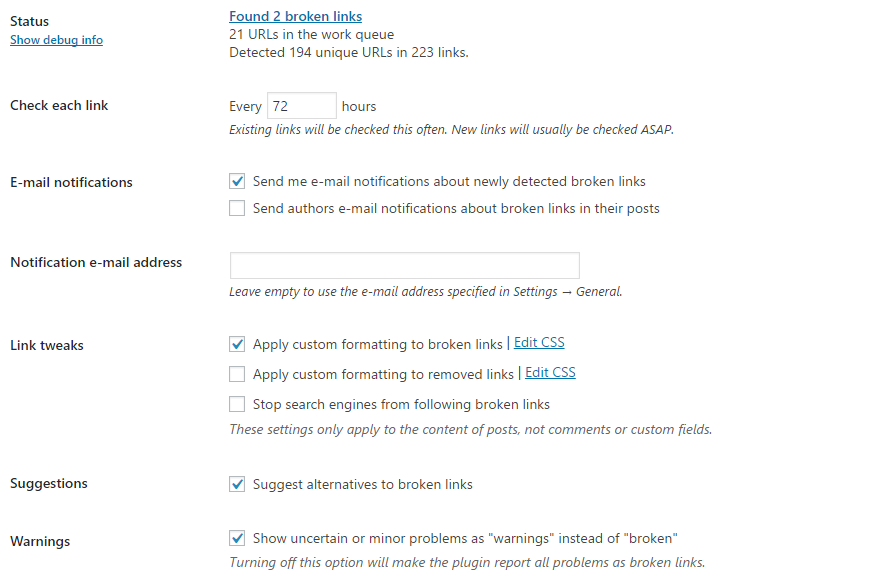 At last, don't forget to click Save Changes button to make the configuration effective.
After that, click the hyperlink text of the number of broken links for status on this page or go to Tools > Broken Links. Then, you will see the broken links list.

You can directly edit the broken links on this page or edit them on the posts they belong to. Alternatively, you can unlink these broken links, mark as Not broken, or dismiss them and never report again.
Final Words
It is not necessary to check broken links every day or week. So, once you fixed the broken links, you can deactivate and uninstall Broken link checker plugin. In addition to that, to frequently check broken links will slow down your website.
I recommend you to check broken links once every six months becuase you need to realize that some of the external links in your posts may not exist any more.
I hope this article helped you learn how to fix broken links in WordPress. You may also want to see our guide on how to change the number of posts displayed on WordPress blog page.