Are you confused about which donation plugin to choose for your WordPress site? If you do, then do not worry as we are going to list the six best donation WordPress plugins in this article.
Donation plugin enables you to easily raise funds for different causes, including non-profits, relief funds, and others.
The plugins that we are going to discuss offers funds collection through different payment gateways, including Stripe, PayPal, cryptocurrency, or credit card.
Chhoosing the right donation plugin
As a business or non-profit organization, you need to make sure that you choose the right donation plugin for your cause.
It should not only be easy to set up but also offer an intuitive way for visitors to donate the amount.
Additionally, it should work on mobile and should be customizable.
Other than that, you should make sure that it costs low to use it – in the case of the paid ones.
Top 6 WordPress donation plugins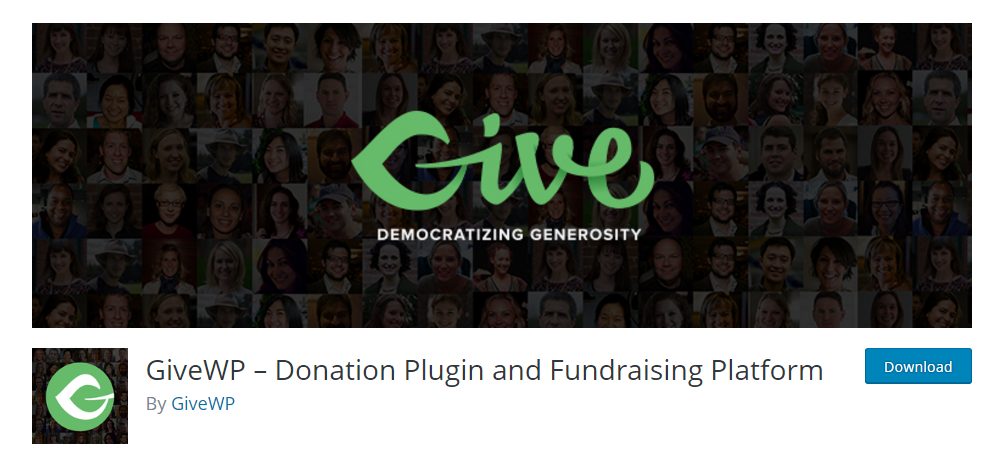 GiveWP is one of the highest rating donation plugins. On top of that, it can also be used as a full-fledged fundraising platform.
By using the GiveWP plugin, you will change how you receive donations. You can create customizable donation form, manage donors, get proper statistics, and also integrate with popular payment gateways.
Key features worth mentioning:
Create powerful donation forms
Customize them as per our need
Tons of theme styles to choose from
Fully-featured reporting
Offer complete donor management
Measure performance
The plugin has over 70k+ active installations. And, it is free to use with no paid options.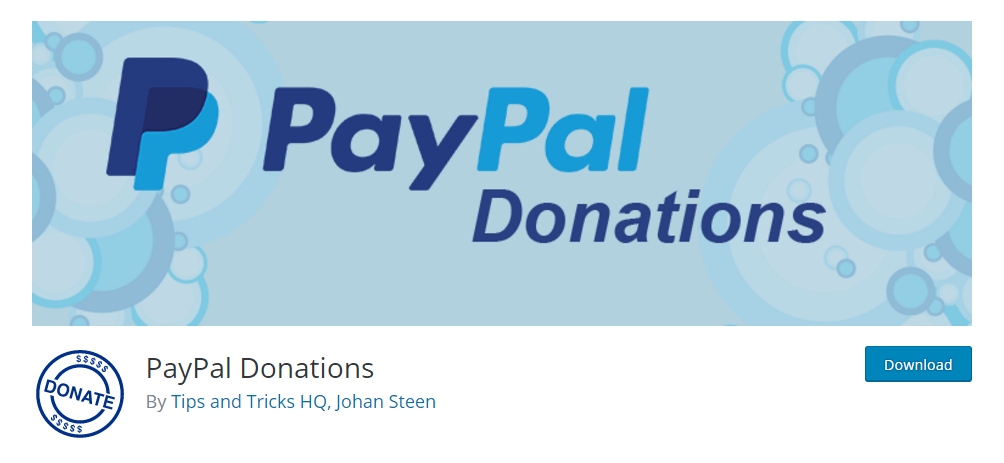 PayPal is one of the biggest payment gateways. As a donation website, your job is to enable more people to donate. Meet PayPal donations as it offers an easy and intuitive way to add PayPal to your site.
With the Paypal Donations plugin, you can add the widget using the shortcode. You can also customize other aspects of the plugin. You can use the default PayPal button or customize the button yourself.
Key features worth mentioning:
Easy to install
Use shortcodes to add a PayPal donation option
Widgets can be added easily with shortcode
Proper documentation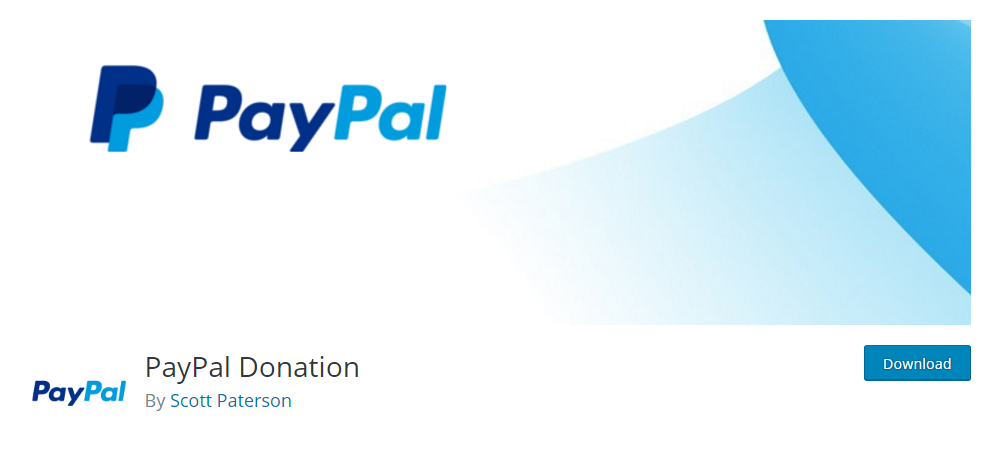 This is another PayPal donation. It is developed by Scott Paterson. The plugin is similar to the above plugin that we discussed. It is a simple plugin that you can use without much trouble.
As a user, you can add a PayPal donation button anywhere on your site.
The settings page also offers clear instructions on how to open a PayPal account if you do not have one yet. Moreover, you can take advantage of the PayPal Sandbox account, which lets you check if the payment gateway is set properly or not.
Key features worth mentioning:
Supports all themes
Can add PayPal donation button anywhere
Button manager
Comes with seven PayPal donation buttons
Donation Widget
It also comes with the pro version, which offers more features, including recurring donations with frequency.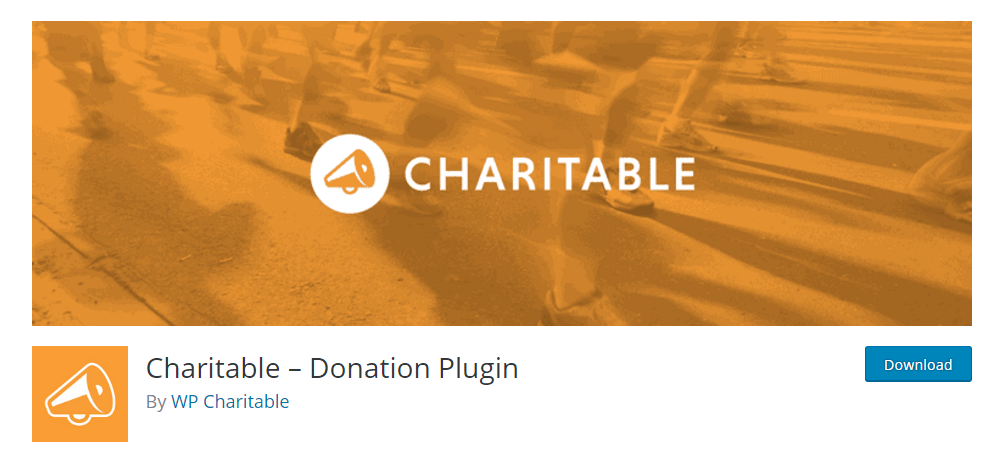 Charitable is a powerful, free-to-use donation plugin. It doesn't charge transaction fees. It also lets you create a fundraising campaign. You can create the campaigns in a matter of minutes.
With over 10,000+ active installations, which makes it quite popular among WordPress users.
Key features worth mentioning:
Offers unlimited fundraising campaigns
Customize campaigns according to your requirement
Create time-sensitive campaigns
Seamless theme integration
Customizable donations forms
Easily add PayPal donations
Offer clear instructions to donor
Painless donation management
Export CSV
They do offer paid options that let you share your fundraising campaign.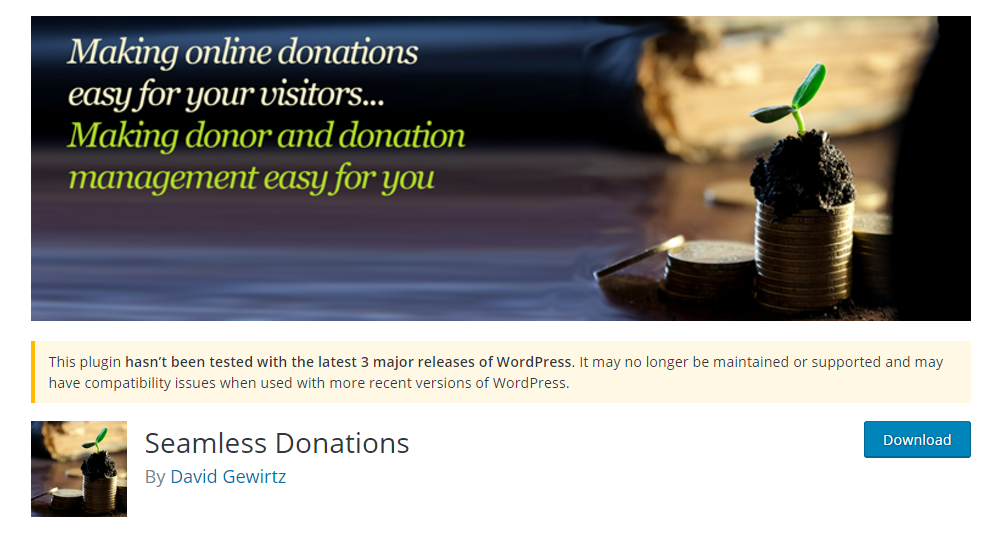 Seamless Donations are one of the oldest donation plugins out there. Even though it is not tested with the last major WordPress release, it should work on your WordPress site.
The plugin is used easily to install and configure. All you need is five minutes to get everything set up with PayPal addition. It is also a free plugin with no commissions attached.
Key features worth mentioning:
Automatic repeating donations
Track donations and donors
Donors appreciation
Comes with additional plugins
Support major currencies
Translation ready
Modern UI
Shortcode supported

If you are looking for a free recurring donation plugin for WordPress, then check out Donorbox. It offers a secure yet robust donation management system.
The plugin also offers a clear way to report all the earnings in a single place.
Key features worth mentioning:
Easy to use
Forms can be deployed in 15 mins only
Offers full-color customization
Let you create custom input fields
Editable donation field
Easy fundraising
Automated actions
Supports Stripe
Proper donation management
Supports TLS/SSL technology
Supports optional integration
Conclusion
Choosing the right donation plugin should not be hard. There are both paid and free options. If you are short on funds, then it is always a good idea to go with the free ones. The free donation plugins offer enough features to make your fundraising successful.
However, if you are looking for a one-stop solution, then we recommend checking out the paid options. They offer a complete package with a solution for almost every requirement.
So, which donation plugin are you going to choose? Comment below and let us know.
We hope this article helped you choose the perfect donation plugin for your site. You may also want to see our handpicked list of best Google maps plugins for WordPress.