As a business owner who is using WordPress, it is important to have a store locator plugin for WordPress. The plugin will help you show directions to your store without the need to code it in. That's why, in this article, we will be listing the 5 best store locator plugins for WordPress.
But, why do you need the store locator plugin in the first place?
Having an online presence is crucial to your business success. That's why you need a website. The best way to do is use WordPress as it offers an amazing community, rich with plugins and themes. So, if you need to add a feature to your site, you can install a plugin and be done with it.
Also, one important feature that every business needs are store locator. People would like to know the location of your store, along with direction and other cues, so that they find the store without much difficulty.
Let's get started with the list of the best store locator WordPress plugin.
Top 5 store locator plugins for WordPress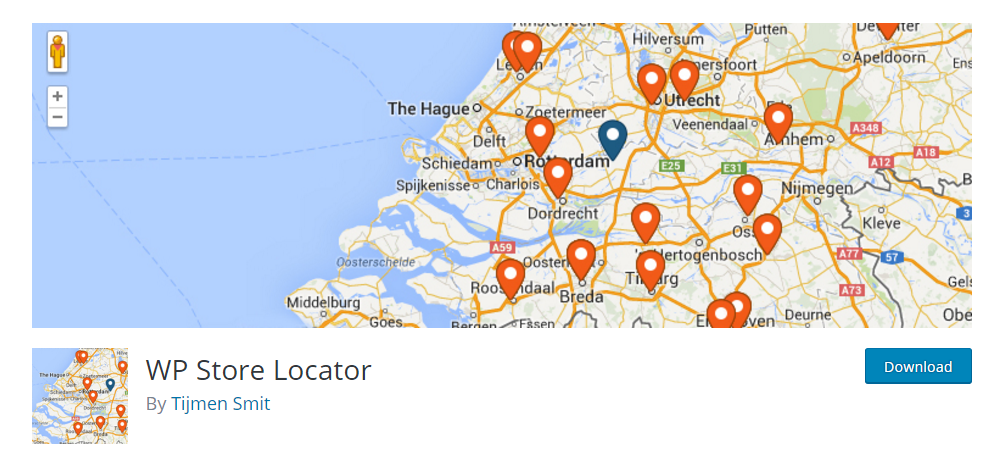 WP Store Locator is an easy-to-use yet powerful store locator plugin. It enables you to make the most out of the location management system. It is probably the best plugin out there with an active installation of 60,000+ until now.
With the plugin, you can customize the map's appearance and provide custom filter labels. The filters support aspects, including radius, direction, language, and so on.
Key features worth mentioning:
Add as many unlimited stores as possible
Custom map styles support
Show metrics as miles or km
Google maps
Show extra details on the map
Customize terrain type
Supports Geolocation API
GDPR supported — ask the user for permission
Developer friendly code
Maps editor can be dragged and dropped
The plugin also comes with great documentation. Also, if you want more features, you can check out their premium addons list, including CSV manager, statistics, and search widget.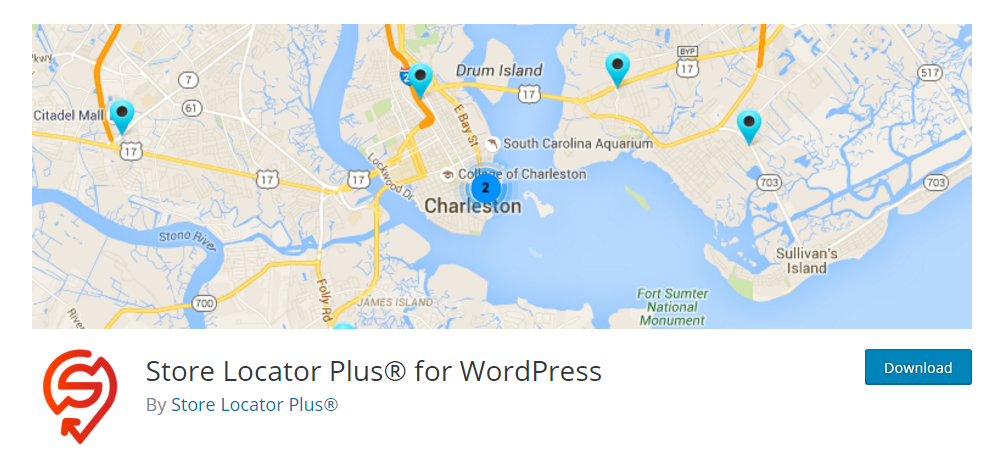 Helping your customer should be your number one priority, and Store Locator Plus for WordPress lets you do just that. It offers proper location management with its highly customizable search options and directory building.
It also comes with its own set of premium addons that you can use to expand features.
There is no need for coding to install the plugin. All you need to do is copy the shortcode and put it on the page you want. It is also very popular among brands.
Key features worth mentioning:
Unlimited location support
Supports HTML5 and CSS3 for full customization
Comes with bundled REST API for easy integration with other mobile apps
Free forum support
Offers great addons library
Supports diverse languages and multiple countries
It also comes with an optional subscription, which gives you access to any addon of your choice. Some of the popular addons include Power, Experience, and other addons.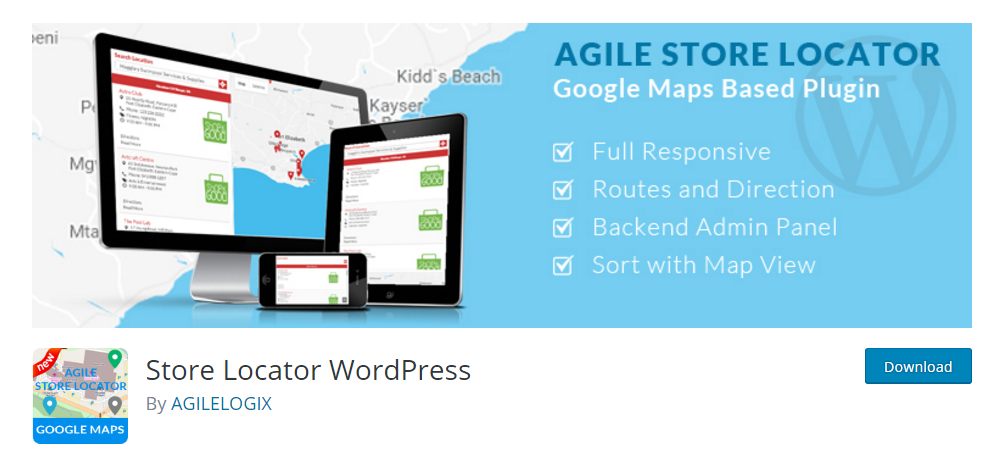 If you are looking for the most comprehensive store locator plugin, then check out Store Locator WordPress. It works with Google Maps V3. This means you can add unlimited stores and do proper store management. By using this plugin, you can satisfy your customer inquiry.
Key features worth mentioning:
Support responsive design
API key insertion option
Unlimited markers supported
Direction finder with miles and km metrics
State, City, Country and Zip search direction
You can drag the marker to locate the location
Store enable/disable provided
Supports different map types including terrain, roadmap, satellite or hybrid
Stores timing show support
Apart from the above features, it also comes with translations. It also comes with a premium version with additional features.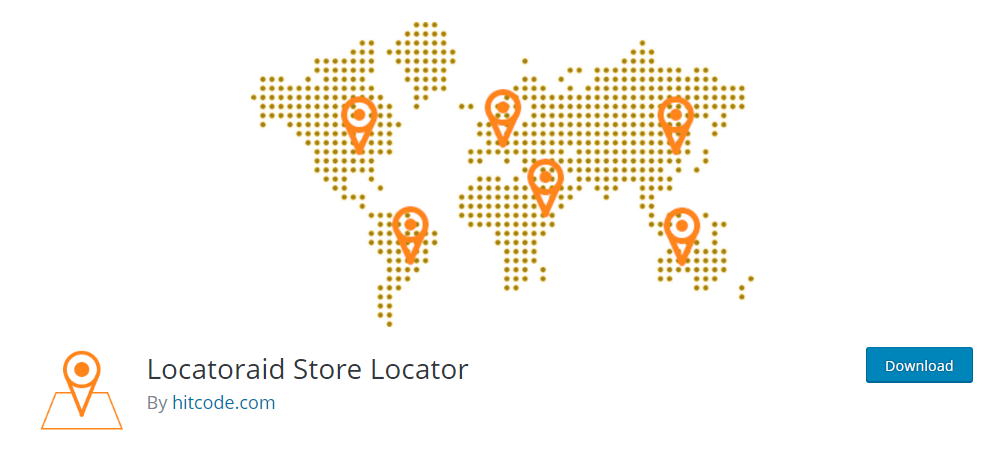 If you are looking for a lightweight store locator plugin, then Locatoraid Store Locator is a perfect pick. By using the plugin, you will enable your customers to find restaurants, ATMs, dealers, stores, and other locations.
You can get started with the plugin within a matter of minutes. It is also easy to use and offers custom map styles based on your needs. To make map usage easy, it provides shortcode parameter which can be used to customize things like search text, view layout, state, and so on.
Key features worth mentioning:
Mobile friendly supports responsive design
World wide support with over 200 countries
Shortcode support
Shortcode customization
Easy to use
Lightweight
It also comes with a pro version that offers features such as custom fields, bulk upload and export, products, custom map icons, and so on.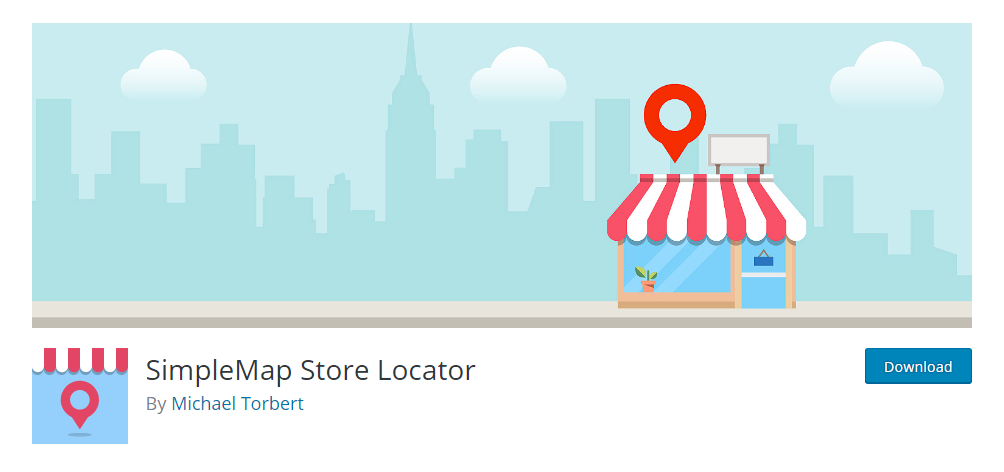 SimpleMap Store Locator is one of the finest store locator plugin. It is a powerful plugin that can help you with both ease-of-use and SEO support. It comes with an intuitive interface for easy customization.
Key features worth mentioning:
Offers tons of locations with Google Maps
SEO optimized maps
Supports all major themes
You can add as many locations as you want
Customize maps as per your requirement
CSV import/export supported
Customizable tag supported
WordPress admin area
Easy-to-use settings
Offer user's interactivity
At the time of writing this article, the plugin has over 2,000 active installations and also supports the latest WordPress version.
Conclusion
This leads us to the end of our five best store locator plugins for WordPress. In this list, we covered intuitive, popular, lightweight, and feature-rich plugins.
As a business owner, your job is to find the store locator plugin that suits your requirements. It is not always a good idea to go with the most popular or the plugin with most features. A lightweight plugin can also do your job and ensure that your website doesn't become heavy.
So, which plugin you are going to choose? Comment below and let us know. We are listening.
We hope this article helped you choose the perfect store locator plugin for WordPress. You may also want to see our handpicked list of best WordPress SMTP plugins.