Are you having a real estate website and want to see more 'sold' signs? Do you want to give your real estate website a cool, clean and easy to navigate interface or you want to integrate your listing with popular real estate websites like Zillow? Then you are at the right place! In this article, we are going to explore the best real estate plugin for WordPress.
Real estate websites are great revenue creators as they support tools and features to make property deals online. You can list almost everything and carry out the deal with the real estate features a website consists of.
If you want to embed all the features you need for your real estate website, WordPress real estate plugin is the best option. With this kind of plugins, you won't have to deal with any kind of coding, which makes them easy to use and convenient ways to advance your real estate website.
If you are planning to embed your WordPress website with advanced features property listing, leasing and renting, we have listed six best WordPress real estate plugins you can use.
Top 6 free real estate plugins for WordPress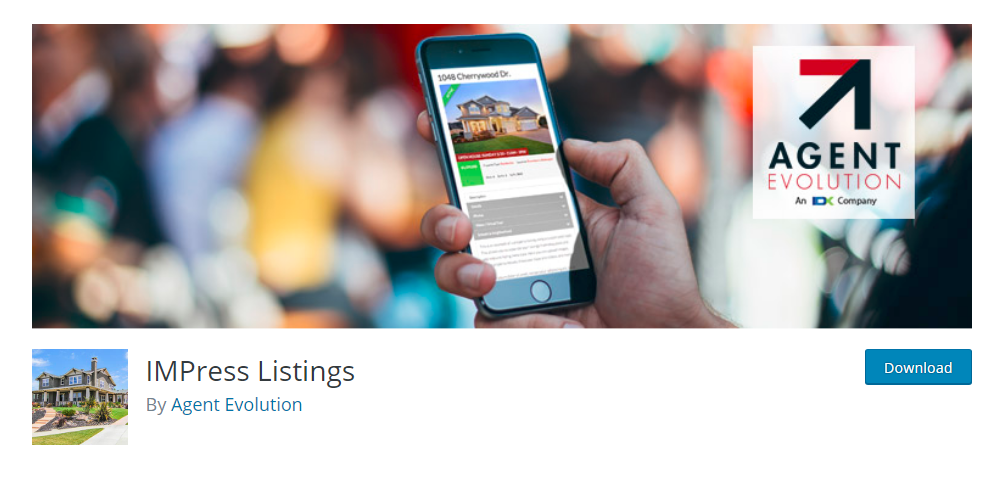 IMPress Listings is one of the most powerful WordPress real estate plugins which gives you a fully responsive listing management system for your WordPress site.
The plugin is a complete solution for beginners to advanced users to launch an online real estate business that facilitates you with all the listing options such as property status, property types, locations, Google Map integration, and various property fields, etc.
Moreover, the plugin also allows you to add videos and images along with other detail of properties.
Key features worth mentioning:
Easily customize the property listings and design beautiful listing pages
Supported property fields: Price, Address, Country, MLS Number, Year Built, Floors, Square Feet, Lot Square Feet, Bedrooms, Bathrooms, Half Baths, Garage, Pool, Open House date and time, Photo gallery, Video or virtual tour and Map
Integrates with the Genesis Agent Profiles plugin to display the listing agent
Find listings by taxonomy using filters in the WordPress admin
Enter the property's latitude and longitude and a map is automatically added to the listing page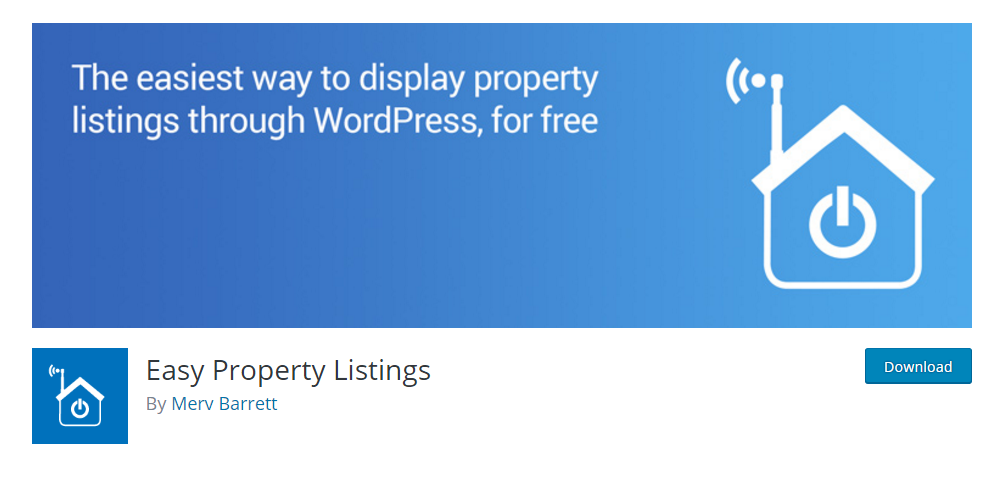 Easy Property Listings is one of the most dynamic and feature-rich real estate plugins for WordPress available in the market today. The advanced features, shortcodes, templates, and themes allow you to create a fully-fledged real estate website with ease.
You can display the listings in a responsive list or grid format with 100s of ready to use theme templates that are 100% responsive and mobile-ready.
Key features worth mentioning:
Over 150 custom fields, 7 post types all pre-configured
Customize the look and feel of the site exactly how you want
Instantly sort displayed listings by price, date, location
Flag listing, new, under contract, sold and customize
Optimized for Search Engines (SEO) with separate listing types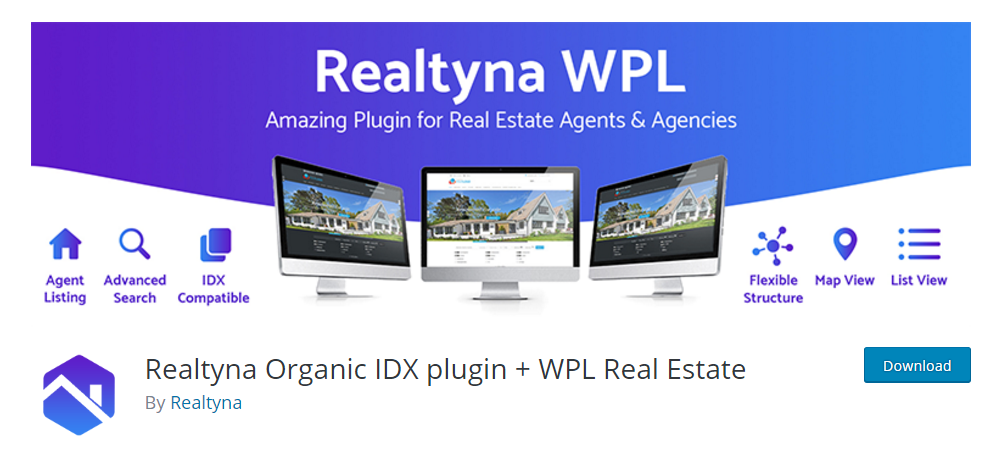 With the combination of Realtyna and WPL real estate, you can manage property listings, RETS / IDX / VOW and utilize other features to scalable your real estate business.
WordPress Property Listing/WPL is an amazing flexible plugin that not only allows you to list properties category but you can also sort them with taxonomies.
Additionally, map integration, agent listing, contacts, field customization, and other themes, integrations, and templets are additional functionalities you can use.
Key features worth mentioning:
Create and manage fully functional real estate solutions
Support, Google Maps integration, social media icons, an image gallery, real estate widget, and more
Advanced filters in the search for dates, famous properties, pricing, and location
Customize the property listings and design beautiful listing pages
Supports IDX and WPL listing and you can also import listings from other sources
WP-Property is a one-stop solution for all your real estate and property listings. The plugin allows you to create highly customizable and beautiful real estate, property management, and completely custom listing showcase websites.
With WP-property, you can showcase any kind of property and entity i.e. livestock, golf carts, properties and products, and anything you can imagine.
Dynamic property listings, unparalleled flexibility, coding-free management, and Google Maps are some of the highlights of this WordPress real estate plugin.
Key features worth mentioning:
Fields such as price, bathrooms, bedrooms, features, address, work out of the box
Built for real estate, useful for everything
List vehicles, hotel reservations, farm animals and much more
Different attributes' fields inputs are available, e.g. Text Editor, Number, Currency, File and Image Upload, URL, Date and Color Pickers, etc.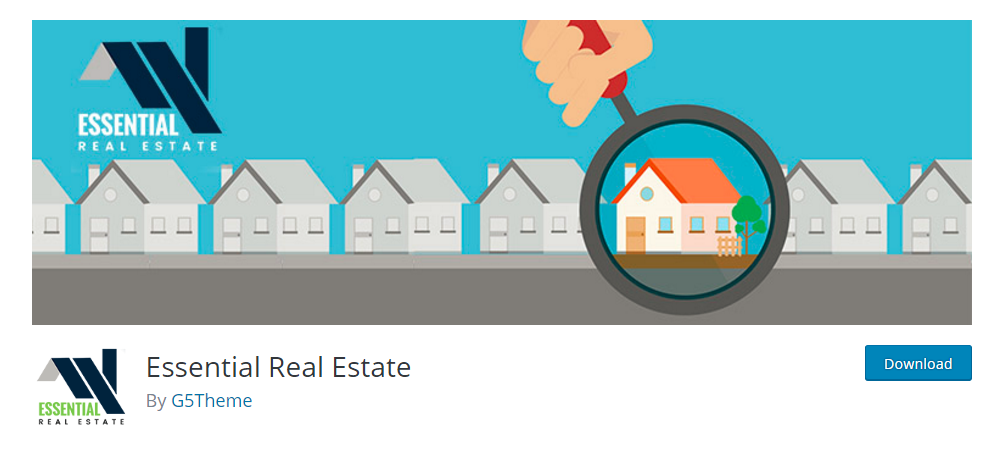 This WordPress real estate plugin comes with all the premium features which a real-estate and property listing website required. With easy to use and highly customizable user interface, you can list all types of entities and sort them with different attributes.
Additionally, it also supports global payments, single list properties, single agents, and more.
Key features worth mentioning:
Submit property via Back-end and Front-end
Easy to customize, flexible search, print properties, nearby place, related listing, etc.
Google Suggestions, Geo Location Search, Map Directions
Fully responsive and SEO compatible
Social login, social share and Google Captcha supported
Gallery, video, 360 virtual tour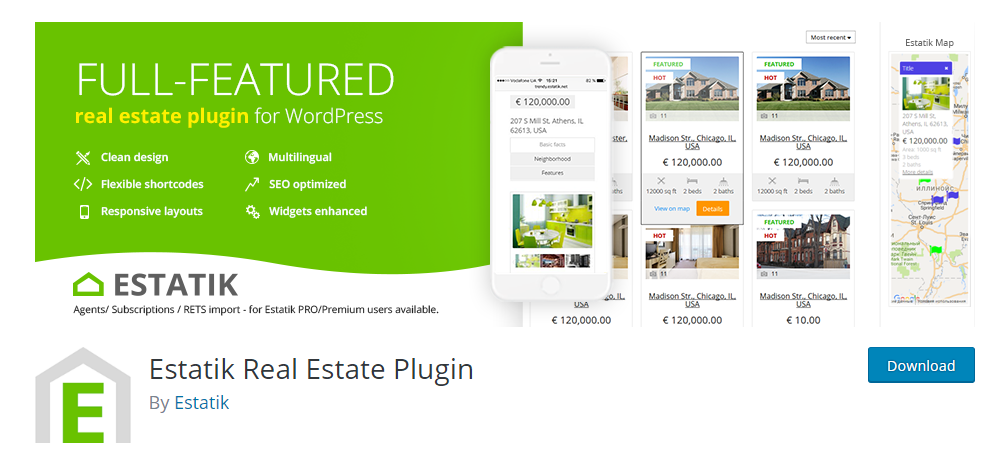 The last WordPress real estate plugin is Estatik. Being one of the most popular and useful plugins, this list won't be completed without it. The plugin is simple yet highly versatile with a variety of applications. It allows you to create a system for real estate agencies and single agents and comes with highly customizable features.
Key features worth mentioning:
Creates an unlimited number of custom fields of any type – text, number, area, attachments, files, contact fields, etc.
Support 50+ shortcodes
Customizable categories, types, statuses, features, amenities
Social sharing i.e. Facebook, Twitter, LinkedIn, Google+
Agents support
Conclusion
We hope this article helped you find the best WordPress real estate plugin. Make sure you try them all and keep the one that suits your requirements the most.
You may also want to see our expert pick of best coming soon plugins for WordPress.