If you want to keep your visitors up to date with upcoming products, events, website, etc. then WordPress coming soon plugin is the way.
Addtionally, the coming soon plugin also displays several other events such as Under Construction & Maintenance. These plugins are quite useful for entrepreneurs and other small and medium online businesses that are just starting.
Developing hype about your next big project, products and services can prove to be an effective way to attract interested visitors and improve brand recognition. WordPress coming soon plugin lets you display the coming soon pages in a way that not only attracts the visitors but also leaves a great impact on them regarding the upcoming product or your next move.
Hundreds of plugins are available in the market but not all of them are the ones which you need. Thus, we have created a handpicked list of seven best WordPress coming soon plugins to save your time and efforts.
Top 7 free coming soon plugins for WordPress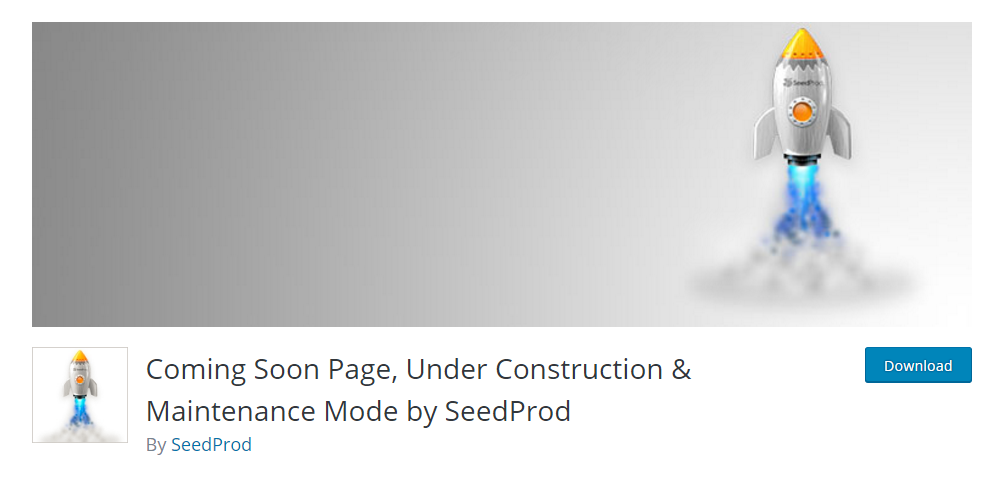 This plugin allows you to create and display a simple Coming Soon Page, Under Construction or Maintenance Mode Page while your work on your site in private. Users will see intuitive and attractive coming soon page which would make them curious about your next move.
Key features worth mentioning:
Secret bypass link for your clients to view the upcoming website without logging in
Videos can be embedded in the description just by entering the URL
Mobile Ready responsive design and layout
Search Engine Optimized with customizable meta tags
Maintenance Mode with automatic screenshot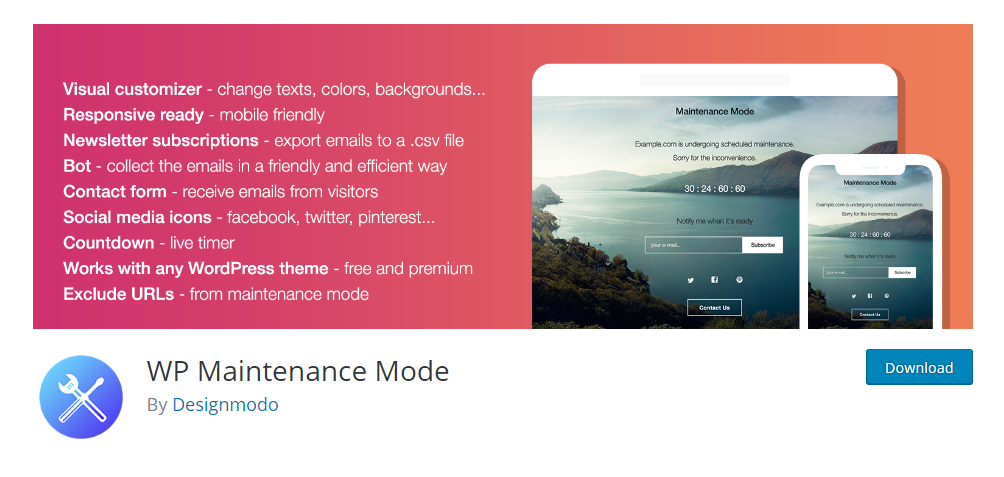 This WordPress coming soon plugin and maintenance plugin allows you to add a maintenance page to your blog that lets visitors know your blog is down for maintenance, or add a coming soon page for a new website or upcoming announcement. User with admin rights gets full access to the blog including the front end.
Additionally, installation and activation are pretty simple and straight forward. Simply activate the plugin and it will let your users know that your website and blog is in under construction and maintenance.
Key features worth mentioning:
Fully customizable (change colors, texts, and backgrounds)
Landing page templates
Works with any WordPress theme
Bot functionality to collect the emails in a friendly and efficient way
GDRP compatible
Countdown timer and a contact form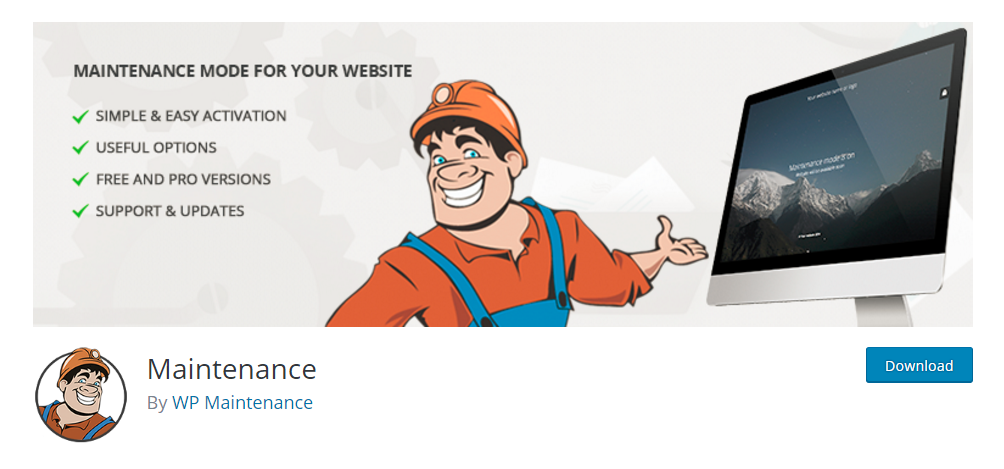 Maintenance plugin allows the WordPress site administrator to close the website for maintenance, enable "503 Service temporarily unavailable", and set a temporary page with authorization to let your users know that your website is under maintenance.
Moreover, this page can also be easily customized in terms of logo, background image, desired color, and text.
Key features worth mentioning:
Blur background effect
Upload your own logo
Configurable colors: fonts, icons, background
Retina ready HTML/CSS layout
Full-screen background (Backstretch)
Admin bar status
503 error on/off
Customize title, headline, text
User login on the frontend
Google Analytics support
Exclude selected pages from Maintenance Mode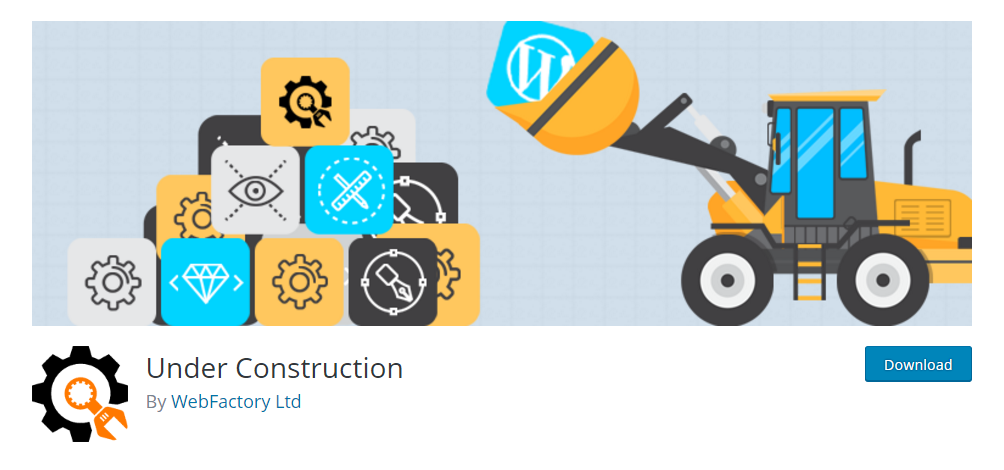 This simple WordPress coming soon plugin allows you to create an Under-Construction Page, Maintenance Mode Page, Coming Soon Page or a Landing Page. The plugin takes only a few seconds to install & configure. The plugin comes in both a free and premium version.
Key features worth mentioning:
Under construction mode – on / off
Automatic End date & time – automatically disable construction mode on a set date
Description – page description, for SEO, Headline – main headline/title, Content – anything you need to display, etc.
Opting box, opting popup – collect leads and emails and sync with MailChimp and other autoresponders
Whitelisted User Roles – user roles who see the site, instead of the maintenance page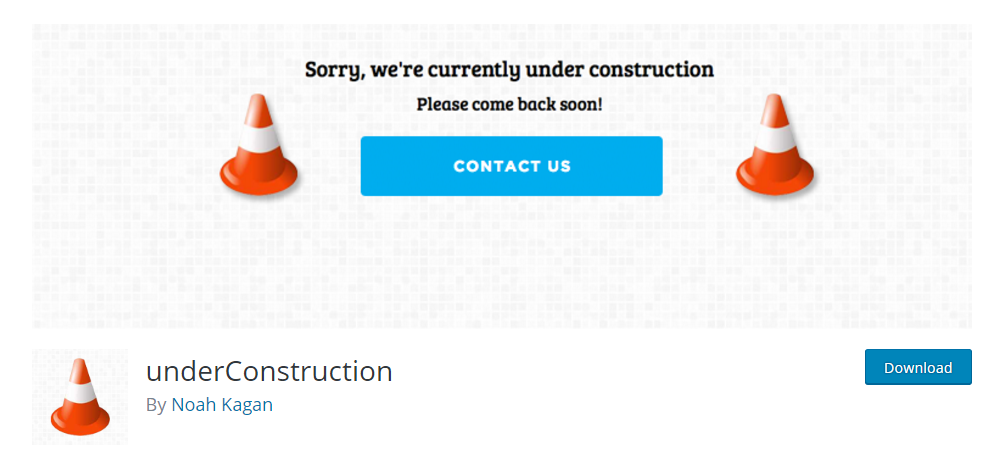 This is simple yet features rich WordPress coming soon plugin that allows you to create and display coming soon and under construction pages as per your requirements. You can add style, color, themes and design as per your requirements.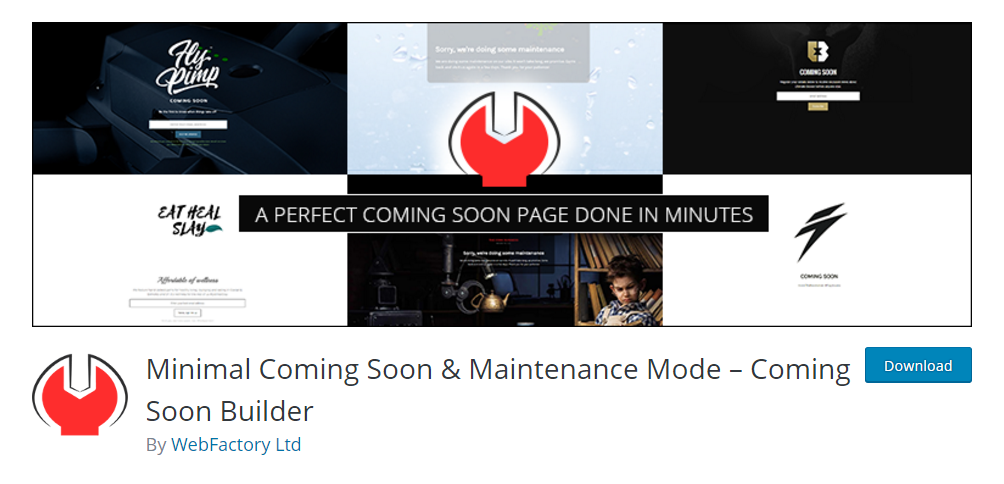 This is one of the most advanced WordPress coming soon plugin that allows you to quickly & easily set up a Coming Soon Page, Maintenance Mode Page, Landing Page or Launch Page for your website.
The plugin is simple and flexible works with almost every plugin and theme. You can also gather leads and subscribers on your Coming Soon Page via opt-in boxes or via opt-in popups thanks to the integration with MailOptin.
Key features worth mentioning:
Completely customizable look and feel including background color, cover image, fonts, logo
Each and every element of the Coming Soon or Maintenance page can be configured
Collect emails with MailChimp on your coming soon page
Over 800 Google Fonts available to fit any design
Option to preview the Coming Soon or Maintenance page before activation
Rearrange position of the page elements to your liking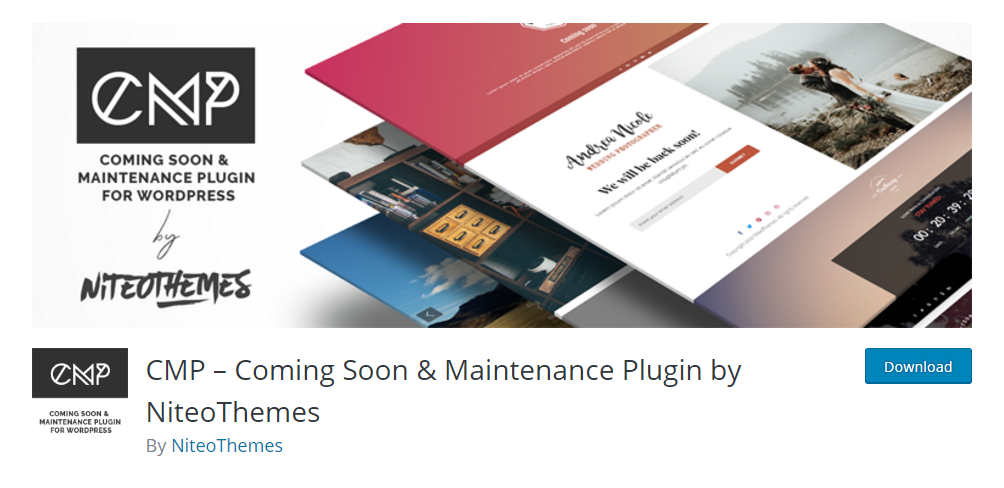 CMP is one of the most powerful WordPress coming soon plugin which comes with all the premium features. You can activate your Maintenance, Coming soon (under construction) or Landing page with a single click.
There are hundreds of layouts, templets, styles, set custom logo, custom content, subscribe forms, popular social networks icons, typography, colors, SEO, and many more to customize you're coming soon page.
Key features worth mentioning:
Choose from 3 bundled themes
Some of CMP themes support custom Subscribe Form to store emails in the local database, MailChimp, MailPoet and Mailster
YouTube, custom file video, images or image slider, patterns, color gradients or solid colors
Display beautiful icons for any social network on your website
Supports all desktop or mobile devices
Final thoughts
We hope this list will help you to end your search of the best WordPress coming soon plugin. Make sure you try them all and keep the one suits your requirements the most.
You may also want to see our handpicked list of best WordPress GDPR plugins.